Today we are excited to be packing up a shipment of handmade silk rugs. They will be shipped to San Francisco, USA.
San Francisco is located in California, United States, and is its fourth largest city. As a famous historical and cultural city in the United States, San Francisco is surrounded by water on three sides and has a beautiful environment. It is not only a melting pot of various arts and cultures but also a famous gathering place for wealthy people.
San Francisco is a prosperous, open, tolerant, and diverse city. Handmade rug serves as home decorations. Its diverse designs and styles are also an important reason for its popularity in San Francisco. Handmade rugs come in traditional Persian styles and modern abstract designs. These blend well with a variety of home styles. It also adds a unique charm and temperament to the home environment. In a multicultural city like San Francisco, people have a variety of choices for home decoration, and handmade rugs just meet this need.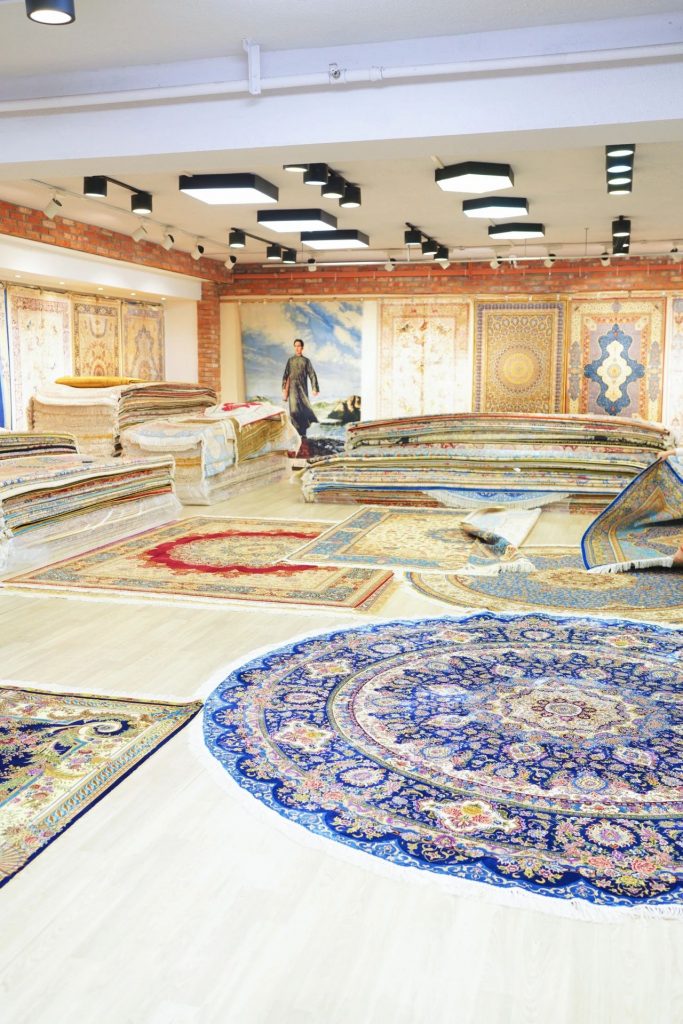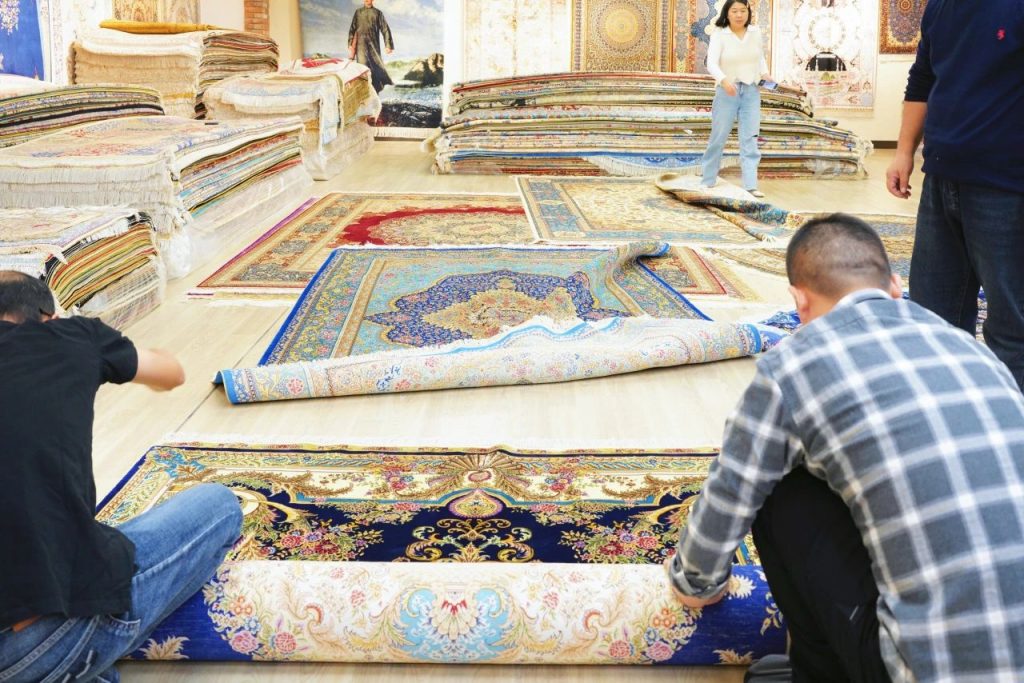 Most of the handmade silk carpets we shipped this time have traditional Persian patterns. This type of densely patterned design is the style that most Americans like. When paired with classic American mansions, they will never get tired of it and will never go out of style.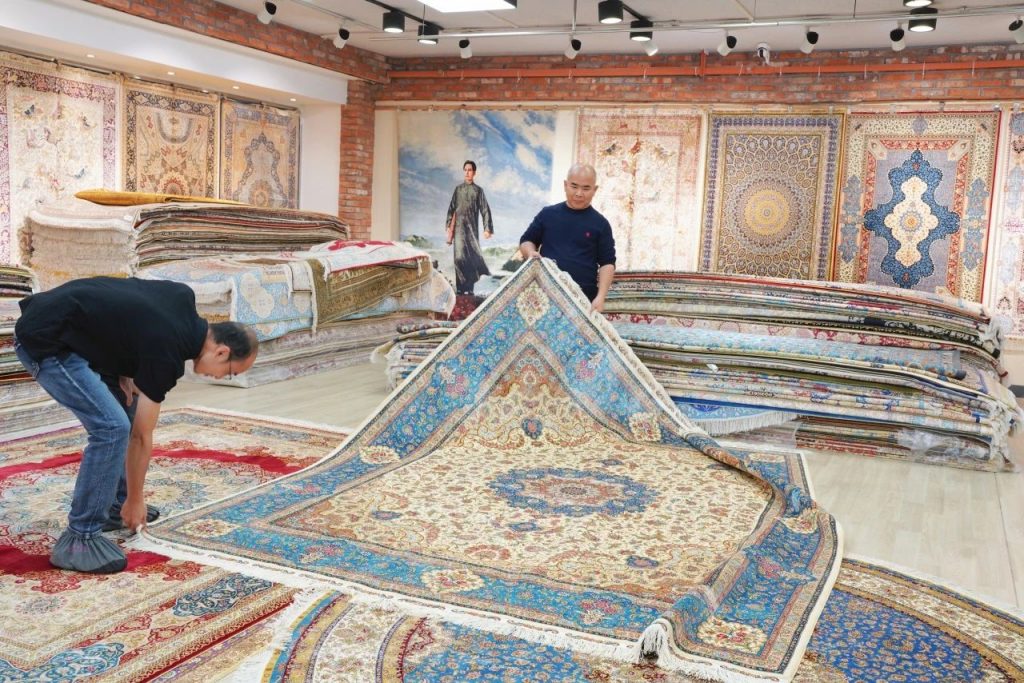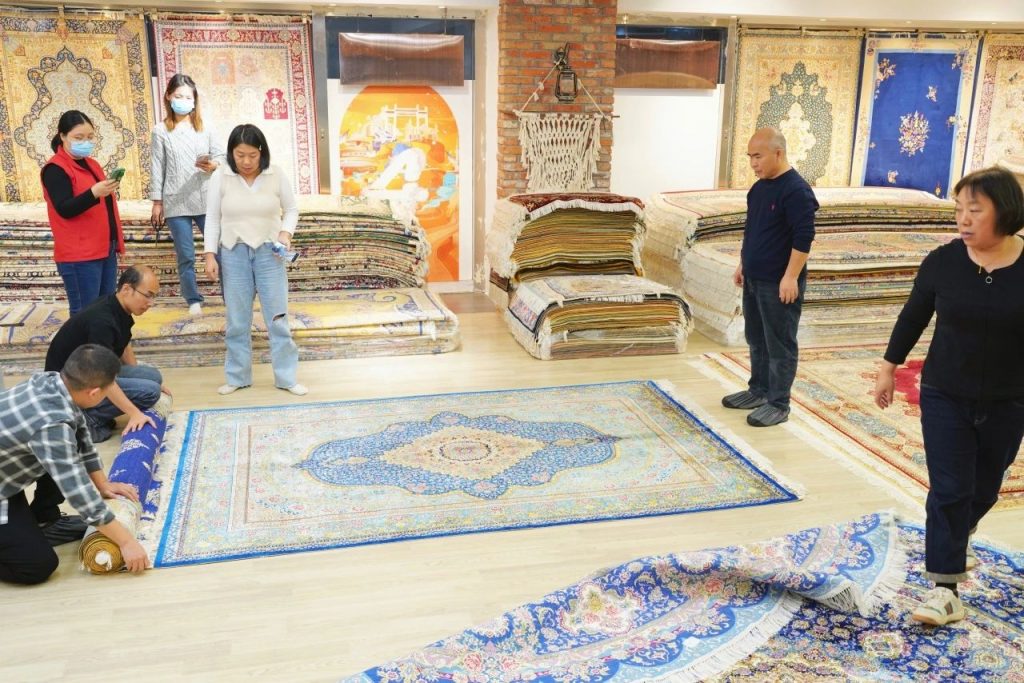 In addition to traditional Persian patterns, this time the customer also chose several classic French patterns. These are also our popular designs. If you like a romantic and aesthetic feeling, it will also look great with this French pattern.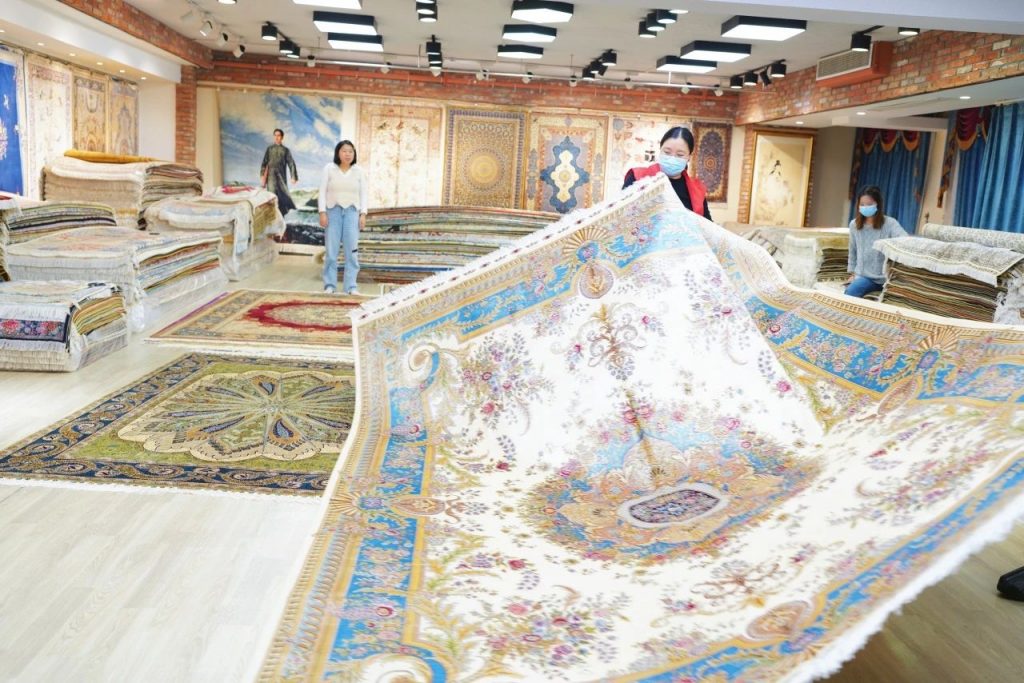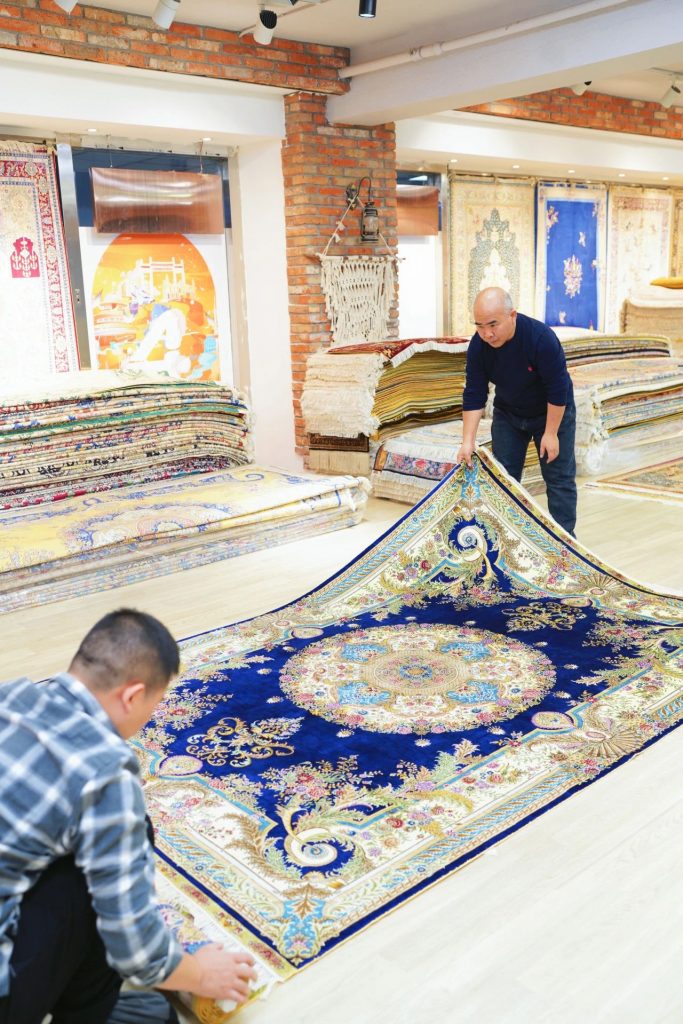 There are also a few pieces designed by Turkey. The "Love Tie" should not need to be introduced to you, because this piece has a very high rate of appearance in our articles and videos, and we basically send out a lot of them every month. The strips are often out of stock because they are so popular. They are always ordered by customers as soon as they come off the loom.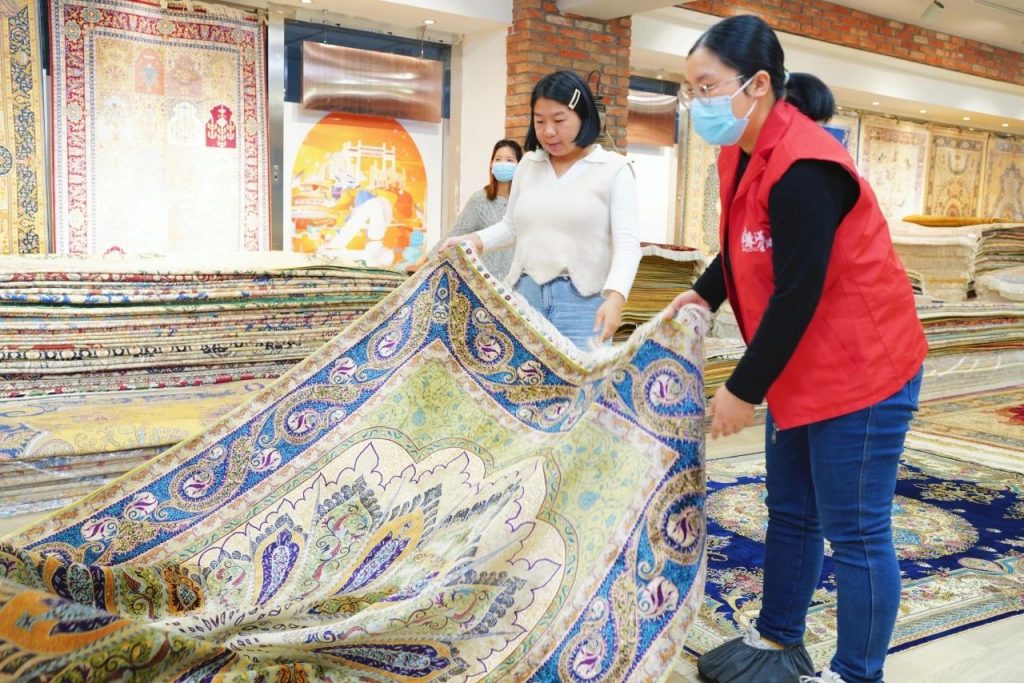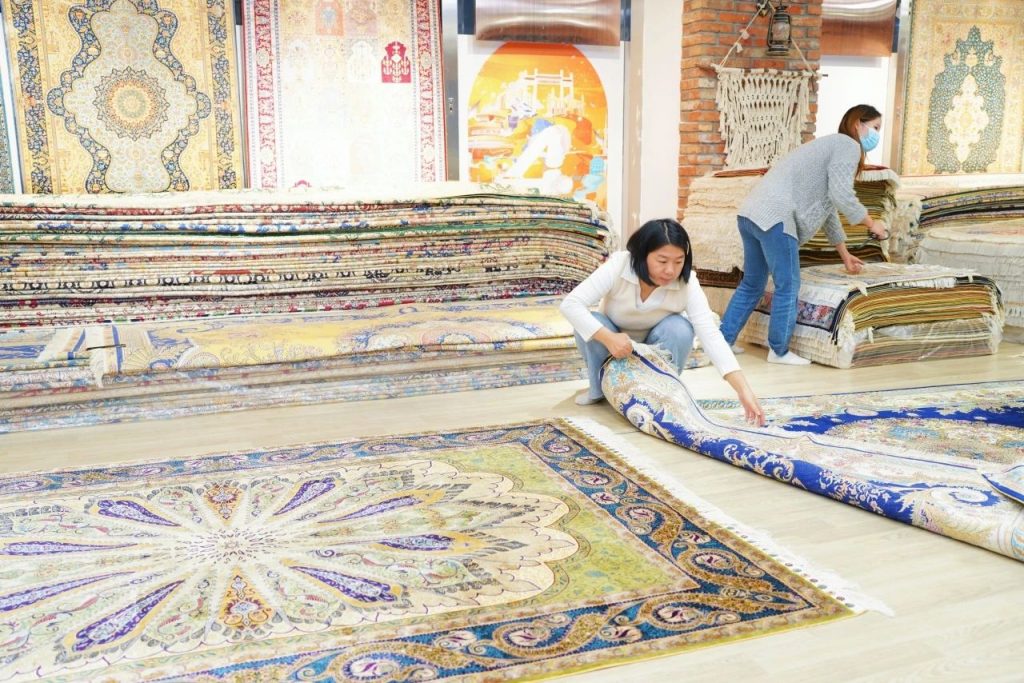 Now that the annual Christmas in the West is coming, every household will decorate and buy holiday items during this time. In addition to a beautiful Christmas tree, an exquisite and gorgeous handmade carpet is also indispensable. Therefore, during this time of year, the owners of major local handmade carpet stores will increase their purchases to cope with the upcoming peak sales season of handmade carpets.
Because of this, Christmas Eve every year becomes our peak season for shipping to the United States. There is an endless stream of orders for handmade silk carpets from major cities such as San Francisco, Los Angeles, and New York, and we have to be busy packaging and shipping almost every day.