NO. 1
Size: 122cm x 183cm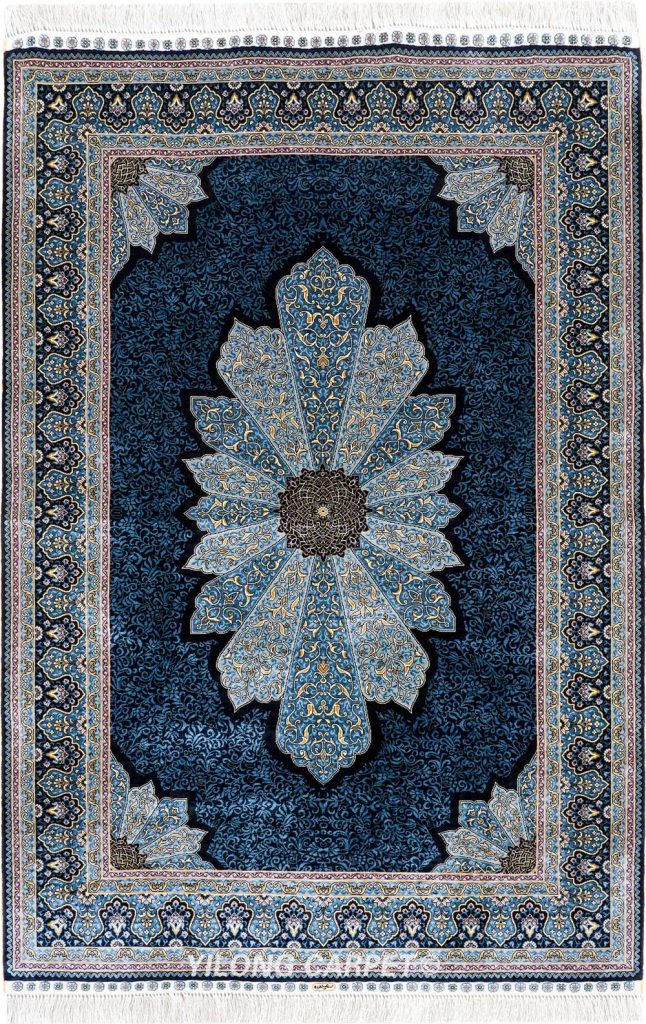 Turkish style is famous for its bold fashion,
Just like this carpet,
The pattern is bright and eye-catching, with a strong visual impact.
The lines are smooth and clear, and the pattern conception is very imaginative.
NO. 2
Size: 183cm x 183cm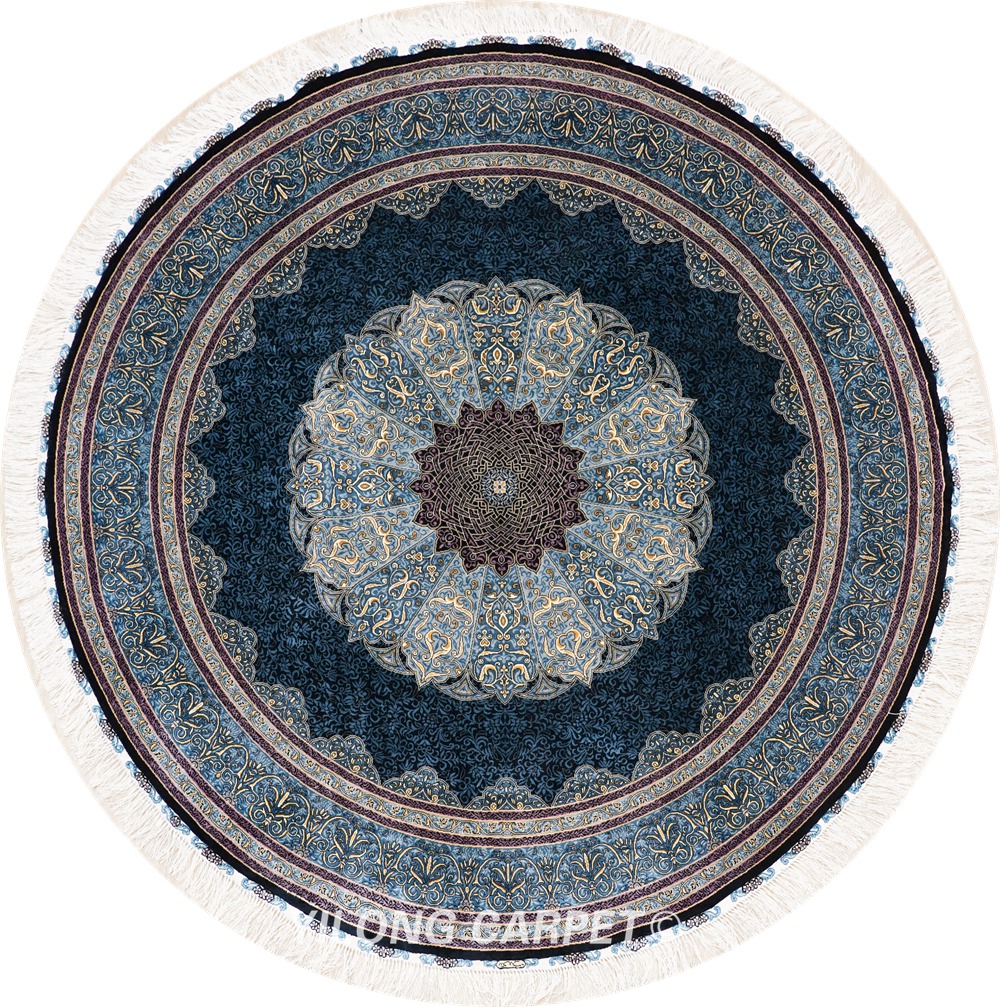 Rare Turkish-style round rug,
The shape is full and symmetrical, and the pattern is precise and complex.
Not only a practical floor decoration,
It is also a noble handicraft.
NO. 3
Dimensions: 91cm x 366cm

Rose is a common element in Persian design.
This handmade rug filled with blue rose elements is elegant in style.
The structural layout is rigorous and the colors are simple and unconventional.
The patterns are dense and exquisite, and the overall design is regular and gorgeous.
NO. 4
Size: 244cm x 305cm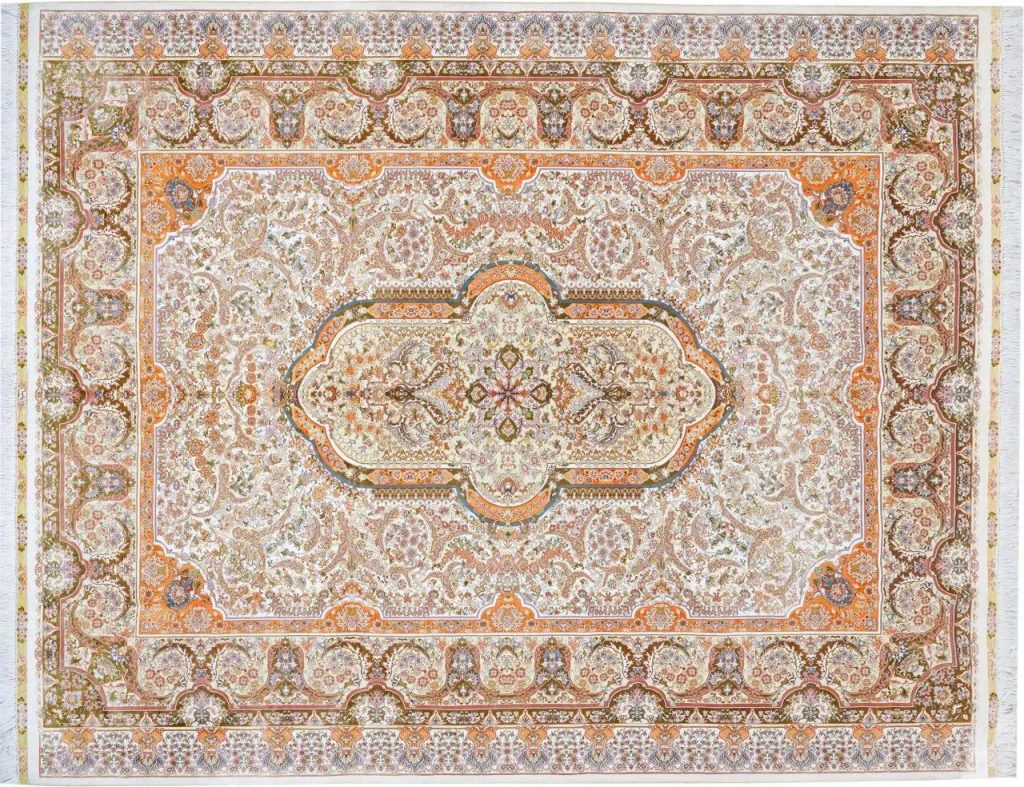 Using hand-knotted weaving techniques that have been passed down for thousands of years,
Reject mechanized sameness,
Combined with ancient traditional Persian floral patterns,
Reinterpret a classic.
NO. 5
Dimensions: 305cm x 427cm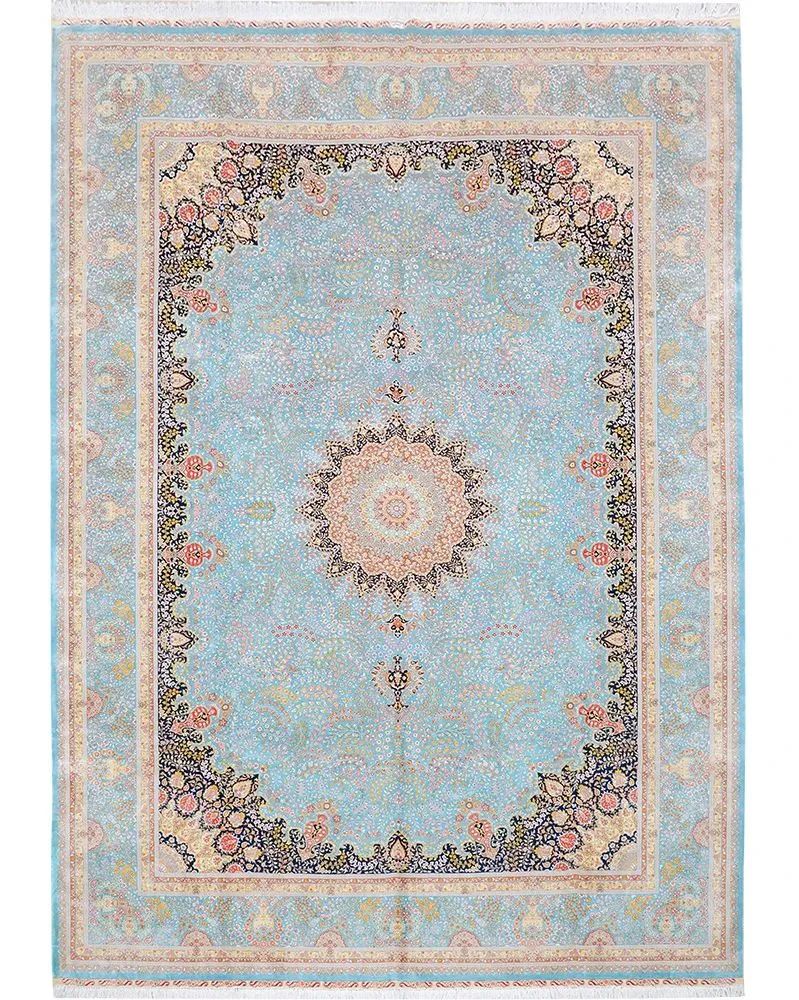 Floral patterns are commonly used in Persian designs,
Handmade rugs with floral designs are beautifully patterned,
The structure is rigorous and stretched, and the colors are colorful.
The patterns are complex and detailed, and the structure is uniform and regular.
NO. 6
Dimensions: 91cm x 305cm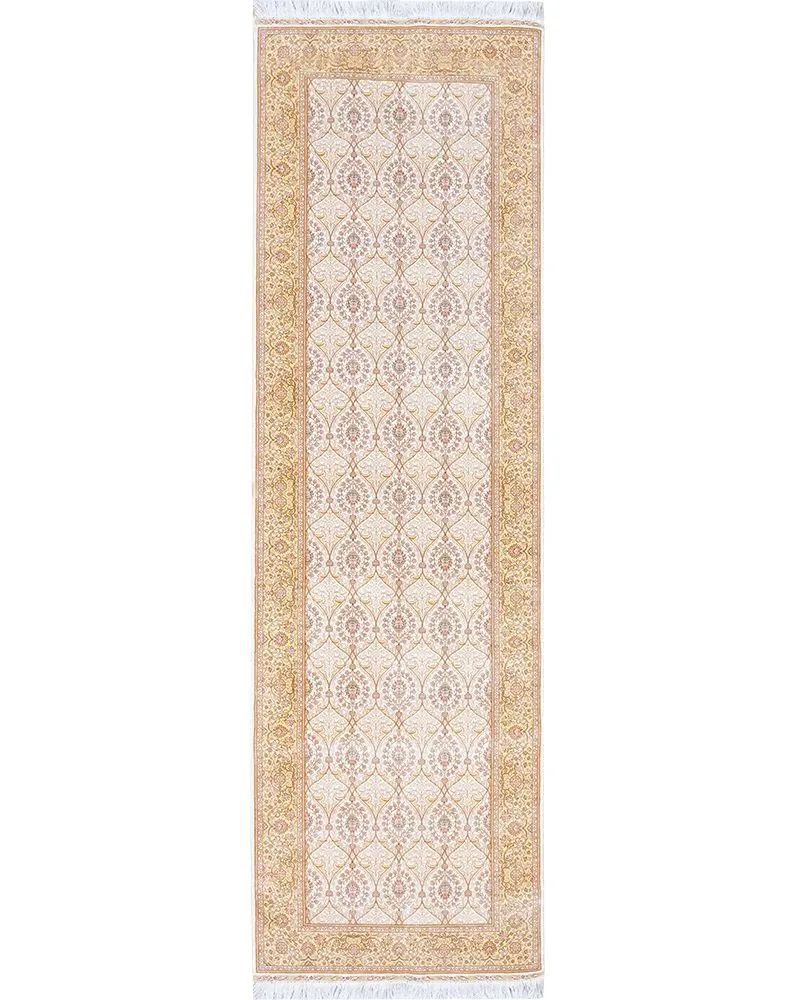 Elegant beige corridor rug,
Completely hand-knotted and woven,
Strong and durable, formaldehyde-free and odorless.
Quiet and warm with a sense of luxury
NO. 7
Size: 244cm x 305cm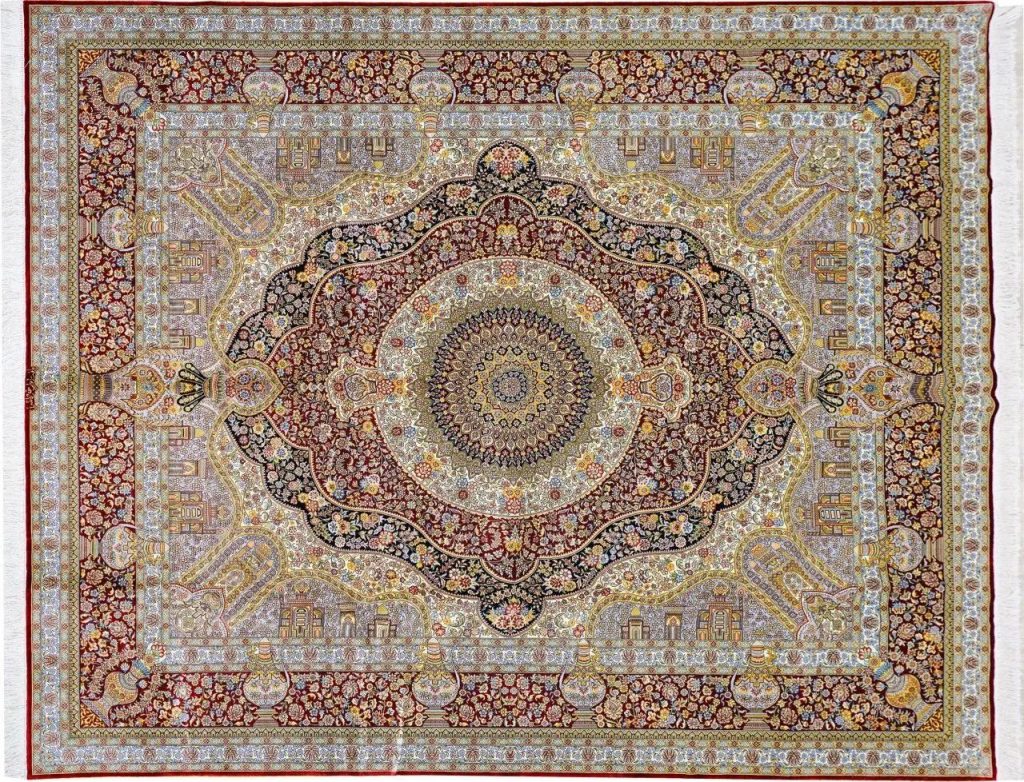 Dome designs generally feature ornate concentric circles.
Radiating infinitely from the central medallion to the surrounding areas,
It looks like ripples on the water,
For this reason, some people also call these rugs the stunning "leaf rugs."
NO. 8
Dimensions: 244cm x 335cm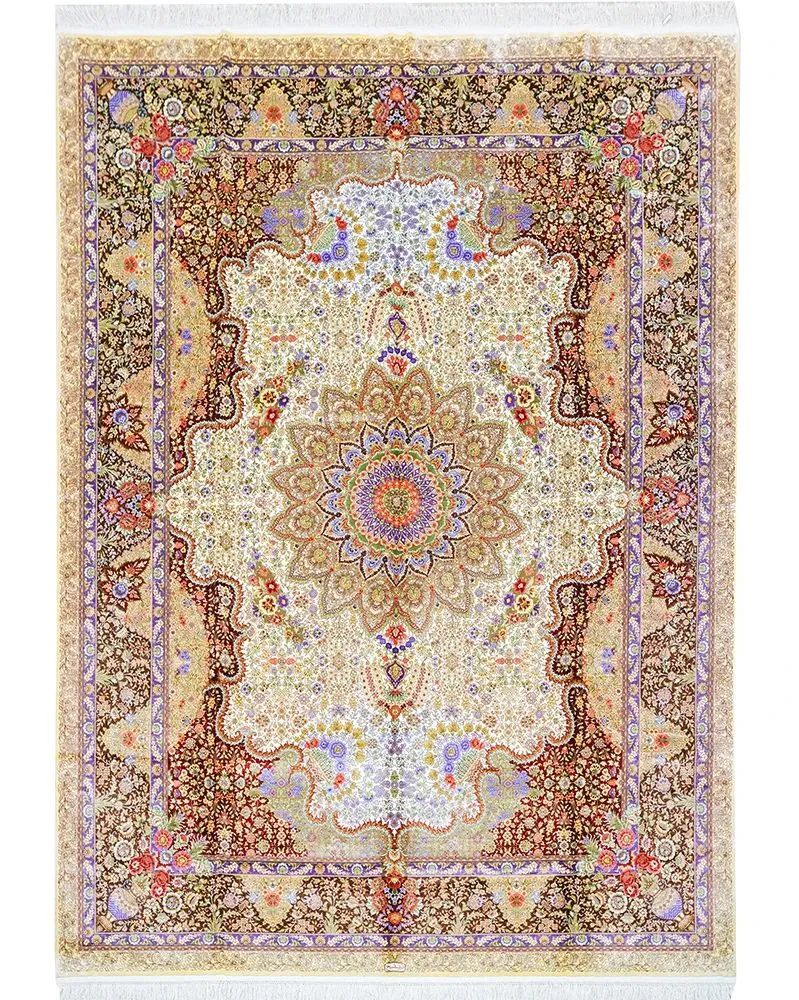 Persian art comes from complex patterns and exotic ornaments.
Such as the split palm flowers,
tendril leaves in Arabic decorative style,
They have beautiful shapes and smooth lines,
Together they form the most representative maximalist style in Persian art.
NO. 9
Size: 152cm x 244cm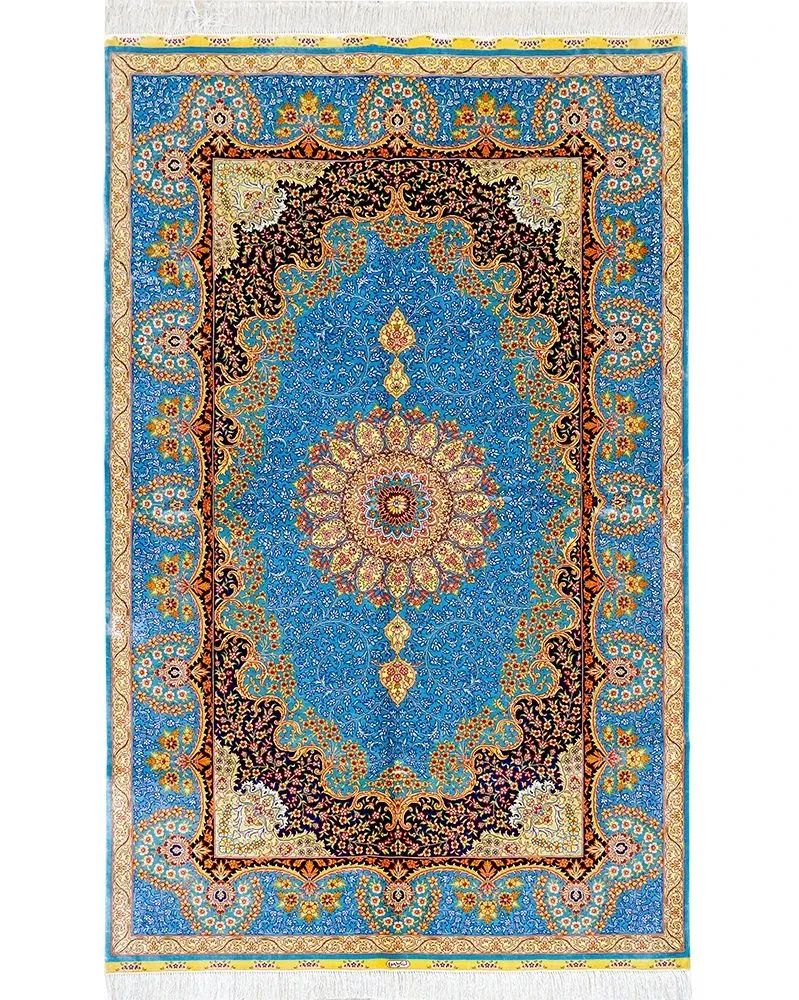 Combining classic elements with modern aesthetics,
reinterpret tradition,
Every flower and leaf is lifelike,
It's like I can smell the fragrance of flowers,
Feel the rhythm of nature.
NO. 10
Dimensions: 122cm x 183cm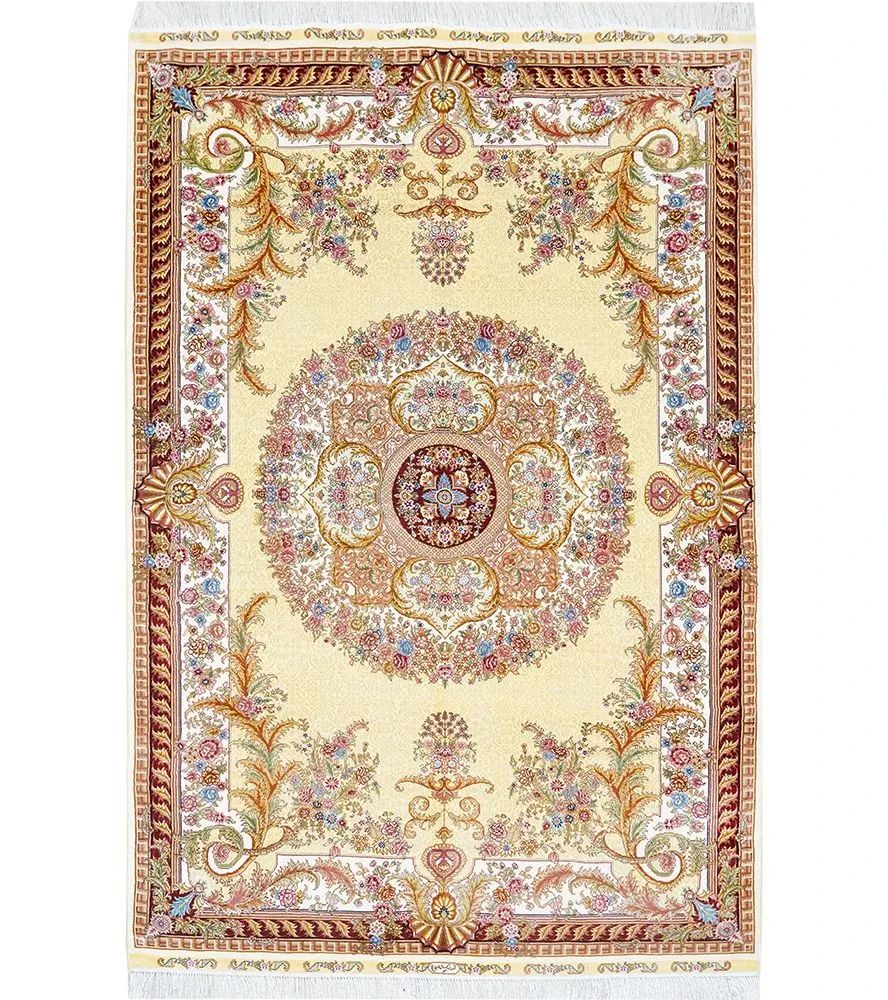 Symmetry is an obvious feature of handmade carpets.
Rigorous layout and orderly design,
Showing the strong cultural atmosphere of handmade carpets,
and unique artistic expression.
NO. 11
Size: 244cm x 305cm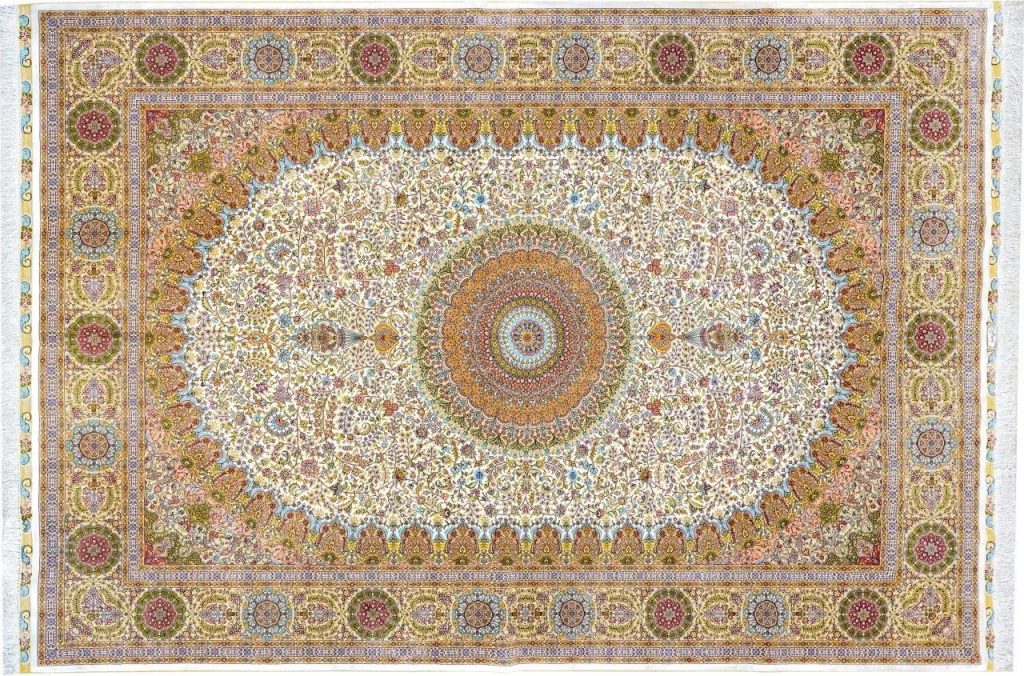 There is no upper limit on the number of colors for handmade rugs;
All images that can be depicted in pictures can be expressed on high-end handmade carpets.
The tedious process makes weaving a handmade carpet time-consuming,
It can take anywhere from a few months to a year or two,
Its service life can reach decades or even hundreds of years.
NO. 12
Size: 262cm x 360cm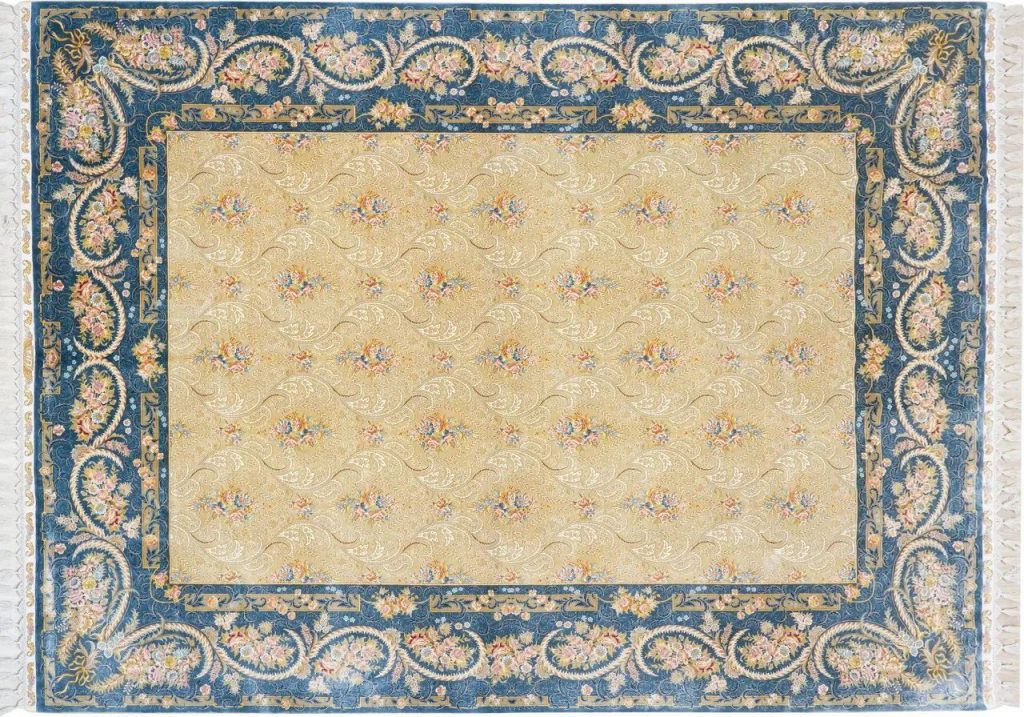 A rare "full-cover" design among handmade carpets,
Arrange a group of patterns repeatedly and orderly,
Spread on the ground like flowers splashing everywhere,
Chaos and beauty, sophistication and beauty.
NO. 13
Size: 244cm x 305cm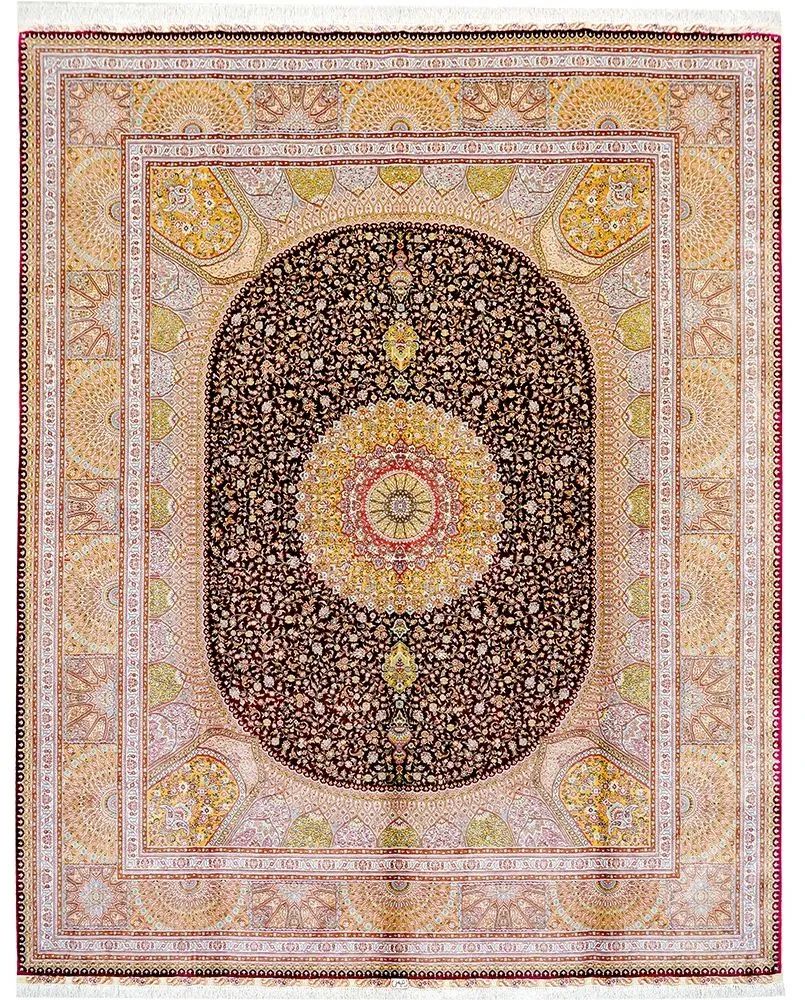 Arch design is an indispensable element in handmade carpets.
It has obvious abstract characteristics,
Revered for its religious significance and Islamic style,
Often giving people complex and psychedelic visual effects.
NO. 14
Size: 183cm x 274cm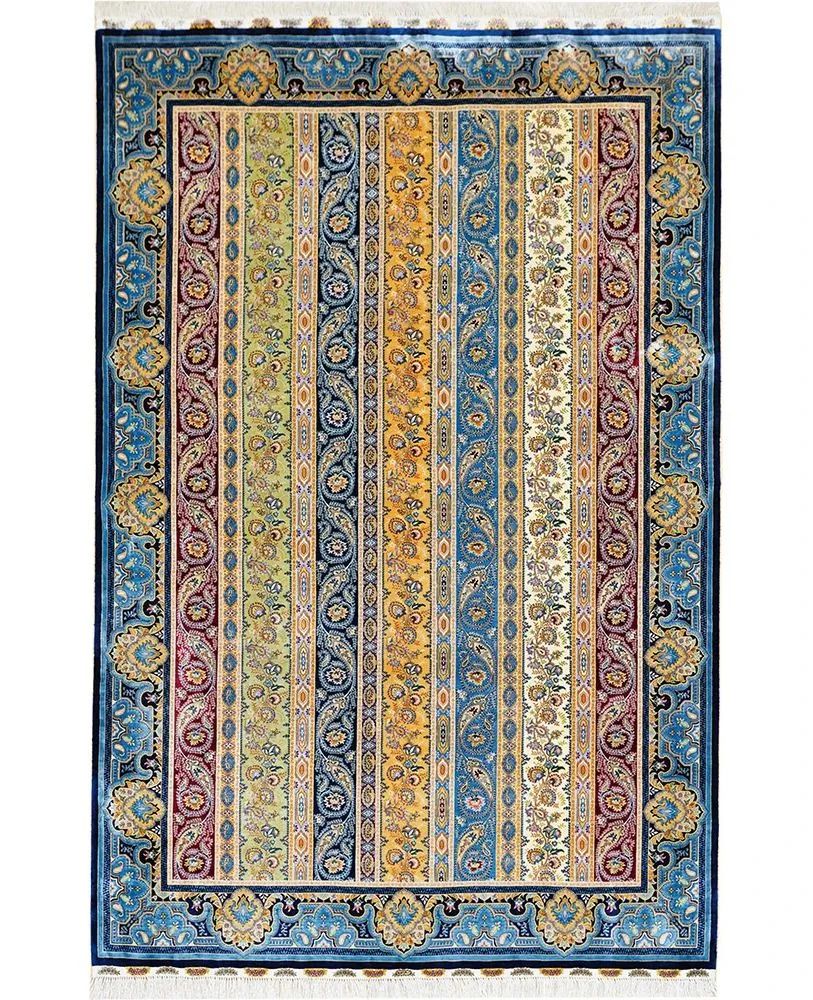 Handmade carpets come in a variety of styles,
For example, this piece uses a repeated border design.
Supplemented by dopamine color matching,
Create artistic effects full of vitality and personality.
NO. 15
Size: 265cm x 358cm (wool material)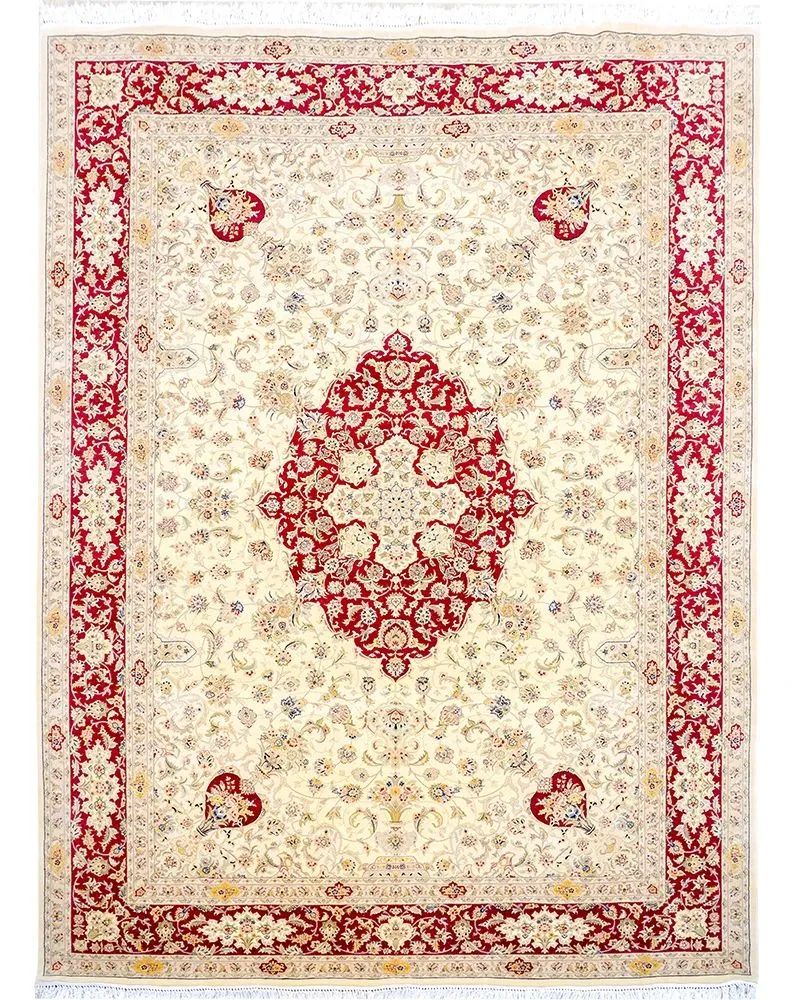 Beige + red is a common color combination in handmade carpets.
Delicate and smooth patterns,
Simple and elegant composition,
It feels warm and comfortable,
The warm texture has the feeling of "light makeup is always suitable for heavy makeup".