Every Monday is the unshakable big order delivery day of Yilong. For example, this Monday, we spent the whole morning packing 44 handmade silk rugs, including classic Persian style, Turkish style, and Sudanese styles, ranging in size from small to large.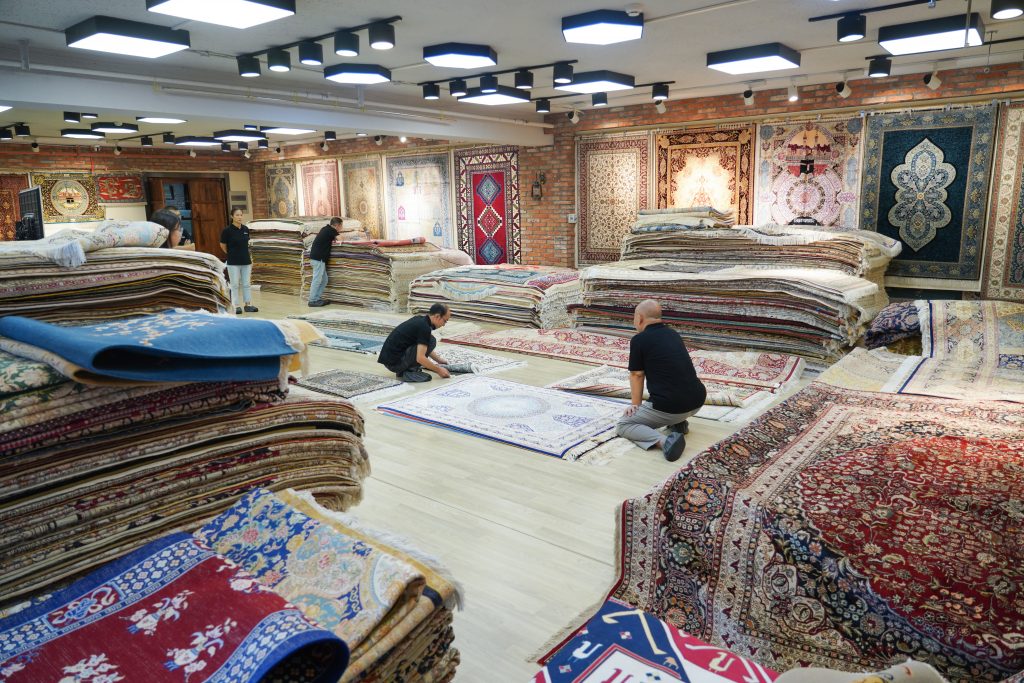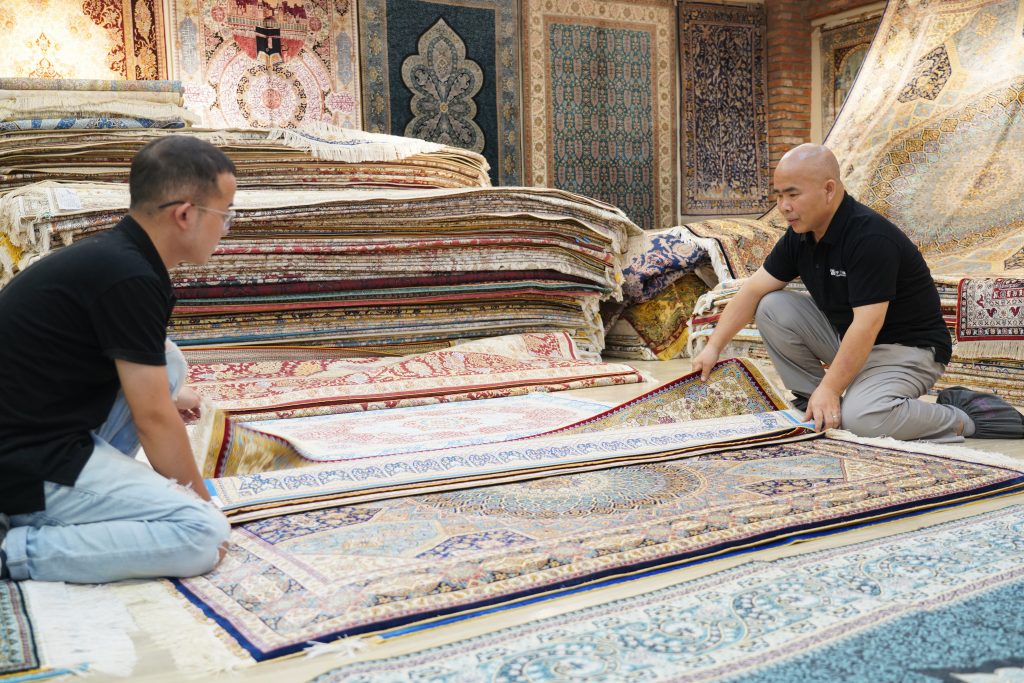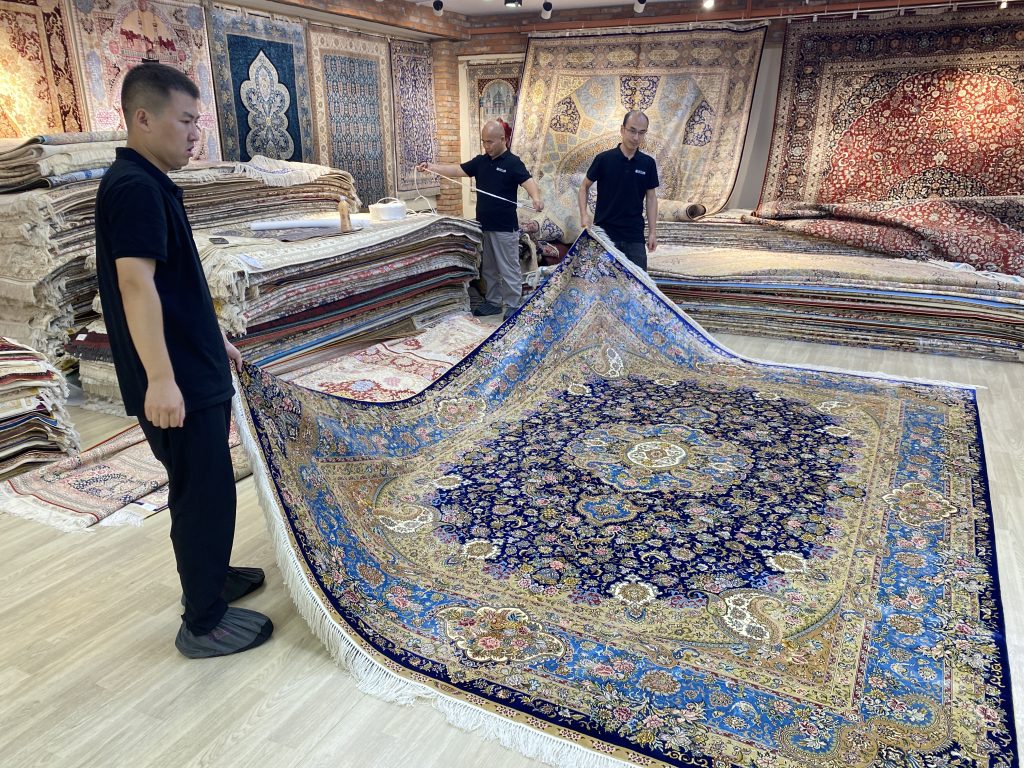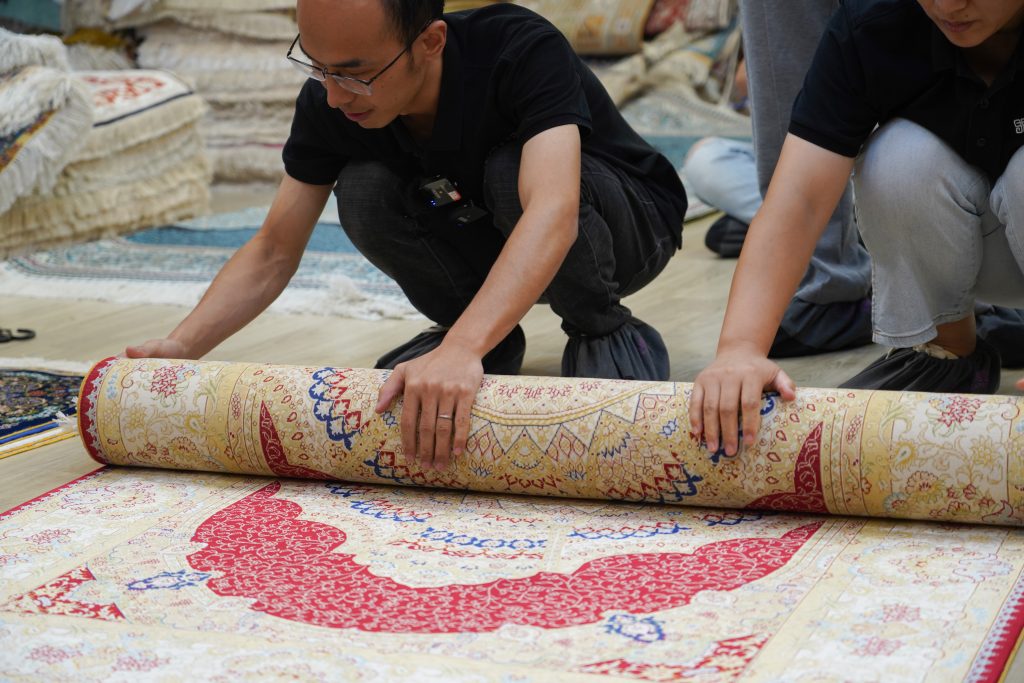 Before each rug is sent out, we vacuum, trim and iron it so that it reaches our customers in tip-top condition.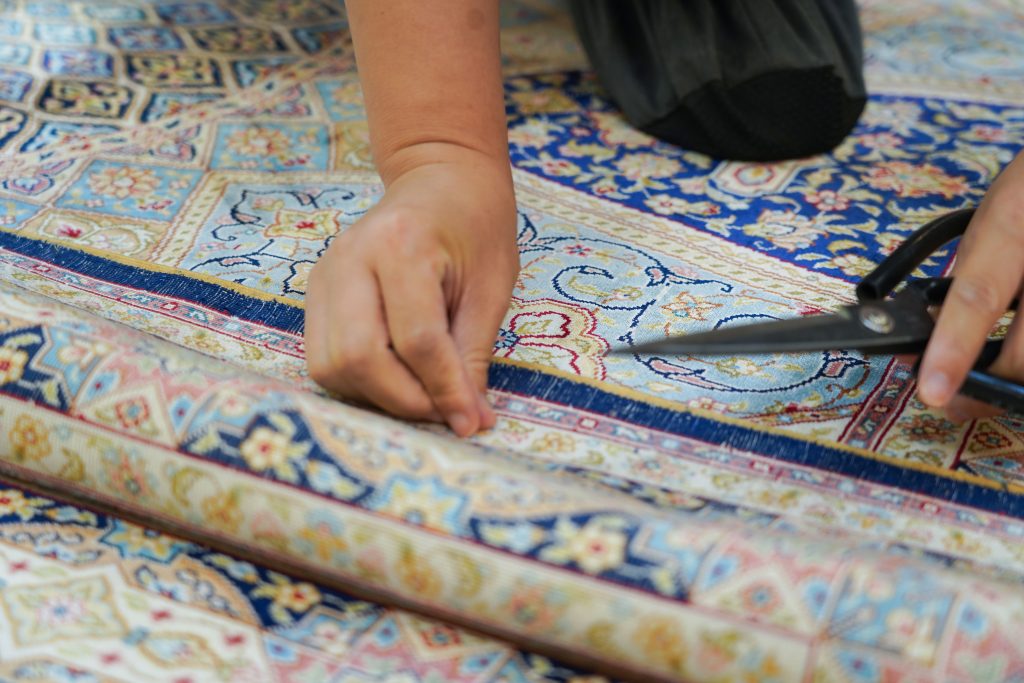 After the carpets are packaged, they will be shipped to Turkey in a unified way, and then resold to tourists from all over the world who come here for vacation through Turkey, a distribution center for handmade carpets. For many years, the handmade silk carpets produced by Yilong have been distributed all over the world through a small warehouse.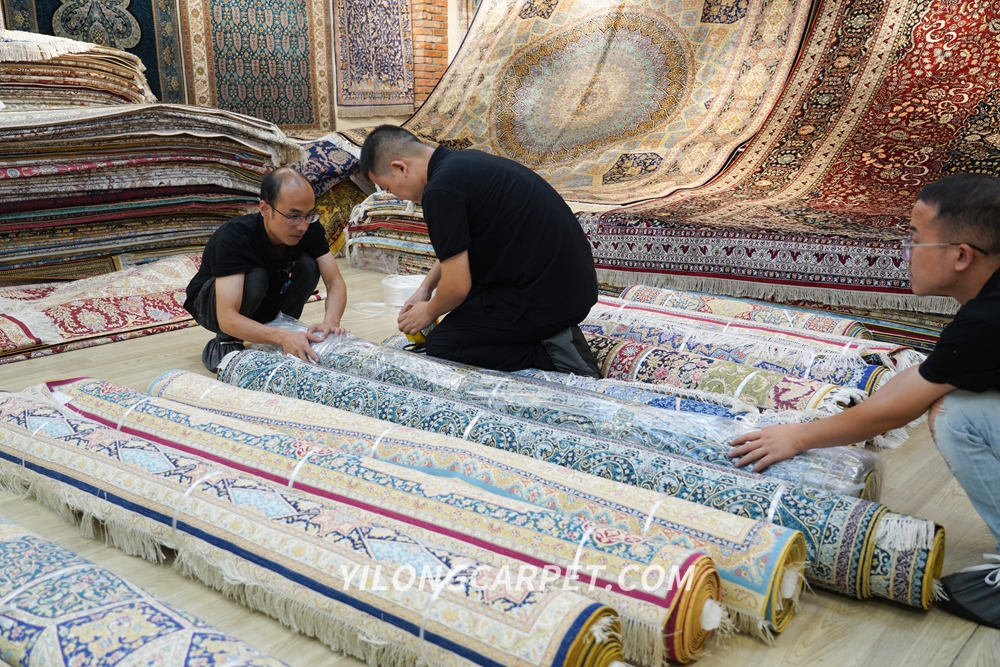 For 35 years, Yilong has exported its handmade silk carpets to 87 countries in the world. Yilong welcomes Oriental carpets dealers from all over the world to buy silk carpets from us and cooperate with us.