A total of 38 handmade silk carpets need to be packaged today. This customer is from New Jersey, USA, and is the owner of a well-known local carpet store. He will order a batch of silk carpets from us every once in a while. New Jersey is a relatively important distribution center for handmade carpets in the United States. Every year, tens of thousands of carpets of all kinds gather and trade here. There are large and small handmade carpet shops all over the streets in the urban area, including some carpet dealers in other cities in the United States. Will come here from time to time to wholesale handmade carpets.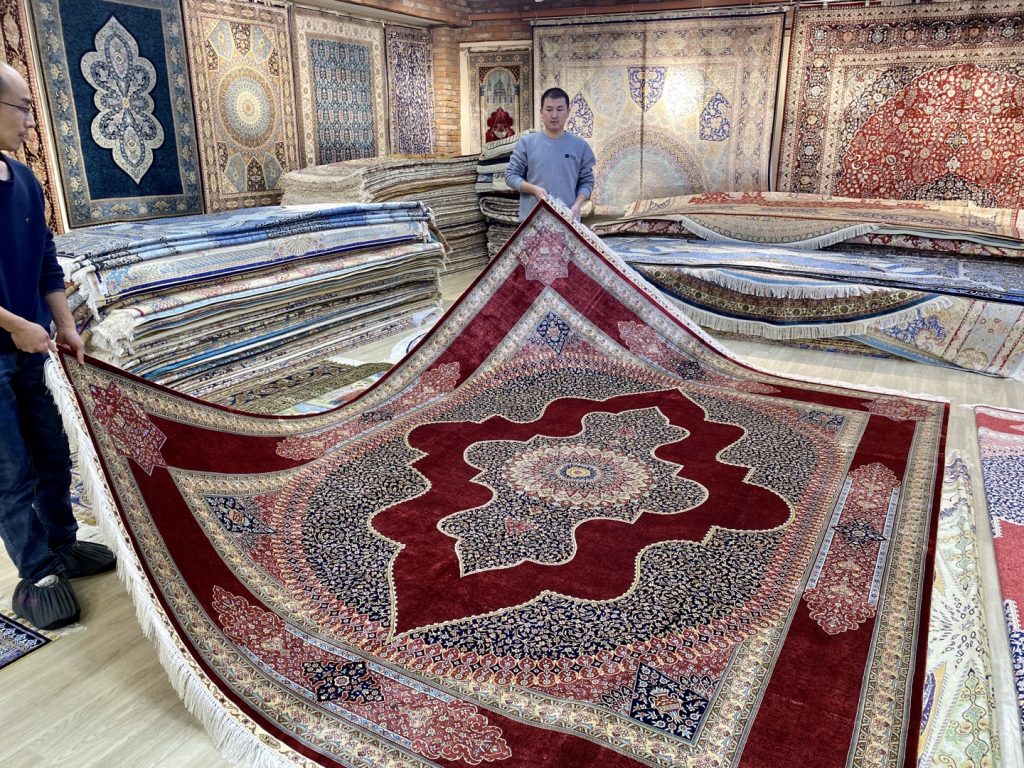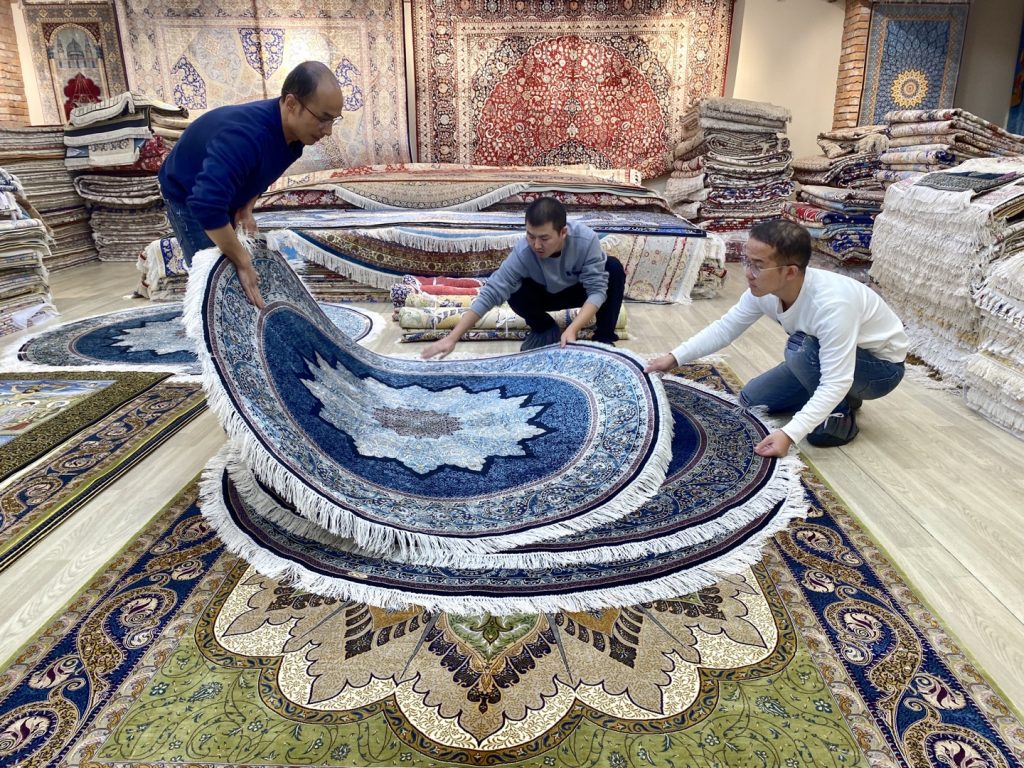 Our client's carpet store is located on a main street in the city. His store displays handmade carpets from all over the world, including Chinese, Iranian, Turkish, Indian, Afghan, etc. It also includes various materials such as cotton, wool, and silk.
Now that the annual Christmas in the United States is approaching, in order to create a festive atmosphere in advance, local families will not only prepare the essential Christmas tree, but also add a new carpet to the home for decoration. Therefore, during the period before Christmas every year, the owners of major handmade carpet stores will increase their purchases to cope with the upcoming peak sales season of handmade carpets.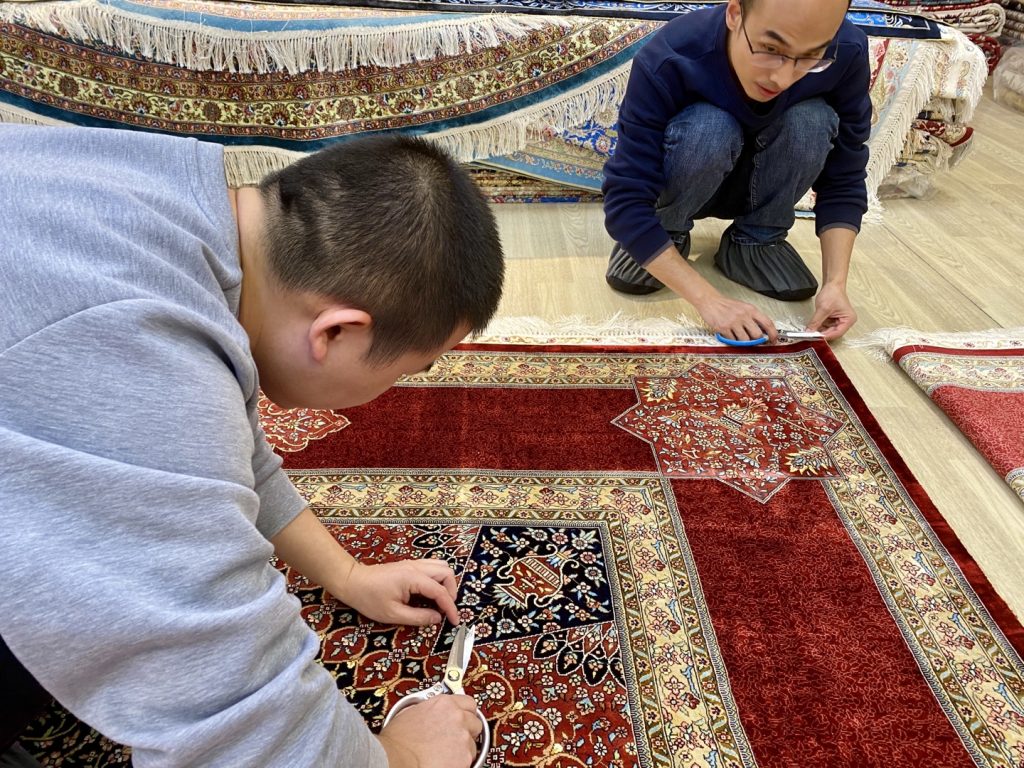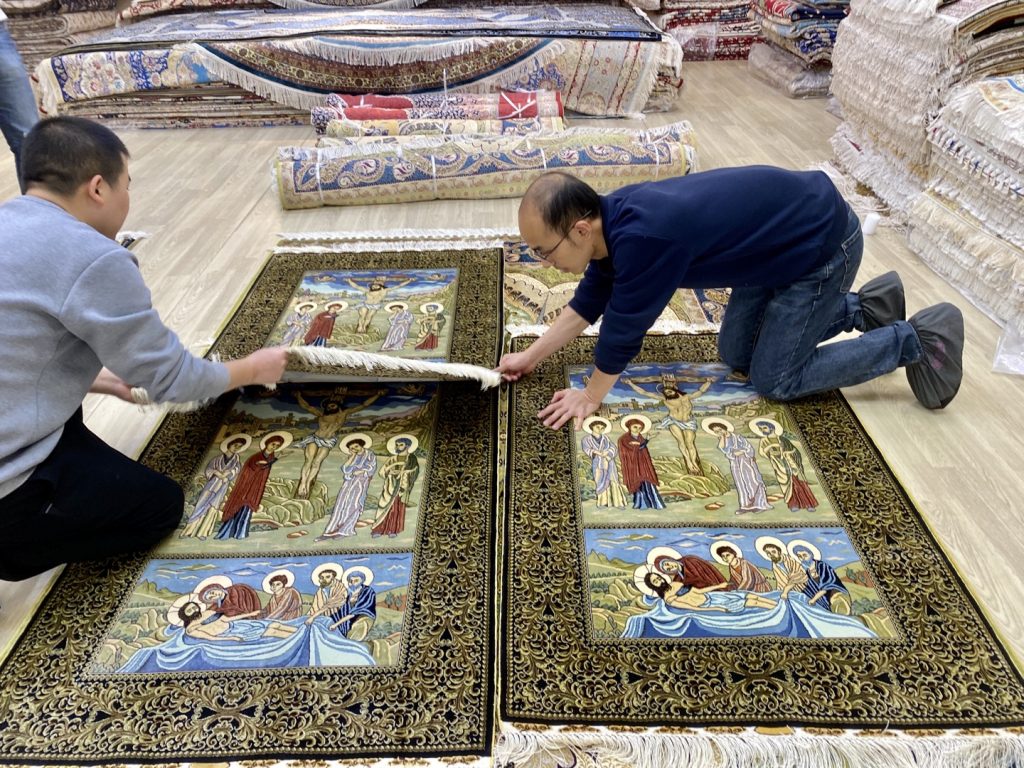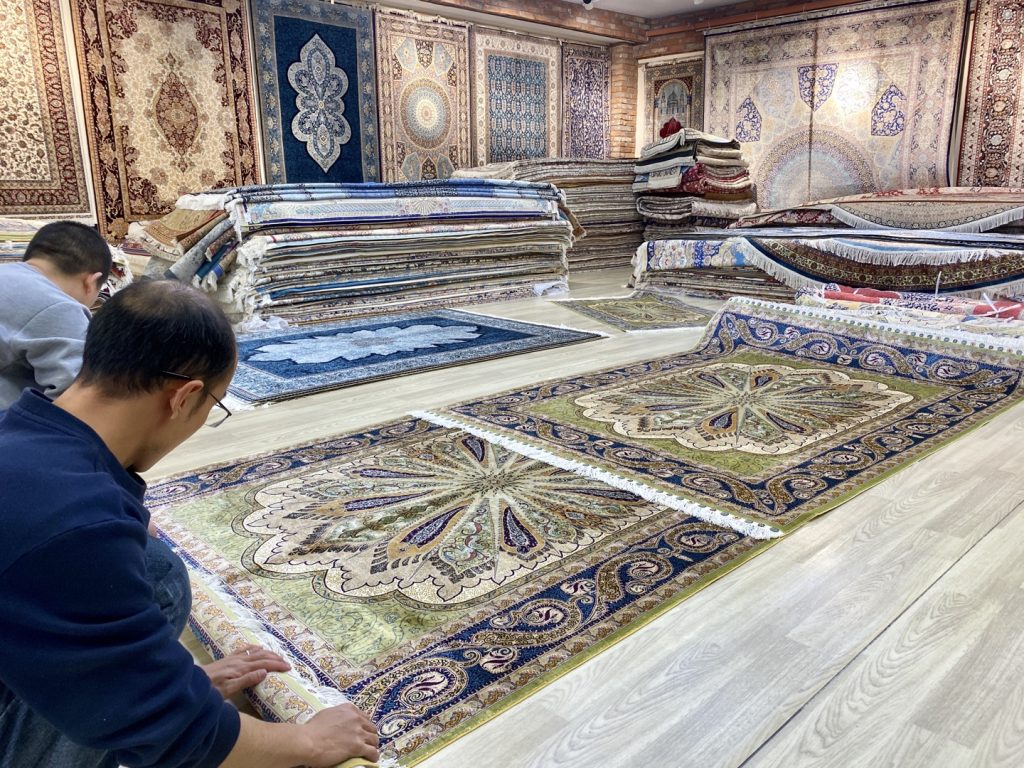 Most of the 38 handmade silk carpets packed this time are classic patterns: "Love Bow Tie", "Heart of the Ocean" and "Star Gate". Favored by consumers, it is very popular both at home and abroad, and it can be called Tianjiang's hot product.
Among them, the green "Love Bow Tie" won the "Consumer's Best Choice Award" in the 2008 American Gorgeous Carpet Awards. This award is a very important award in the professional handmade carpet competition, which shows the designer's deep intentions in the design.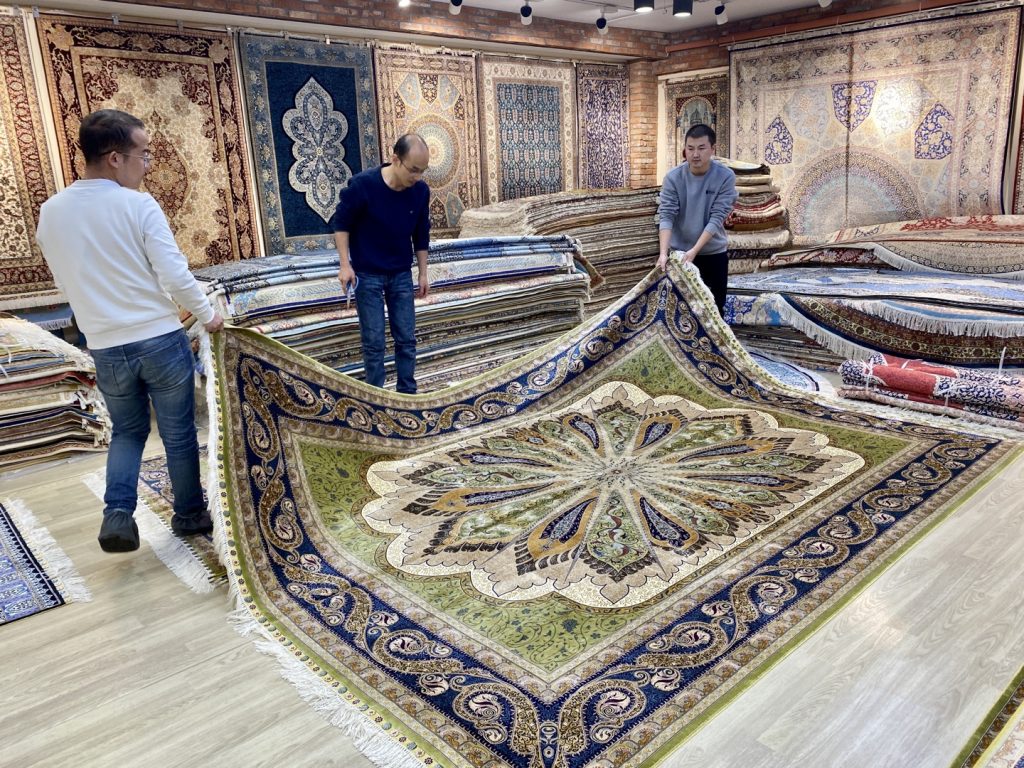 In addition, this blue "Heart of the Ocean" round blanket is also an award-winning product of ours. It won the best cultural and creative weaving award at the Qinghai Exhibition. Because it was so popular, we specially made a round style later. This pattern is bold in design, bright in color, strong in visual impact, and makes people forget the vulgarity. It is very eye-catching when matched with modern light luxury furniture.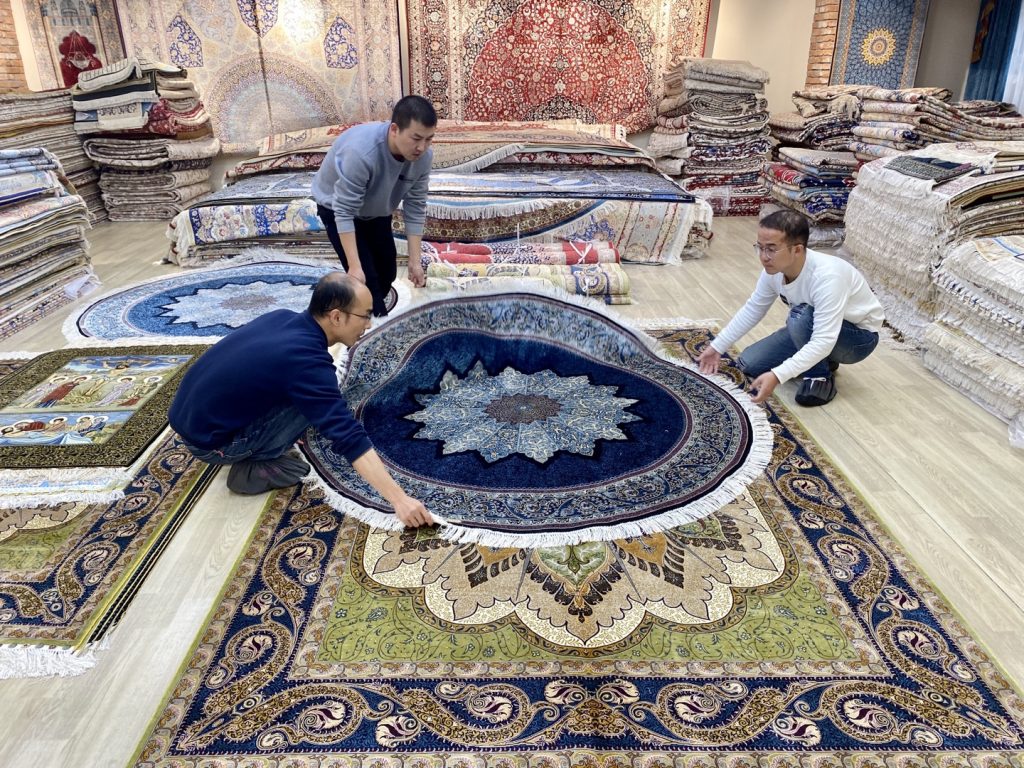 "The Gate of the Starry Sky" is also one of the patterns with a high number of inquiries. Although this carpet does not use many colors, its design is very layered, creating a visual experience of looking at the starry sky through the Roman columns, which looks very dreamy.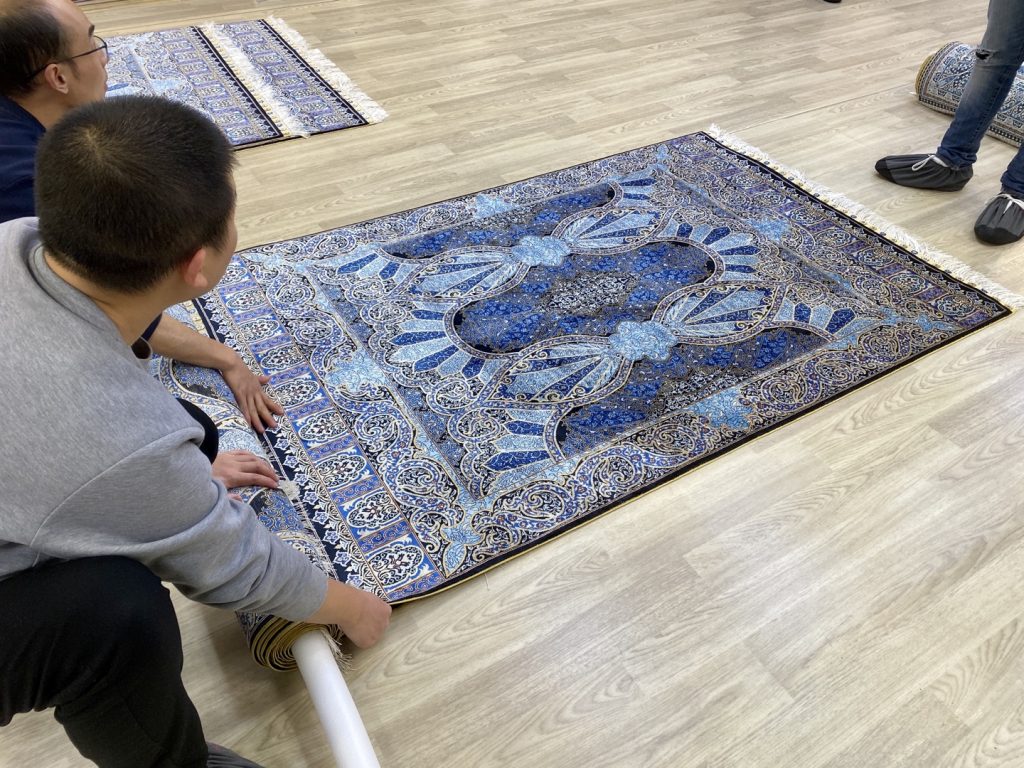 Handmade silk rugs look gorgeous and extravagant, but every time they are packaged and shipped, they can be a big project. It takes three people to do it at the same time just to fold the large-sized blanket, not to mention the three inner and outer layers of packaging. Generally, 4-6 layers will be packed according to the size of the blanket, including basic packaging, anti-fall and anti-wear layer, moisture-proof and waterproof bag and outer packaging, etc., to ensure that the carpet can reach the customer intact.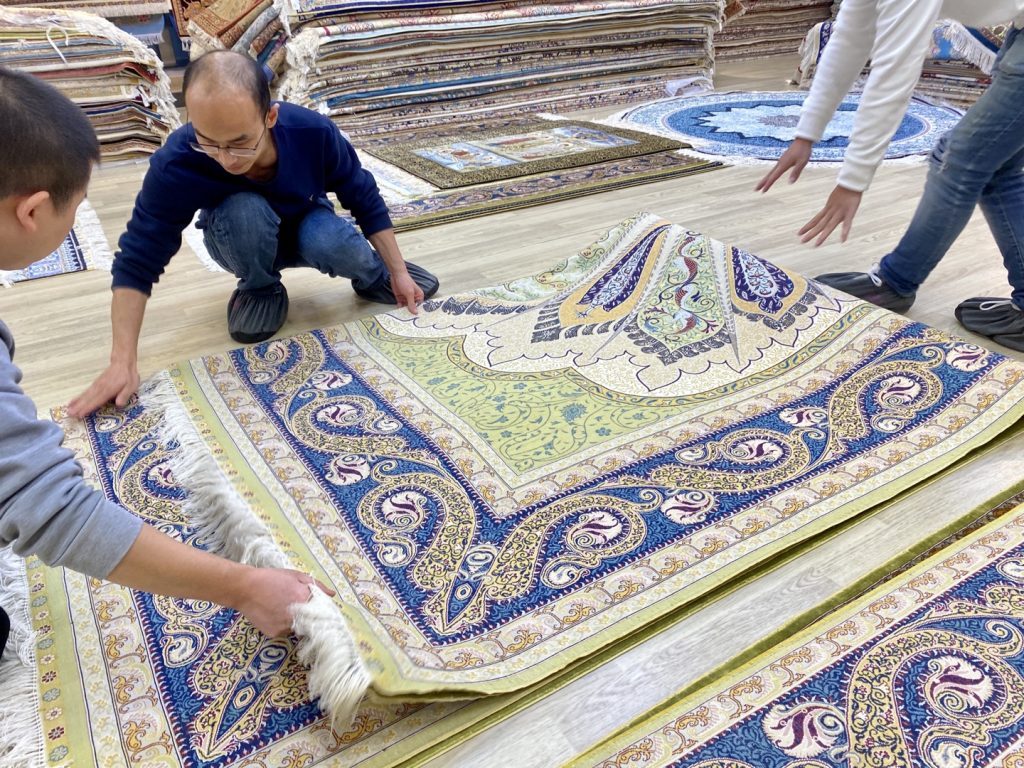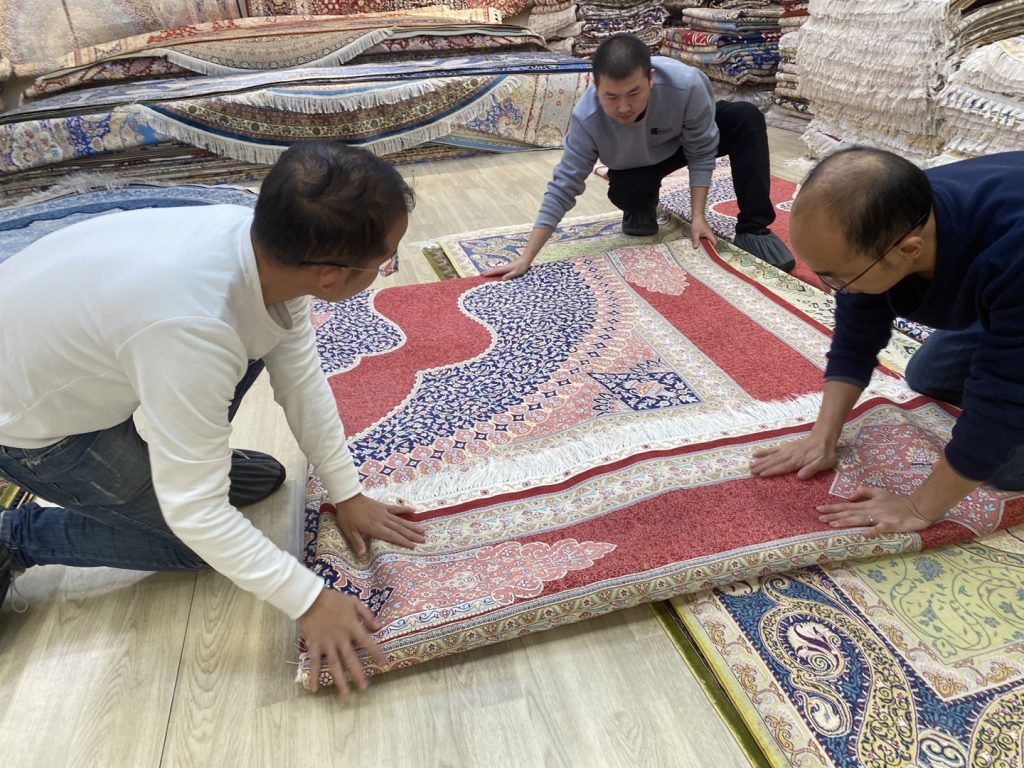 In about a week, these handmade silk carpets will travel across the ocean and arrive at the carpet store in New Jersey, USA for people to choose