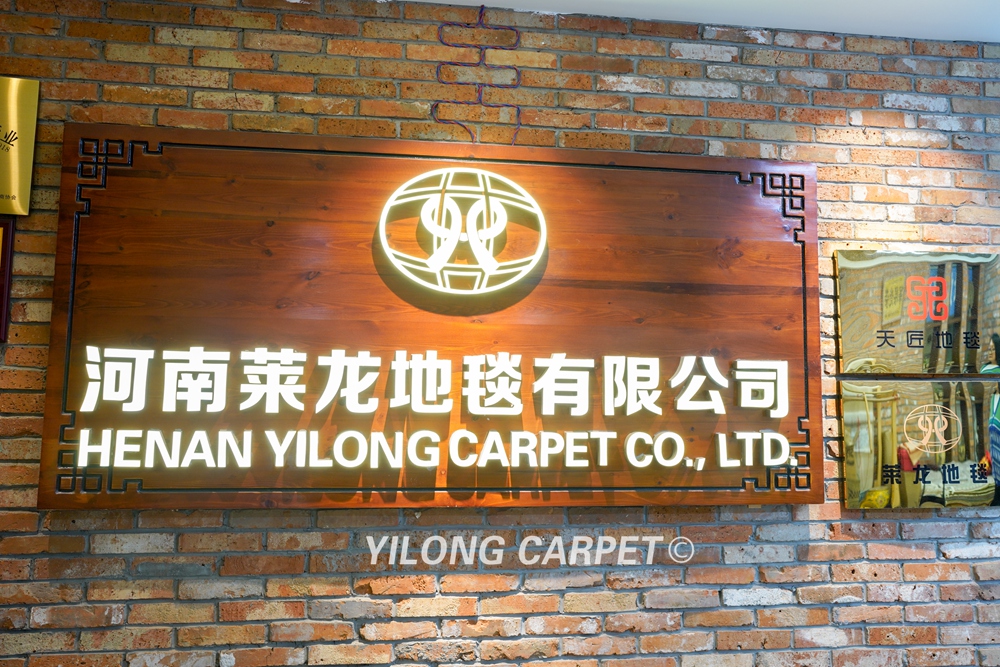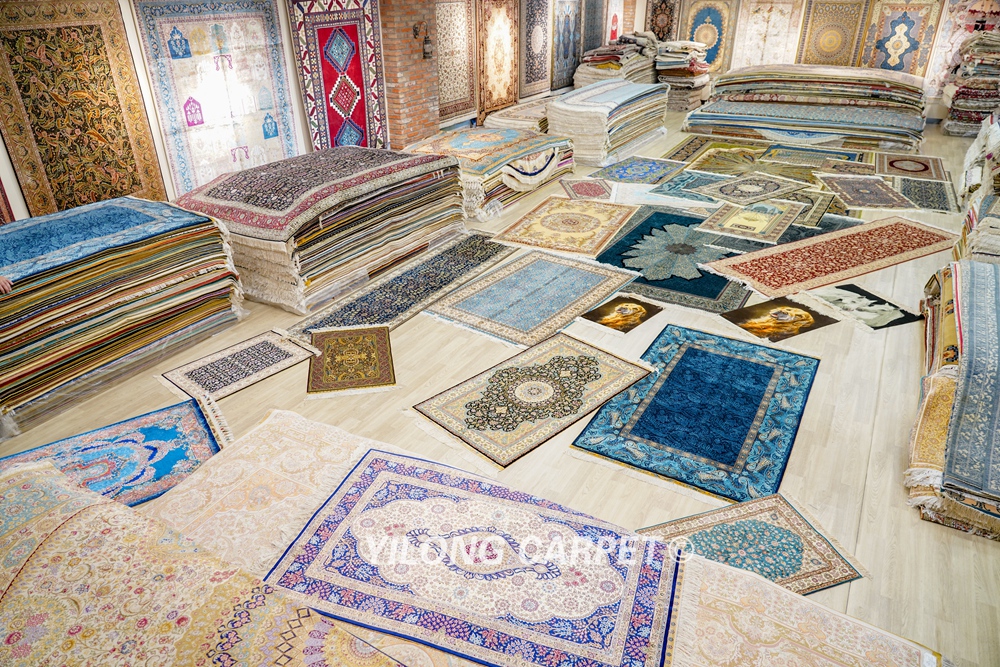 Yilong's main products include 100% hand-knotted silk rugs, 100% hand-knotted wool rugs and luxurious tapestry collections. Yilong has a large inventory of ready-made silk rugs for customers to choose from at any time. 500,000 square feet of hand-knotted silk rugs in stock, 200,000 square feet of hand-knotted wool rugs, and 10,000 square feet of luxury tapestry collections.
The sizes of the carpets have been from small to large, from 2x3ft, 2.5x4ft, 3x5ft, 4x6ft, 5x8ft, 6x9ft, 8x10ft, 9x12ft, 10x14ft, 12x18ft, round carpets and rug runners.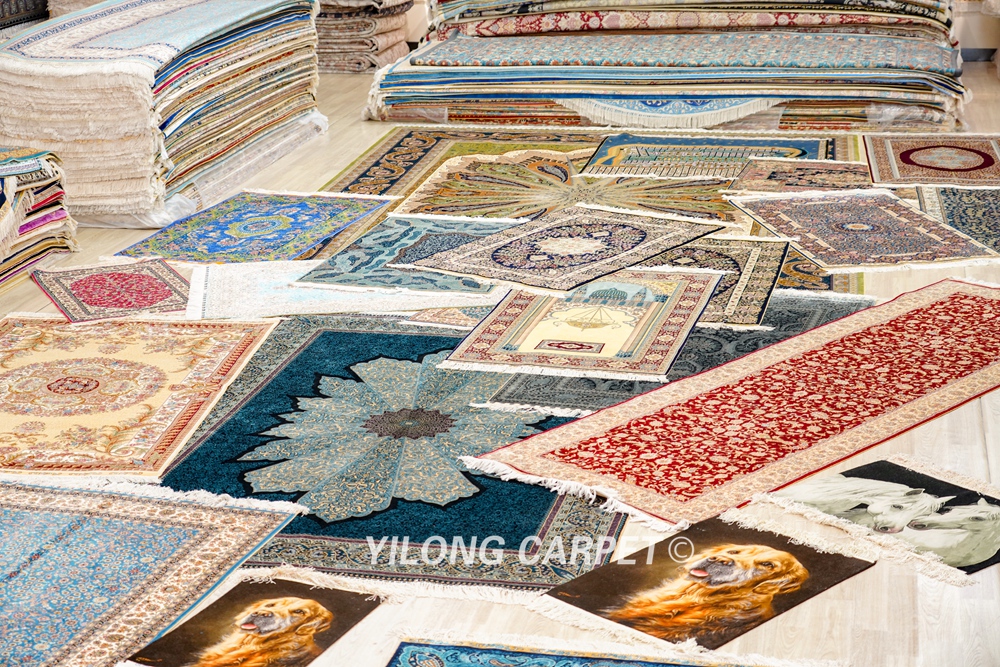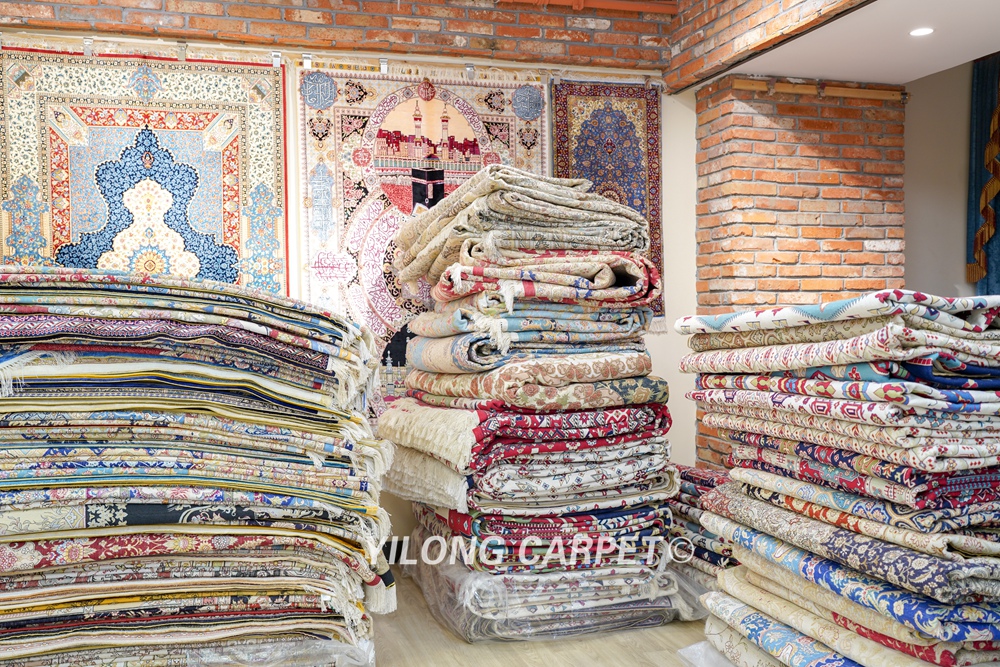 Yilong warehouse's carpets were placed specially.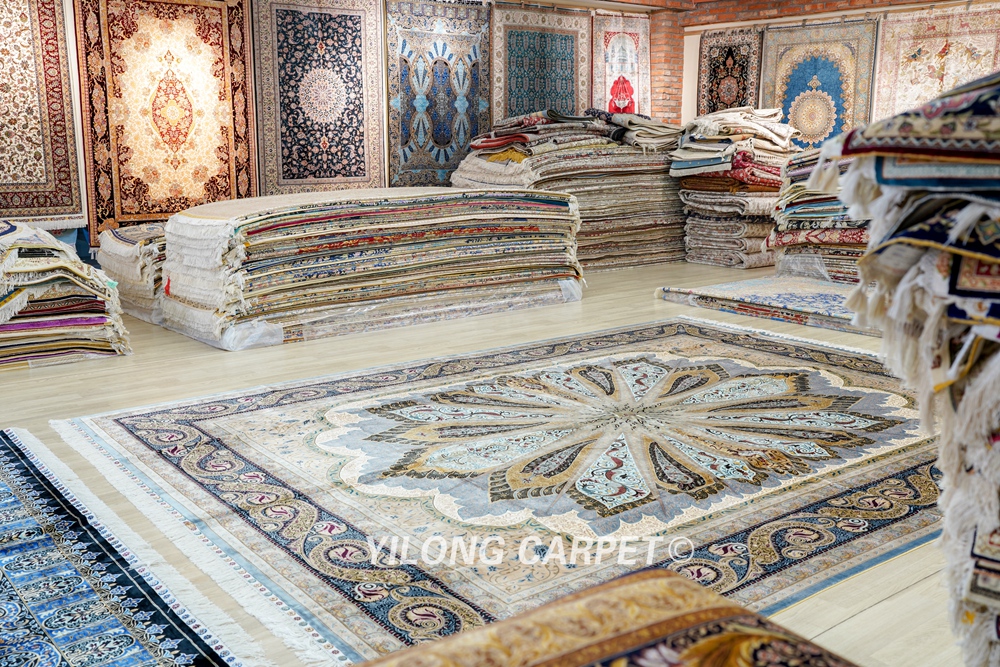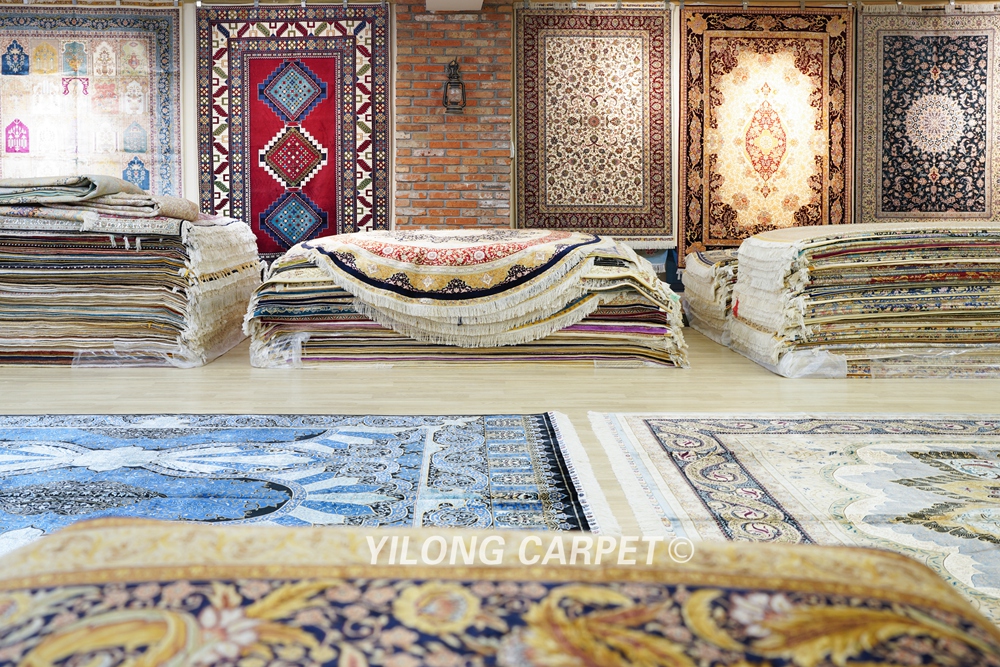 In order to prevent the creases of the handmade silk carpet, the carpets in the warehouse are stacked according to the size. If you need to find a specific carpet, sometimes it will be placed at the bottom. At this time, we need to move the carpet in turn.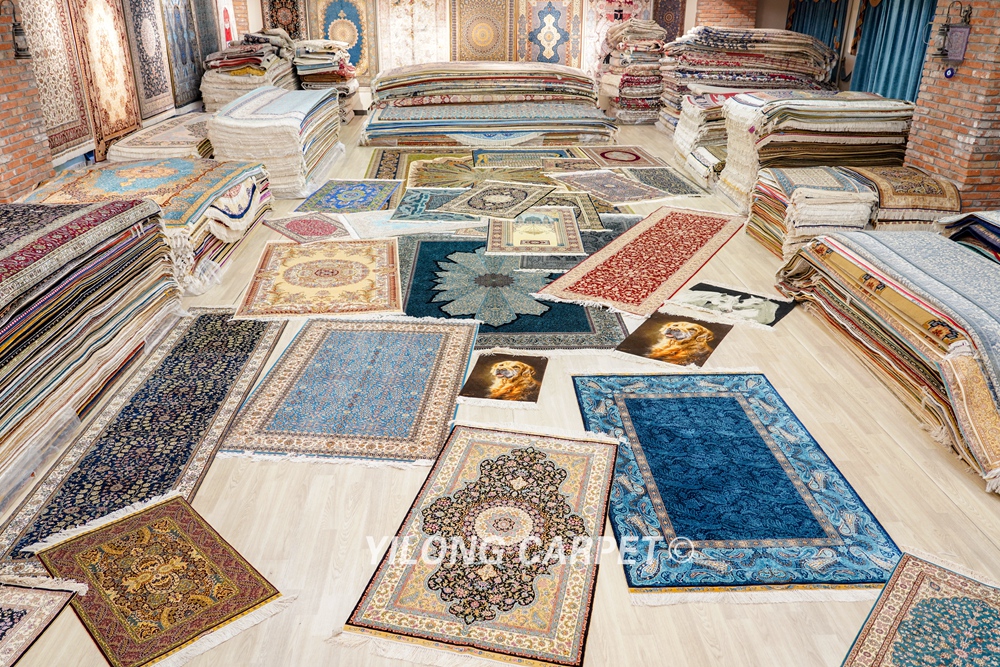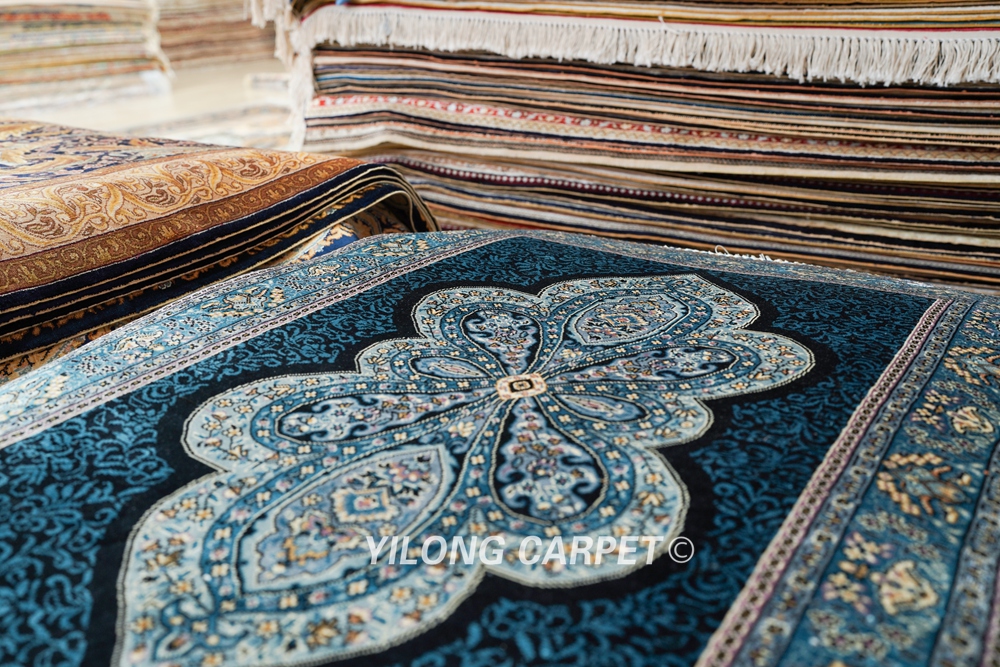 At the same time, these carpets are made from silk, so it is heavy. For example, a regular-size 8x10ft handmade silk carpet with a net weight of about 25kg. It can be imagined how hard it is to open a carpet.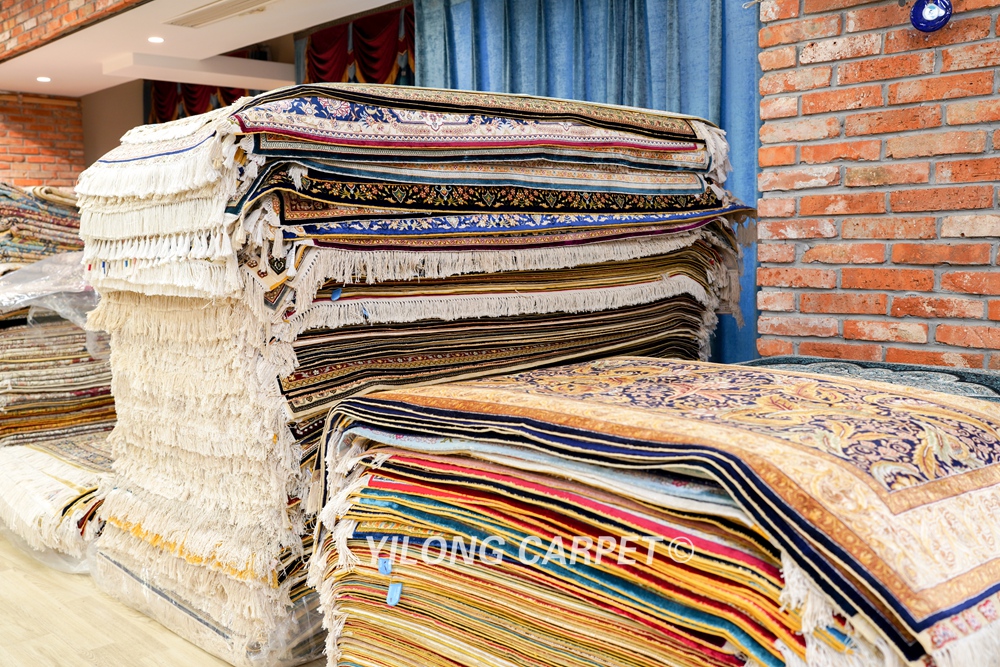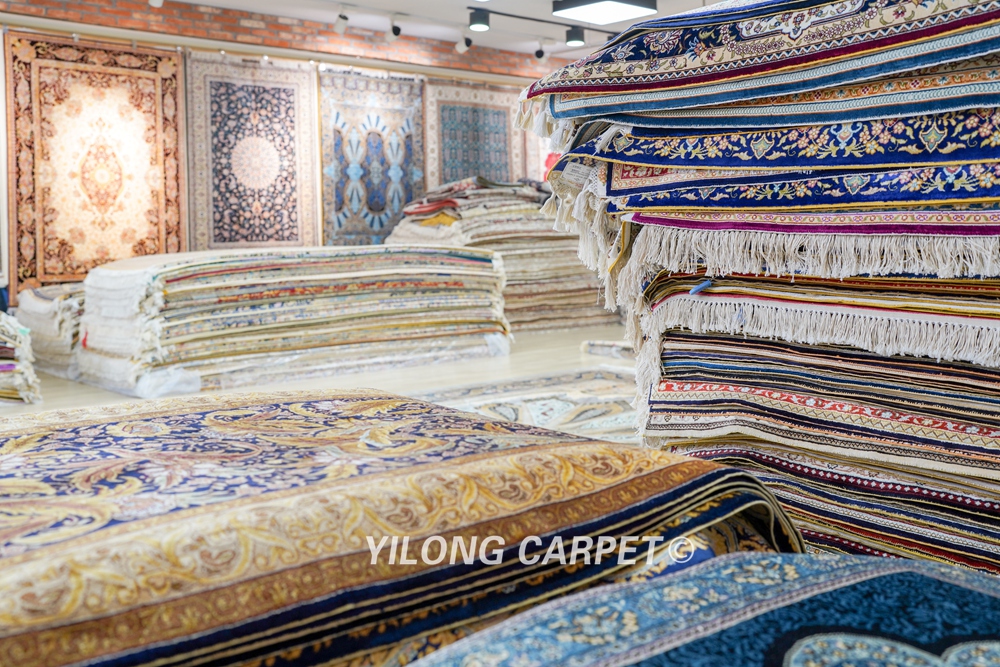 The carpets from our warehouse will be shipped to various countries in the world every day.
For example, in just one morning, Yilong shipped 10 pieces of handmade carpets to customers, including two silk carpets shipped to the United States, two silk carpets shipped to Turkey, one wool carpet shipped to France, an antique silk rug shipped to the UK, and a tapestry shipped to Australia. There are also two silk rugs in Saudi Arabia. As of now, Yilong's handmade carpets have been exported to 87 countries and regions around the world.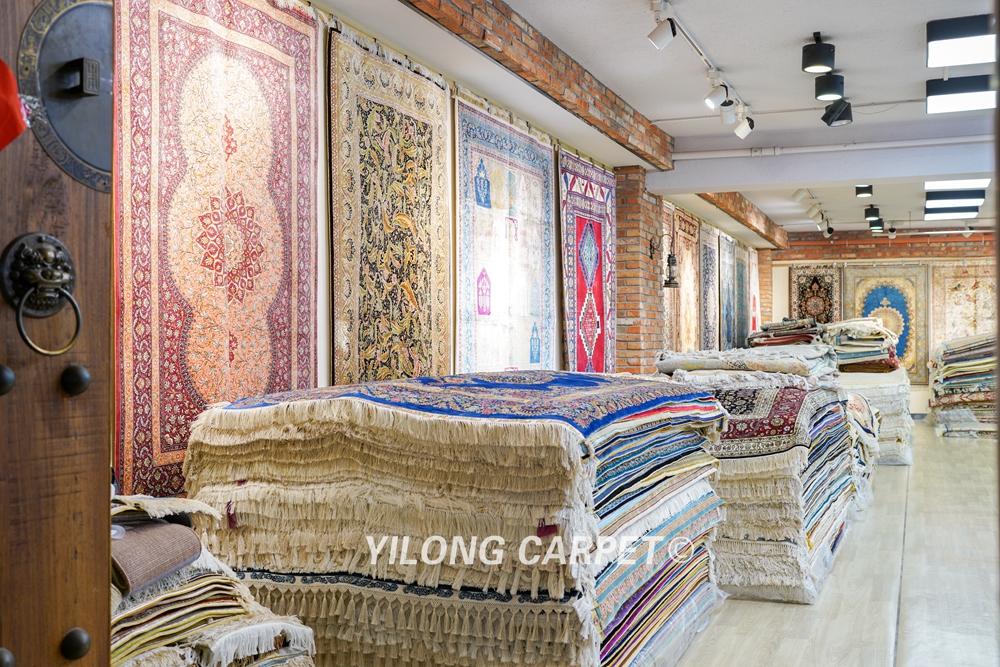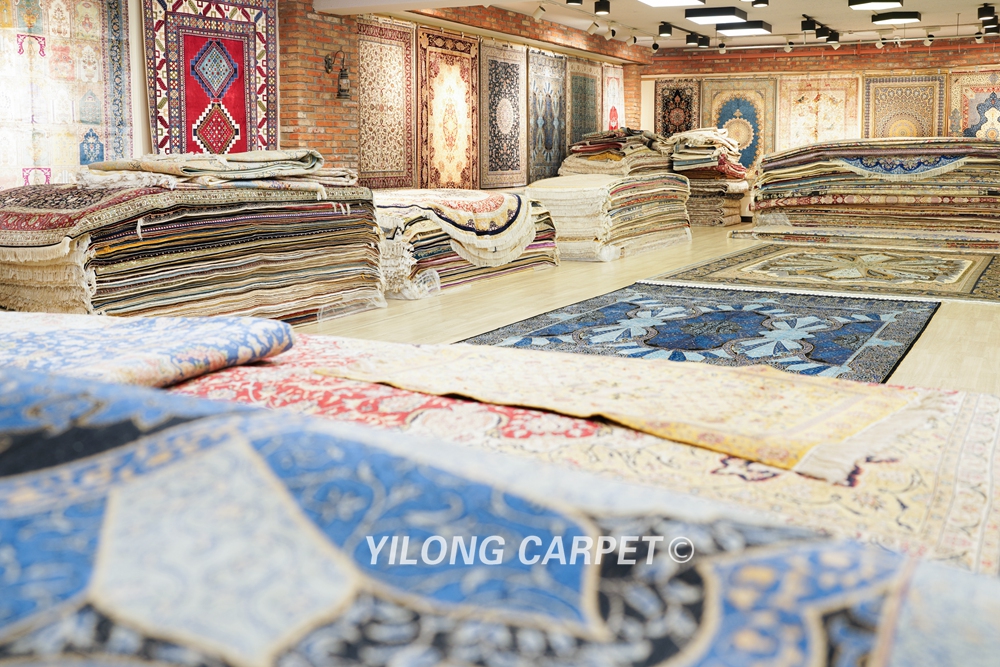 Handmade silk carpets are expensive. Most buyers come from developed countries, such as the United States and Saudi Arabia. They are all rich countries well-known in the world. The per capita GDP is very high. Turkey is an old-fashioned manual carpet producer, and now it is a well-known tourist destination in Europe. Naturally, it is also a large manual carpet consumption country.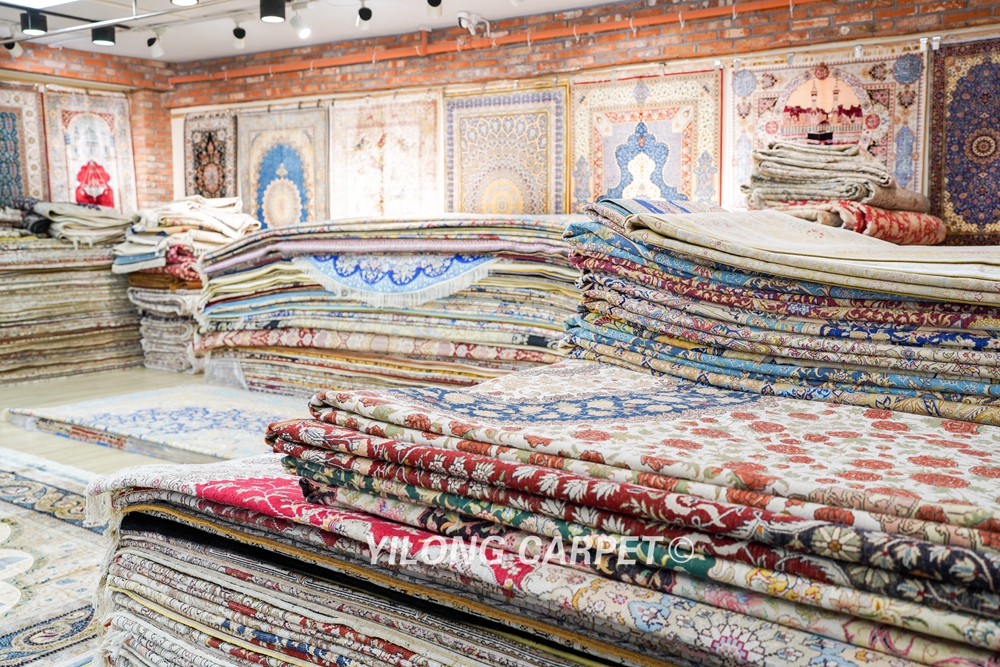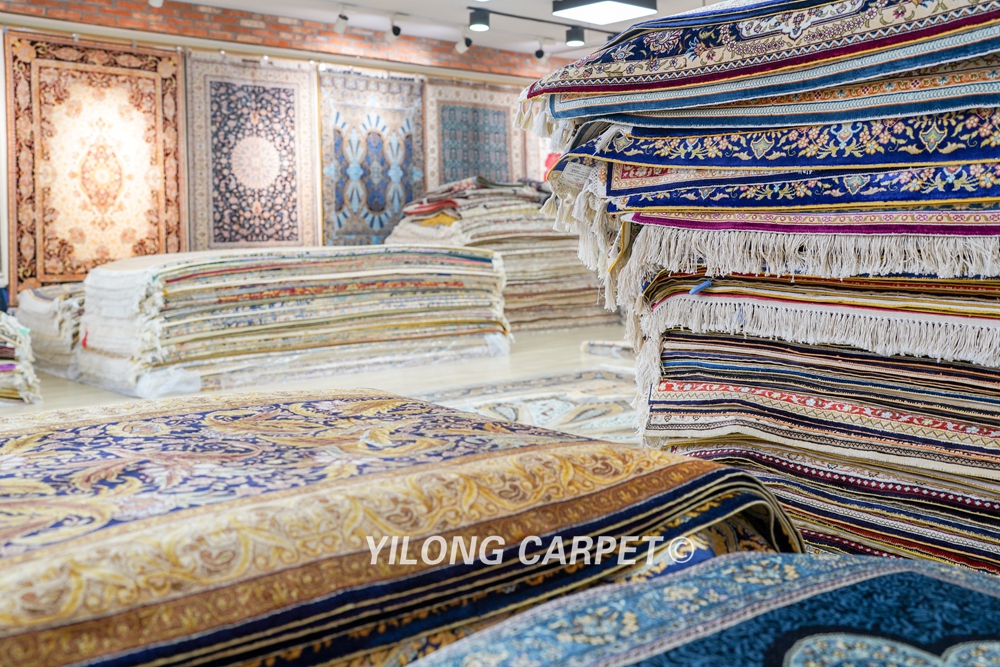 Delivery frequently, we need to look for carpets for the customers every day in the Yilong carpet warehouse. Finding a carpet in the warehouse first, before starting the search, we need to understand the specific information of the carpet required by the customer, including materials, size, design, color, etc. This can ensure that the search is more accurate. Secondly, according to the material and size of the carpet required by the customer, a classification search in the warehouse. If the customer needs some specific color or pattern, we can find the relevant information from the label, and then concentrate on searching in the corresponding area. If we cannot find the required carpet, we need to ask for help from the warehouse administrator. They may have a more detailed understanding of the carpet in the warehouse.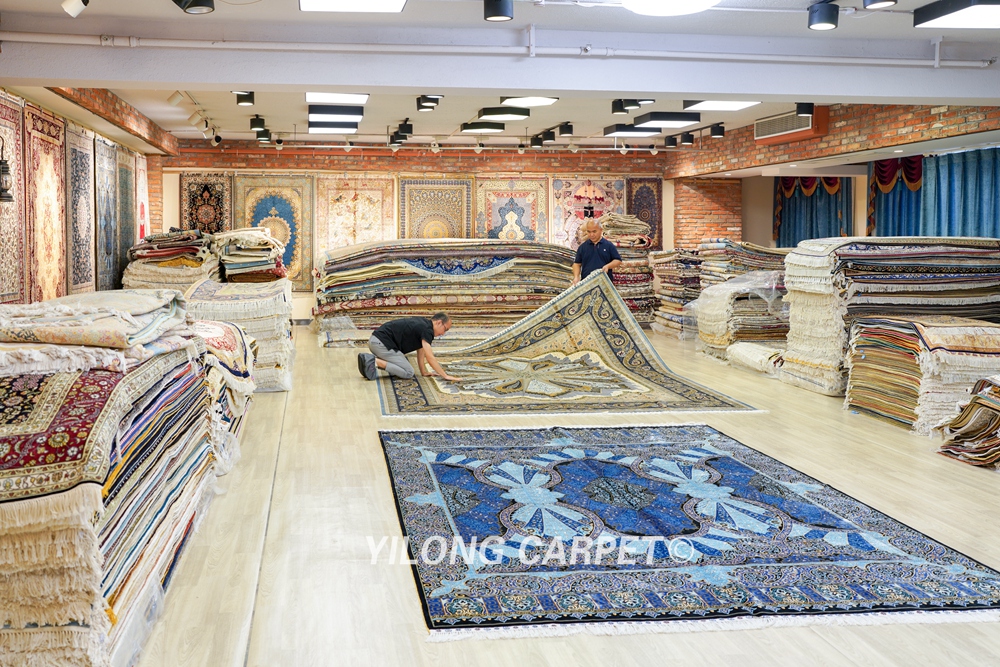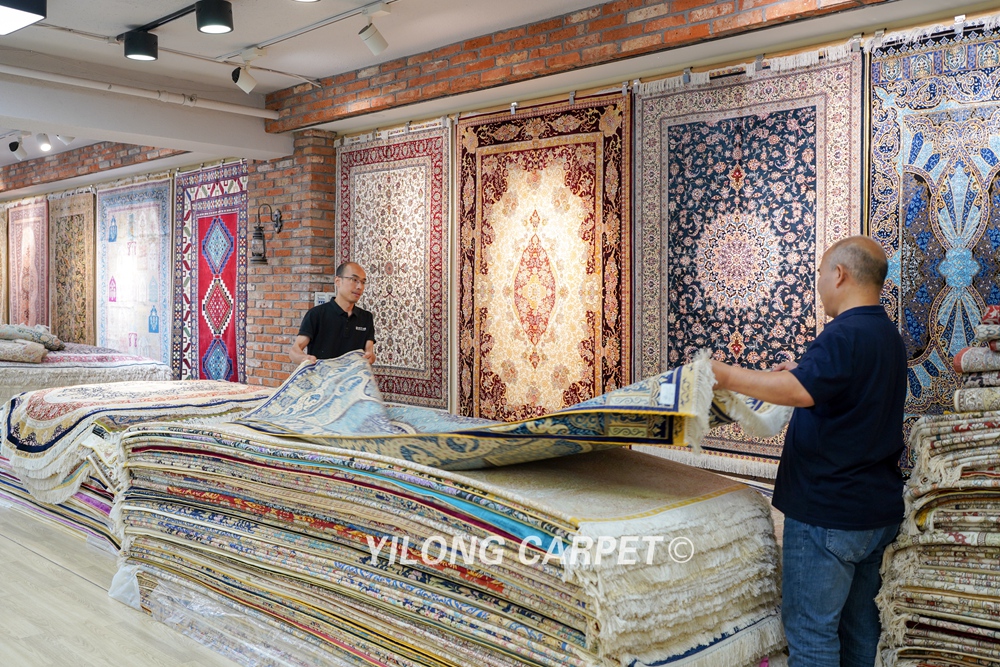 After finding a carpet that meets customer needs, we need to carefully check the quality and details of the carpet. Make sure the carpets have no flaws, balls, fading, etc. to ensure that we provide customers with high-quality carpets.
Finally package and delivery. After confirming that the carpet meets the customer's requirements, it can be packed and delivered.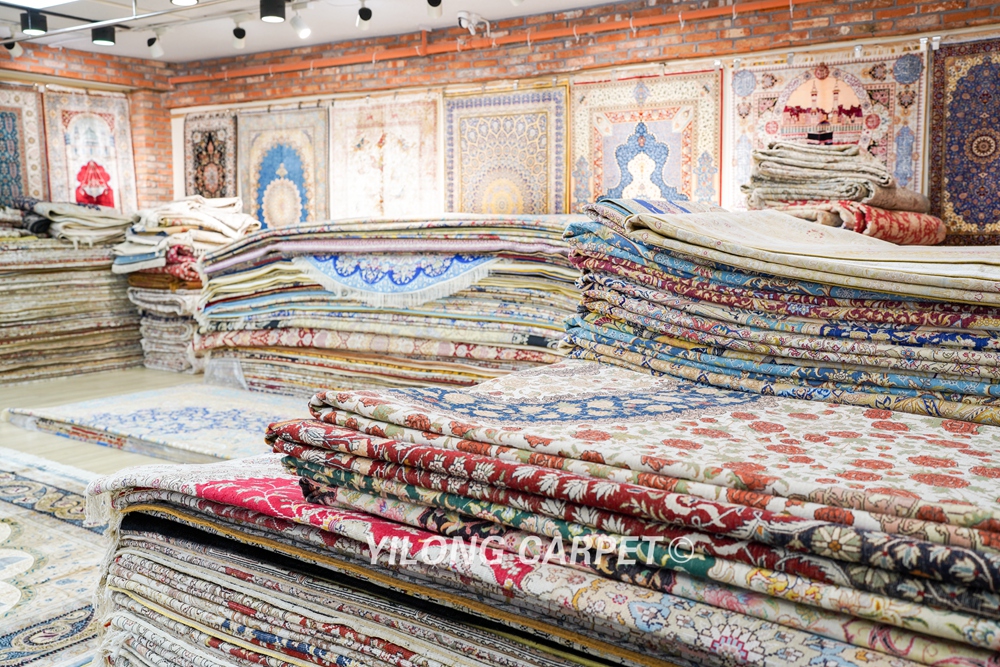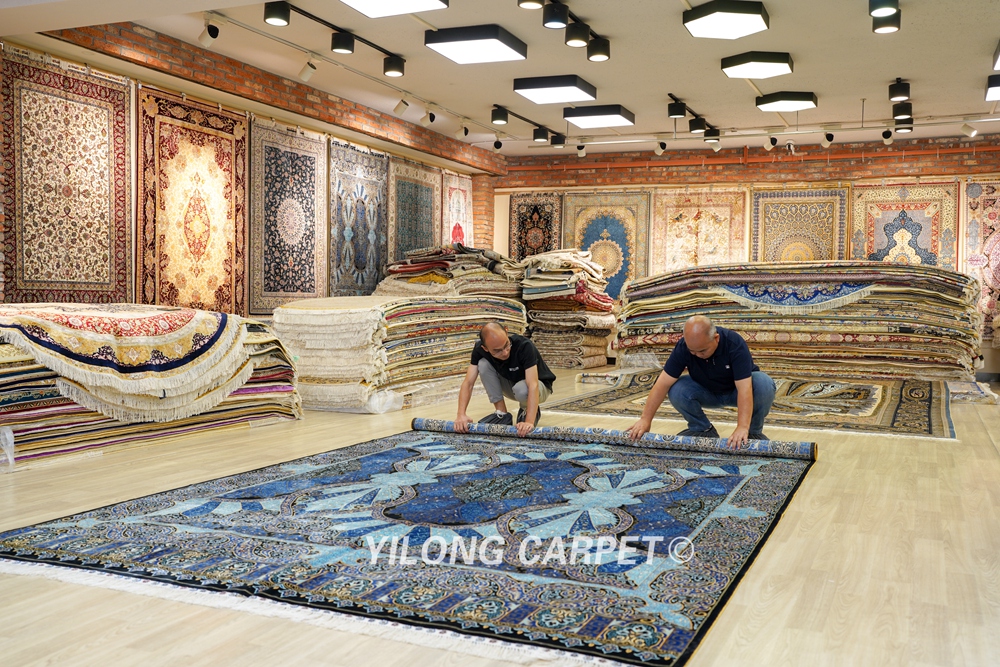 Of course, we must track customer feedback. After sending the carpets to customers, the signing of the shipping should be tracked. Make sure the carpets arrive quickly in the hands of customers. When customers receive the carpet, we need to ask customers if they are satisfied with the carpet. If there are any unsatisfactory places, we need to adjust and improve them in time to increase customer satisfaction.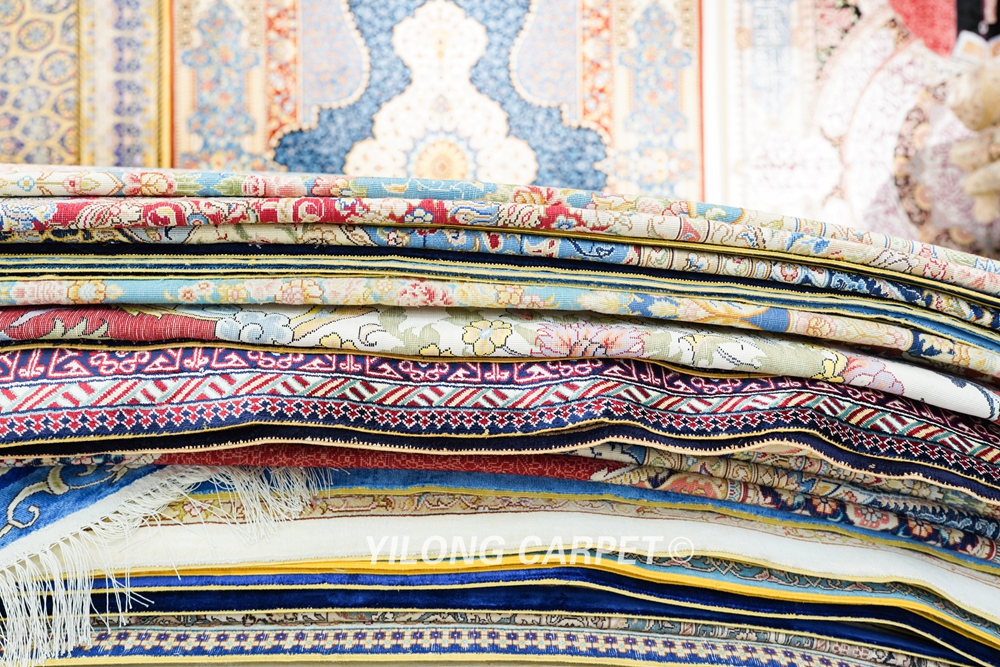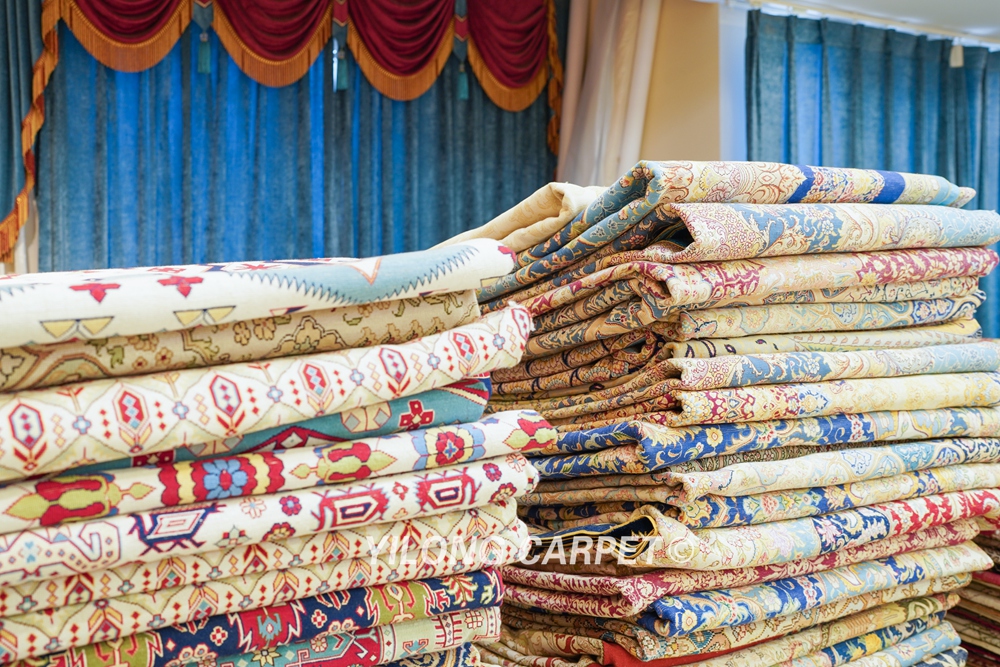 In short, finding a carpet for customers every day requires patience, a detailed service attitude, and professional skills. By understanding customers' needs and providing high-quality services, we can create a better procurement experience for customers, while enhancing the brand image of the artisan carpet.
All clients, carpet store retailers, or interior designers are welcome to contact us. With thousands of designs and rich colors, we're sure you'll find the perfect rug here! We also accept custom order services, if you have any special orders, please feel free to contact us to discuss details.