On July 26, the 25th China International Floor Materials and Pavement Technology Exhibition (DOMOTEX asia/CHINAFLOOR) was held as scheduled at the Shanghai National Convention and Exhibition Center. The three-day annual grand ceremony gathered many excellent domestic and foreign flooring materials brands and brought together 2,500+ well-known enterprises from the upstream and downstream of the entire industrial chain of the flooring materials industry to jointly create a revitalized and vibrant industry event.
As the first-floor materials industry event after the epidemic, this exhibition ushered in the return of exhibitors and tourists from home and abroad who had been away for 3 years. On the first day on the 26th, the exhibition site was crowded. Exhibitors and tourists of different skin colors from all over the world came here with unprecedented enthusiasm and cherished the opportunity for face-to-face communication and negotiation.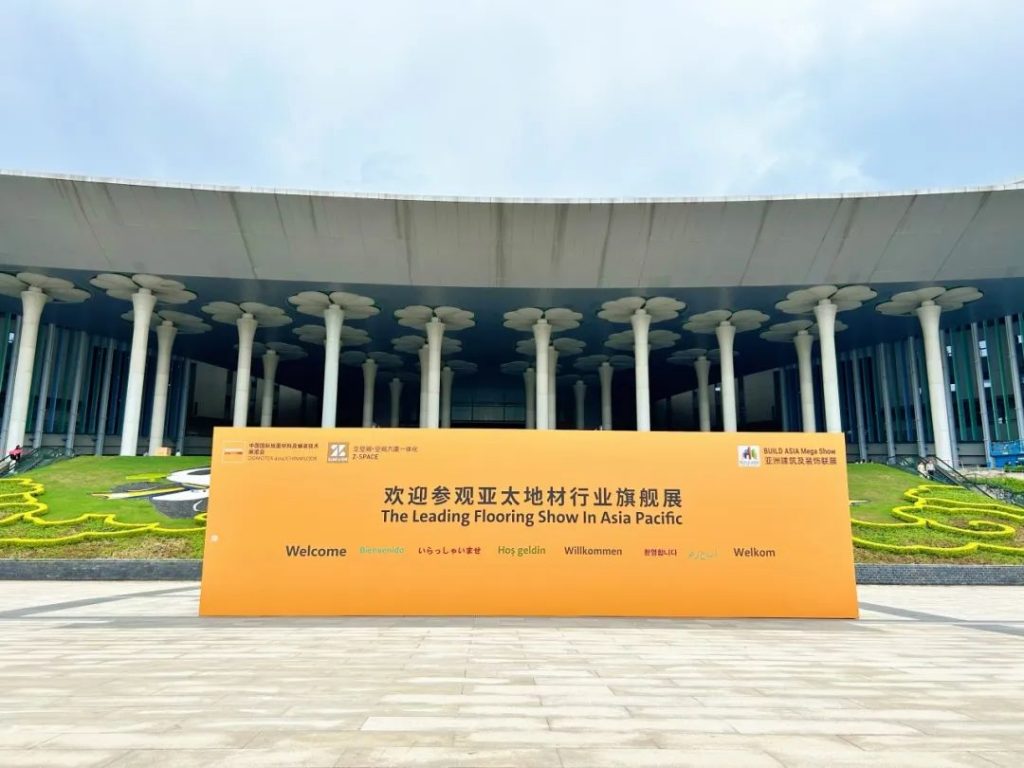 At this exhibition, Yilong's handmade carpet booth is located in Hall 5 (booth number: 5.1B05), with its consistent and minimalist open booth design and gorgeous and dazzling oversized Persian-style handmade silk carpets attracting countless eyes.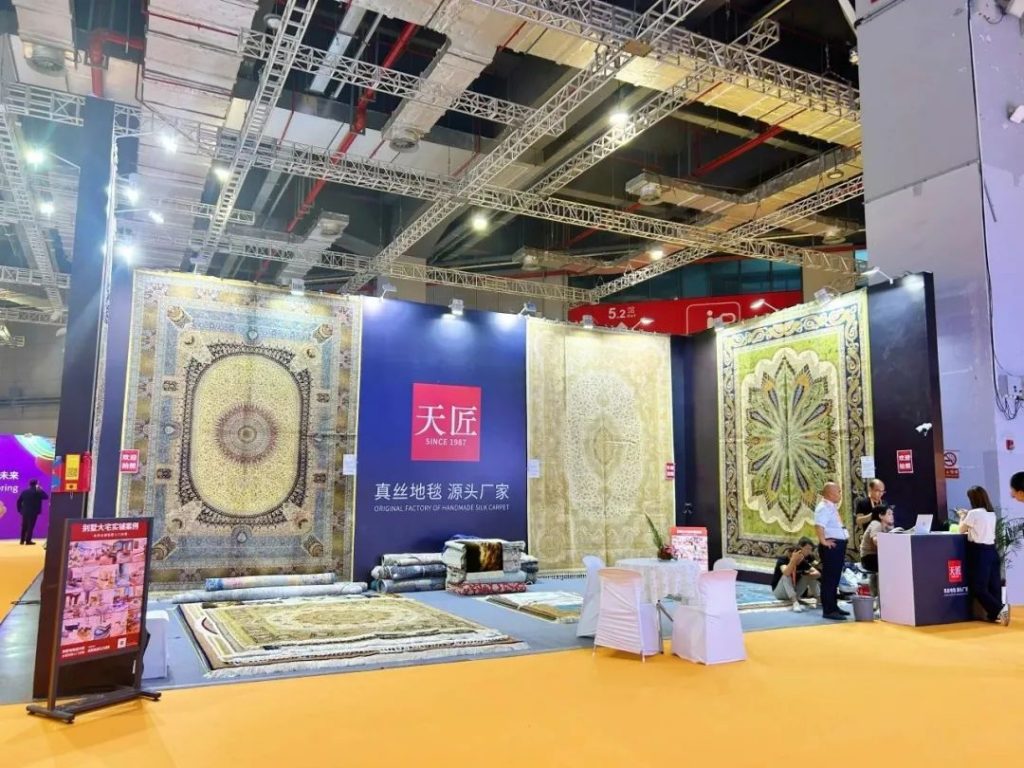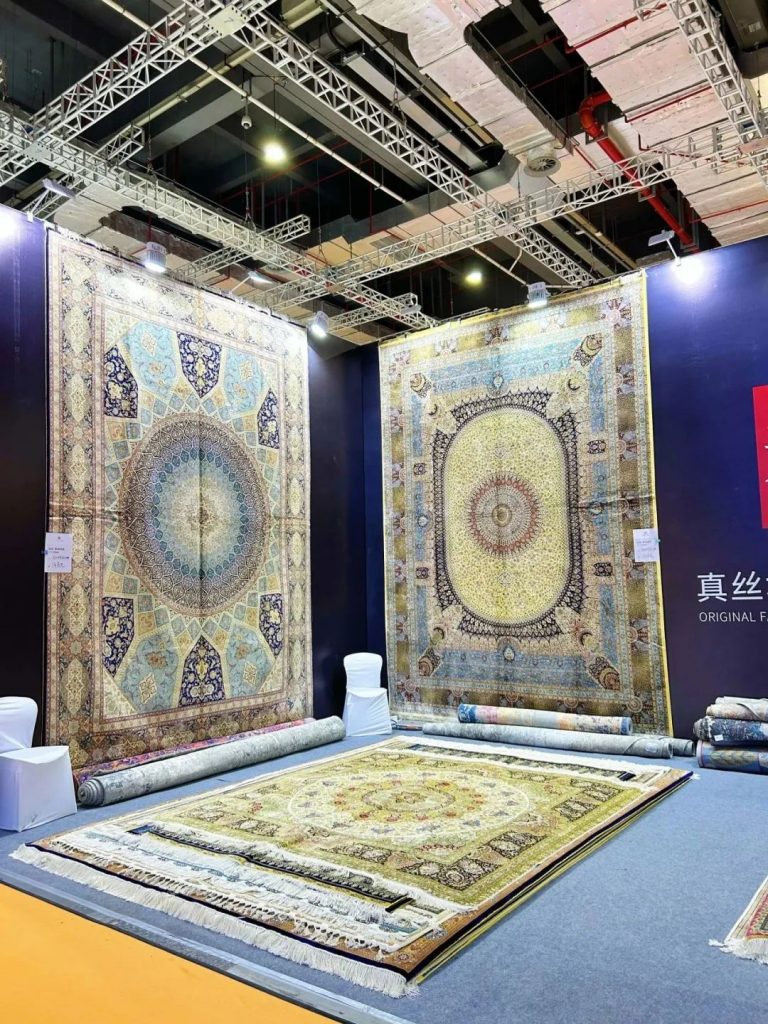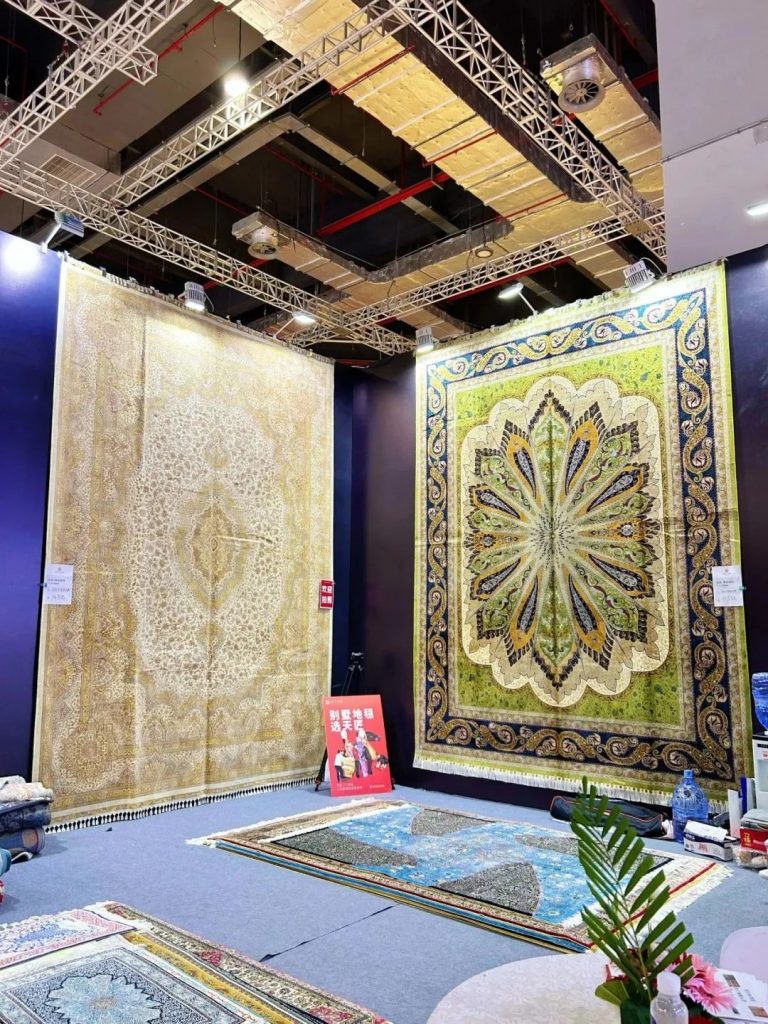 Craftsmanship, perfect quality
Yilong brought a variety of exquisite handmade silk carpets that sell well in Europe and the United States and are popular in the Middle East. Each of them is made of real silk. In particular, the Persian series, which is famous for its gorgeousness, presents the details of art in ever-changing ways. The fineness of the pattern is like a meticulous painting. Whether it is craftsmanship, material, or design, it has a unique "high-end sense", showing the beauty of classical elegance.
Although the scene was full of people, every visitor who passed the booth of Yilong was attracted by these purely hand-woven ground artworks shining with a silky texture and stopped to take a group photo. In order to satisfy everyone's desire to check in, Yilong specially posted an eye-catching "Welcome to take pictures" card, encouraging everyone to take photos and share, which shows the great pattern.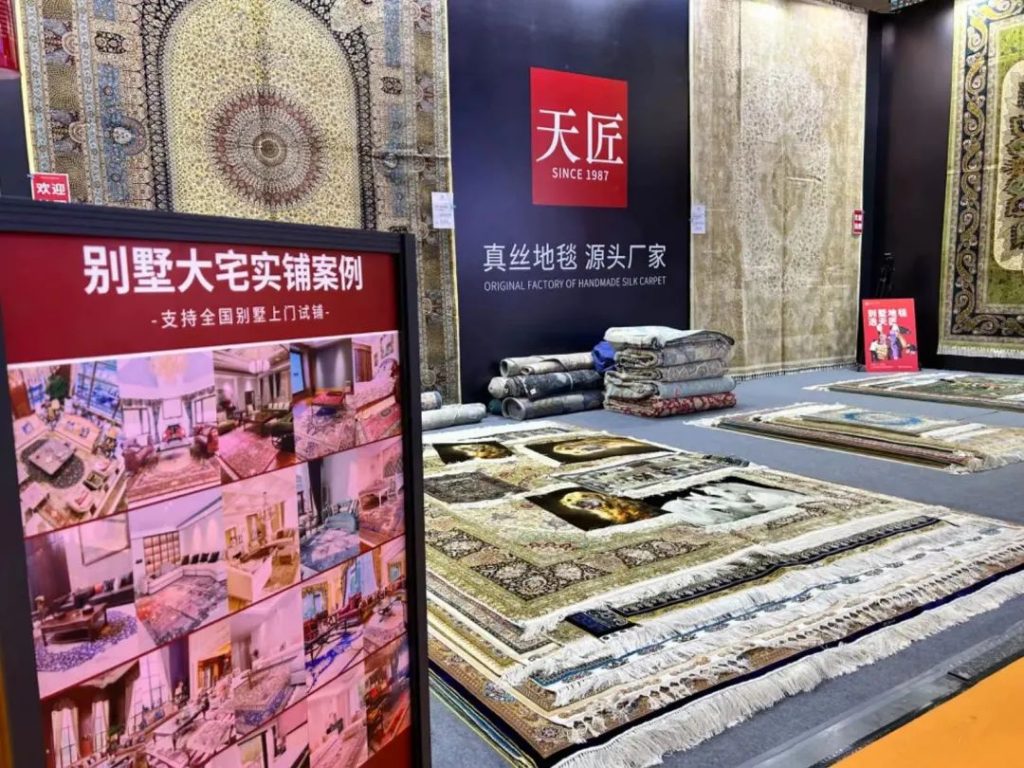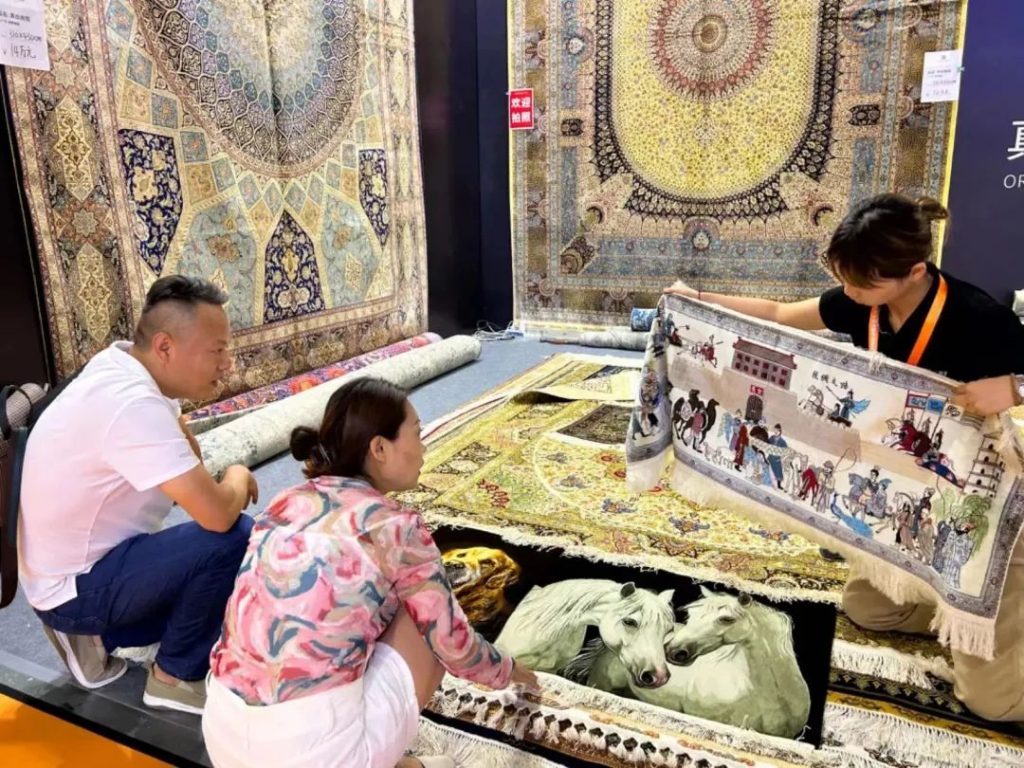 On the first day of the exhibition
With the surge of people, waves of tourists stepped into the booth of Yilong one after another, admiring these ground artworks that are rarely seen on weekdays. Although the carpet industry is now dominated by machine-woven carpets, and the proportion of hand-knotted carpets is less than 1%, we still met many customers who came to find real handmade carpets. Many customers stepped into the Yilong booth and the first sentence was: "Is it machine-woven or handmade?" When they learned that it was a hand-knotted carpet, they all said in unison: "Finally found, now the real handmade carpet It's getting less and less, and that's the real good thing."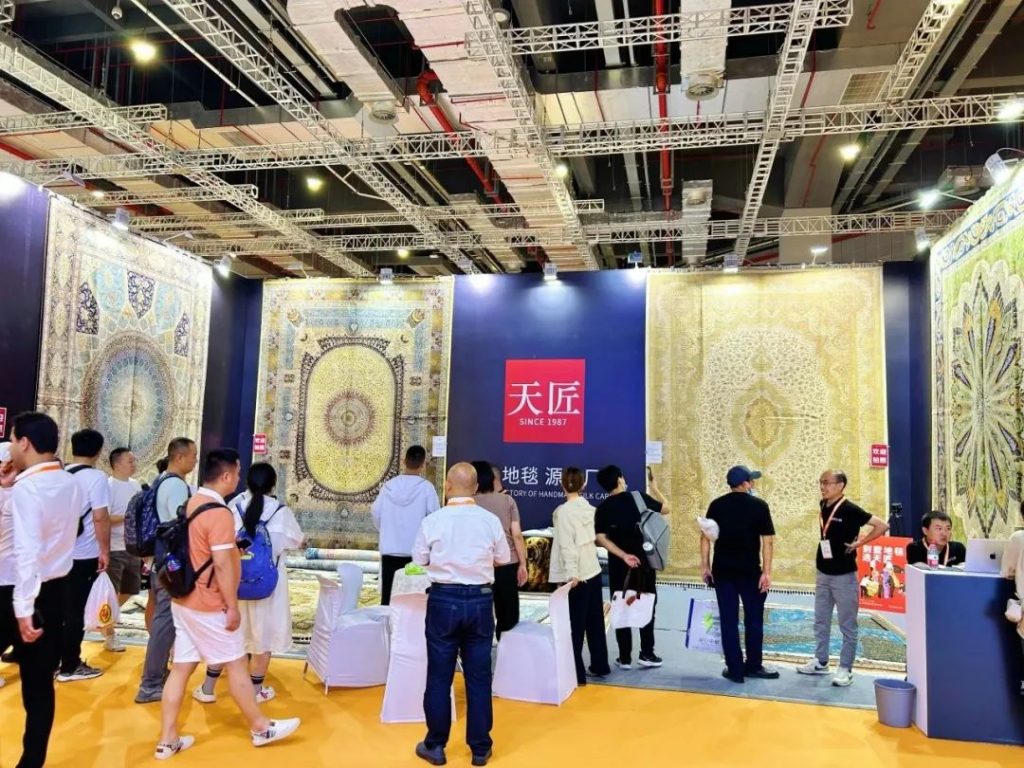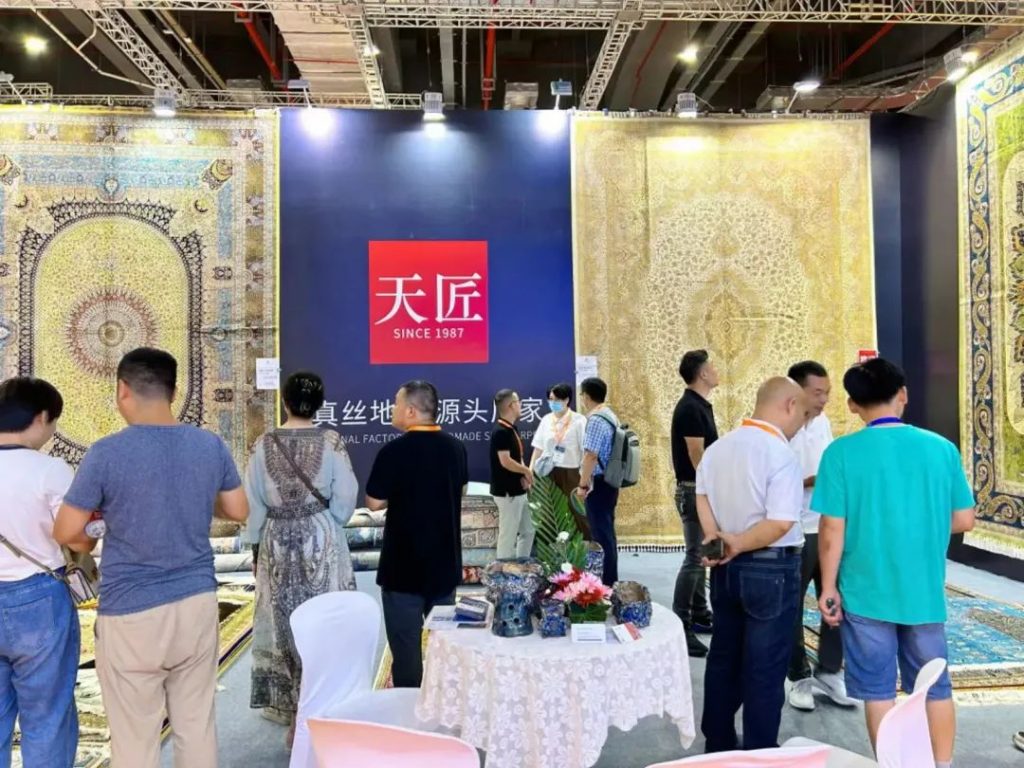 In addition to hand-weaving, another impression Yilong left on the visitors is that it is "expensive". Many tourists saw several large-size hand-made silk carpets hanging on our wall with a price tag, and one by one they leaked unbelievable expressions, but when they learned that each of these carpets needs to consume tons of silk, and it will take 3-4 workers to weave for several years to complete, without using any machines and without any glue-formaldehyde chemical materials, using dozens of When it does not rot every year and can be passed down from generation to generation, everyone is amazed by it, and they all praise Yilong's handmade carpets.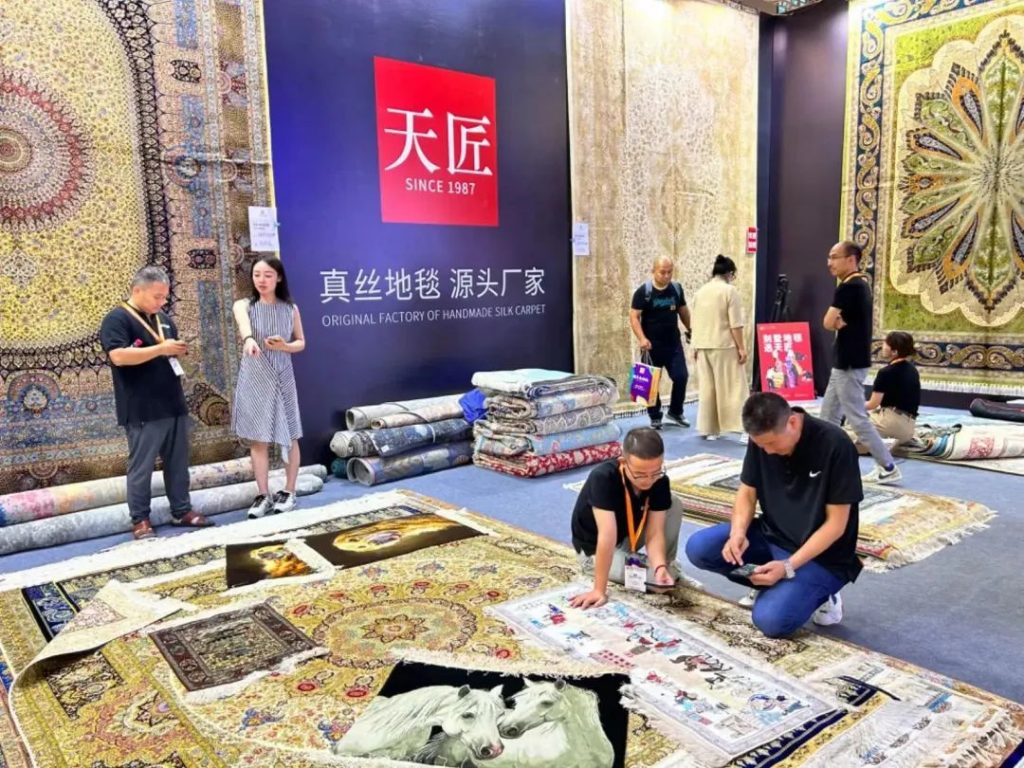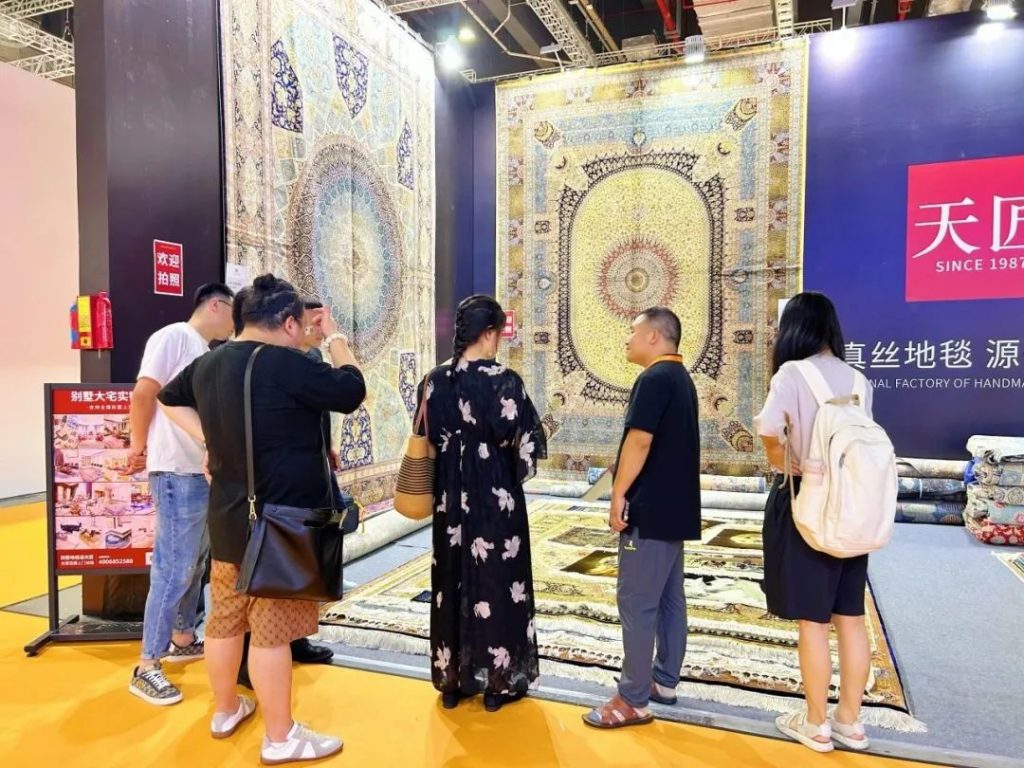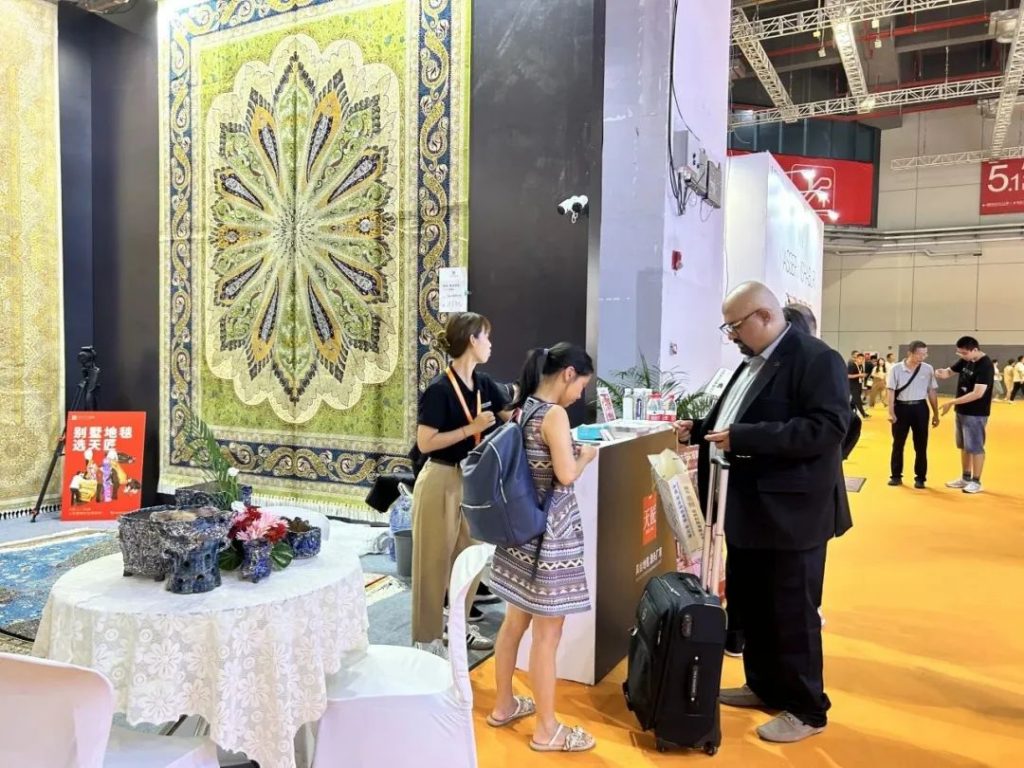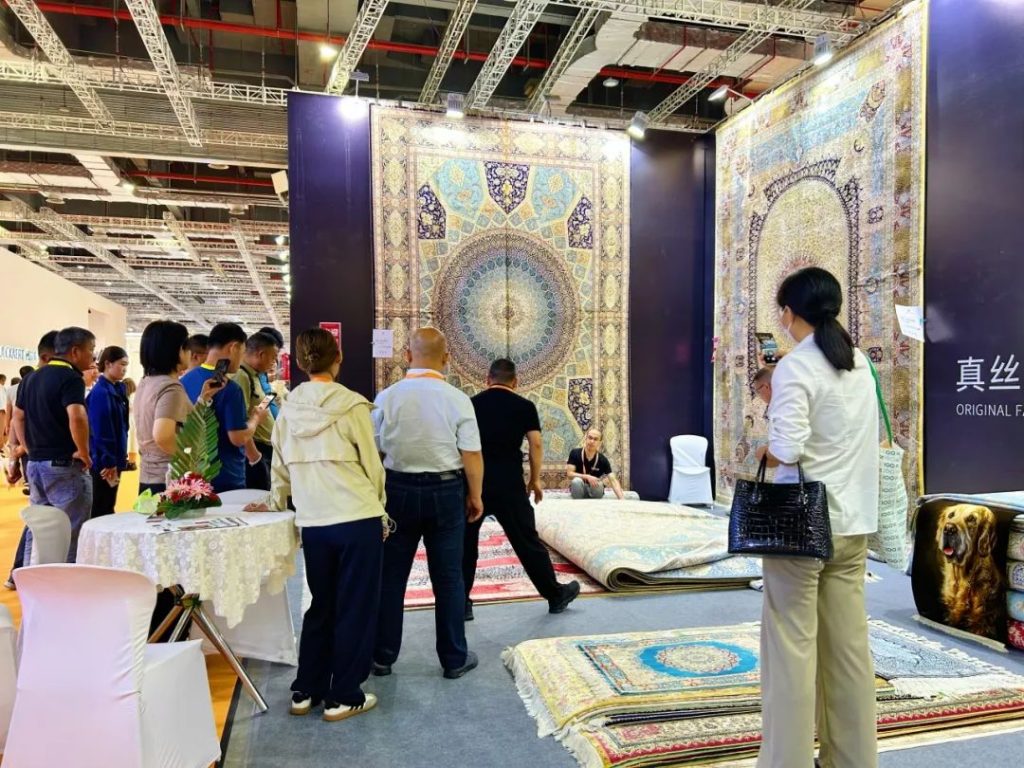 As a pioneer in the Chinese handmade carpet industry, each of the various styles of handmade silk carpets exhibited by Yilong in this floor materials exhibition has a strong artistic heritage, superior quality, and its own eye-catching aura, allowing the audience to appreciate the excellent Chinese handcrafts. The ingenuity and quality of silk carpets have received rave reviews.
It can be said that "it is better to see once than to hear a hundred times, and to experience it on the spot is not as good as to see a hundred times".