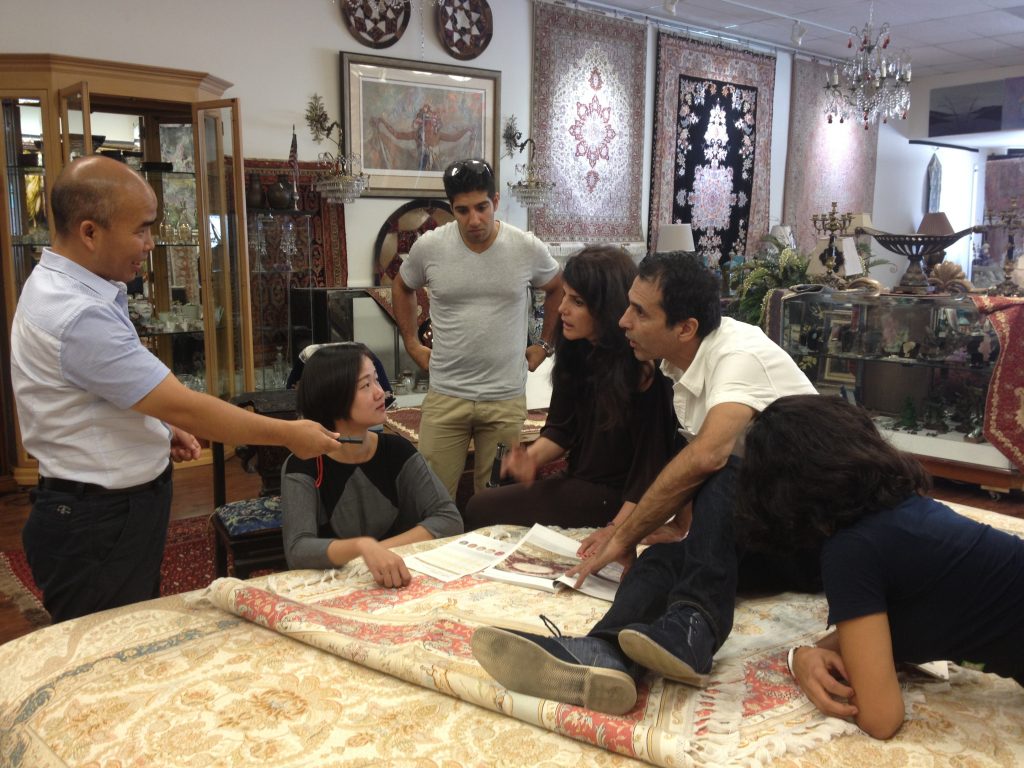 Yilong Carpet Factory makes the finest hand-knotted silk rug, wool/silk mixed rug in the world.
Our quality exceeds Iran carpet much and our price is just much lower than Iran carpet.
So, many Oriental rug store owners start to abandon Iran carpets and buy silk carpets from Yilong Carpet factory directly.
This is a carpet store in America. Do you know which carpet is made by the Yilong carpet factory?