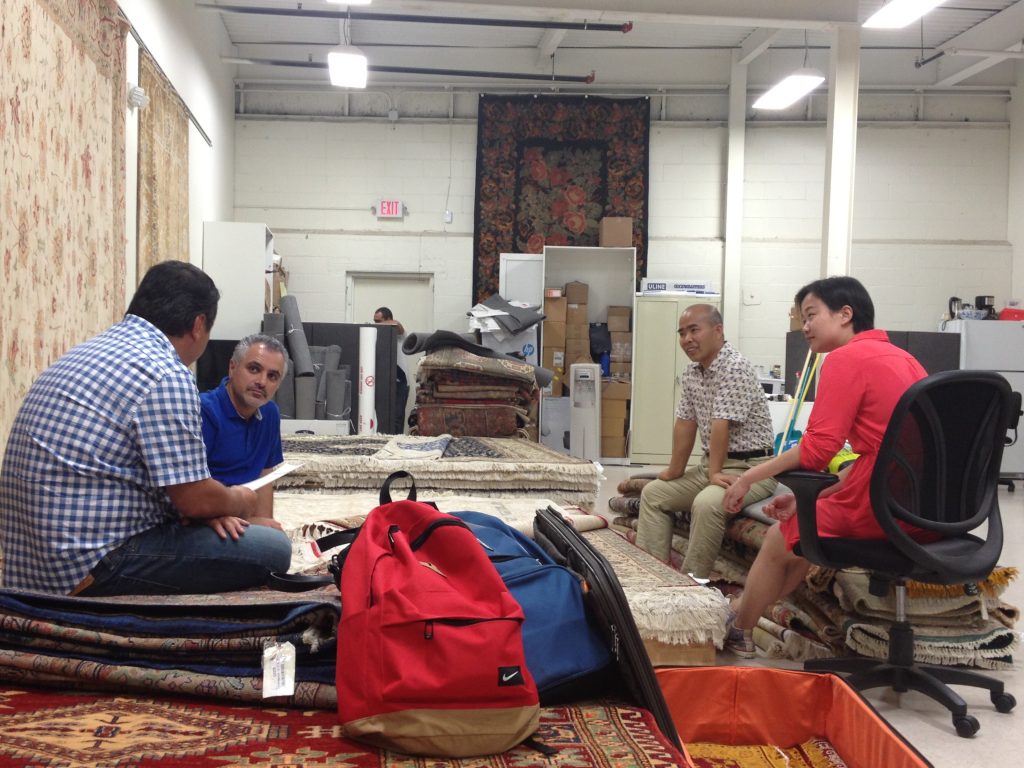 In August 2015, Yilong's sales team made a working visit to America.
During the visit, Yilong's director Mr. Han has communicated with many Oriental rug wholesalers in America. For some of them, it's the first time to know and see such high-quality hand-made silk carpets from China. They had thought all the silk carpet is from Iran, Turkey before. They never thought the silk carpets in Iran and Turkey market are originally from China!
If they cooperate with Chinese factories directly, they can get more competitive prices and the best service. Several big wholesalers decided to cooperate with Yilong carpet on the spot.
Our visit achieved considerable great success.
Yilongcarpet wants to sell 500,000sqft fine silk carpet in America per year. Welcome more big wholesalers in America to cooperate with us.
E-mail: [email protected] Cell: +86 136 0398 9028