Are you tired of having to replace your carpet every once in a while? If so, then you should consider purchasing a handmade wool rug. Handmade wool carpets have a long service life, are not easy to wear and tear, and are not easy to be crushed. They also have multiple functions such as environmental protection, flame retardant, anti-slip and noise reduction, and can fill the whole home with a warm and beautiful atmosphere. Below is a selection of 7 handmade wool carpets with both quality and appearance, come and see which one is your favorite!
NO. 1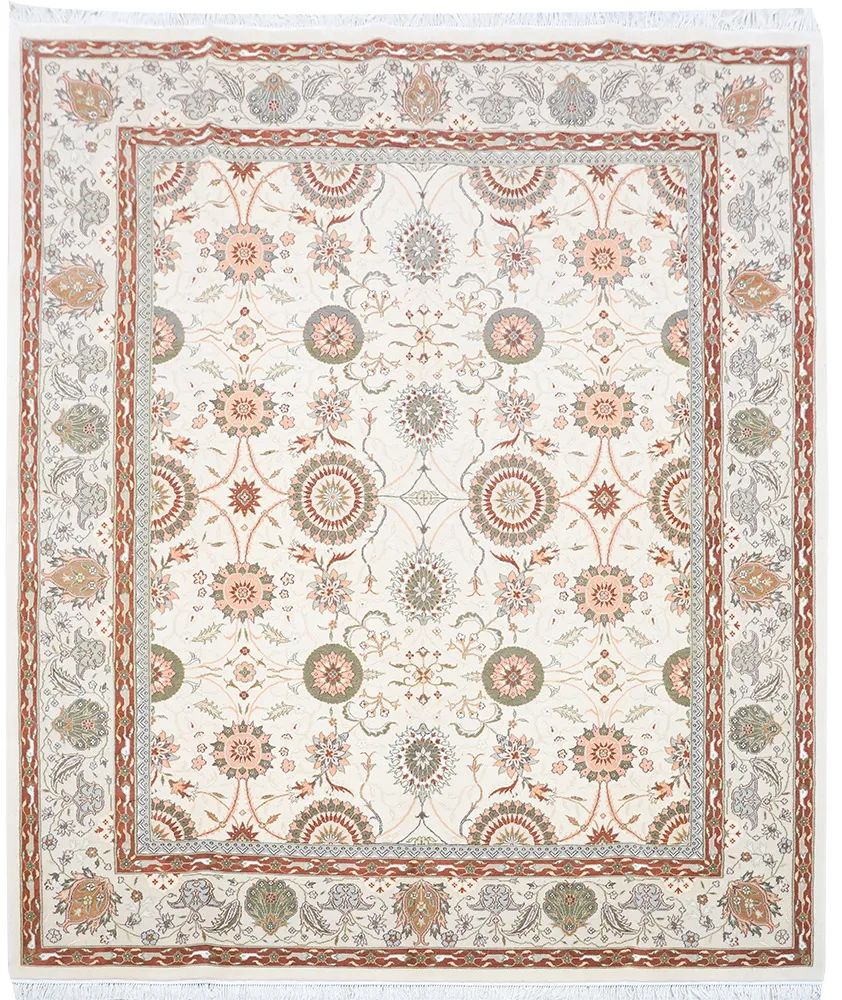 This is a Persian style handmade wool carpet with a beige base. Compared with the denseness of conventional Persian patterns, this pattern is relatively simple and refreshing. Whether it is matched with modern or retro styles, it can add a touch of warmth and style to the space.
Wool rugs are hand-knotted and very durable. Because the wool fiber has a helical structure, it is strong in pressure and wear-resistant. Even if it is laid in an area with a lot of traffic, there is no need to worry about wear and tear.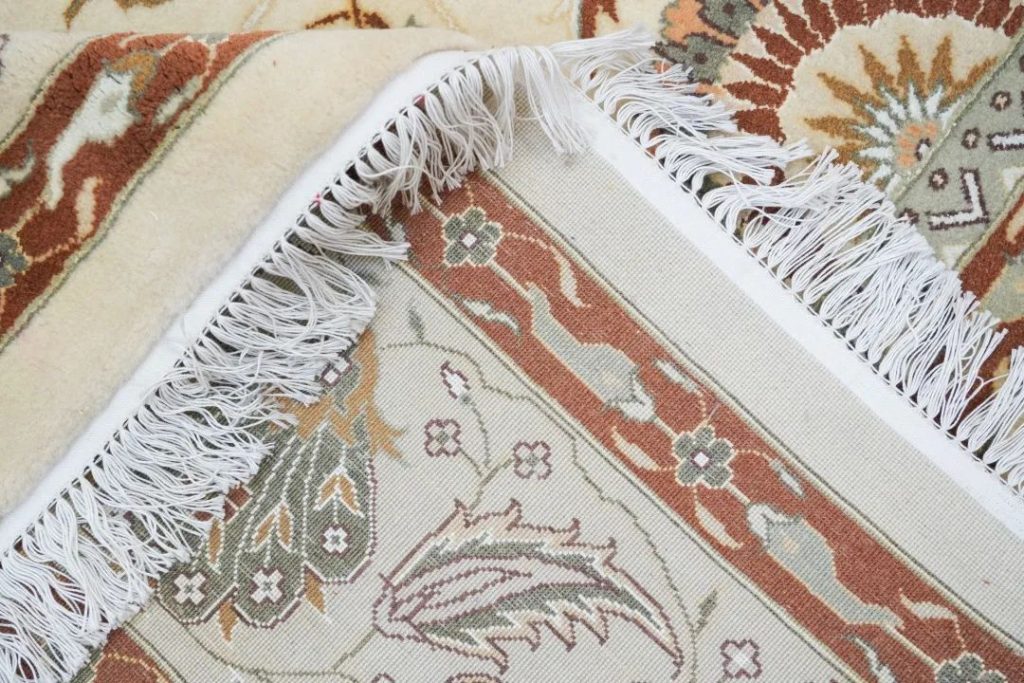 NO. 2
Perhaps many rugs using synthetic materials will fade over time, but handmade wool rugs are an exception. Wool fiber has good hygroscopicity, and can be fully integrated with dyes during dyeing, and the color is firm and bright.
Handmade wool rugs are not easy to fade, let alone yellow. Even after a long time of use, they can still be restored as new after a simple cleaning. If you are looking for a rug that can accompany you for a long time, then we recommend wool as the first material.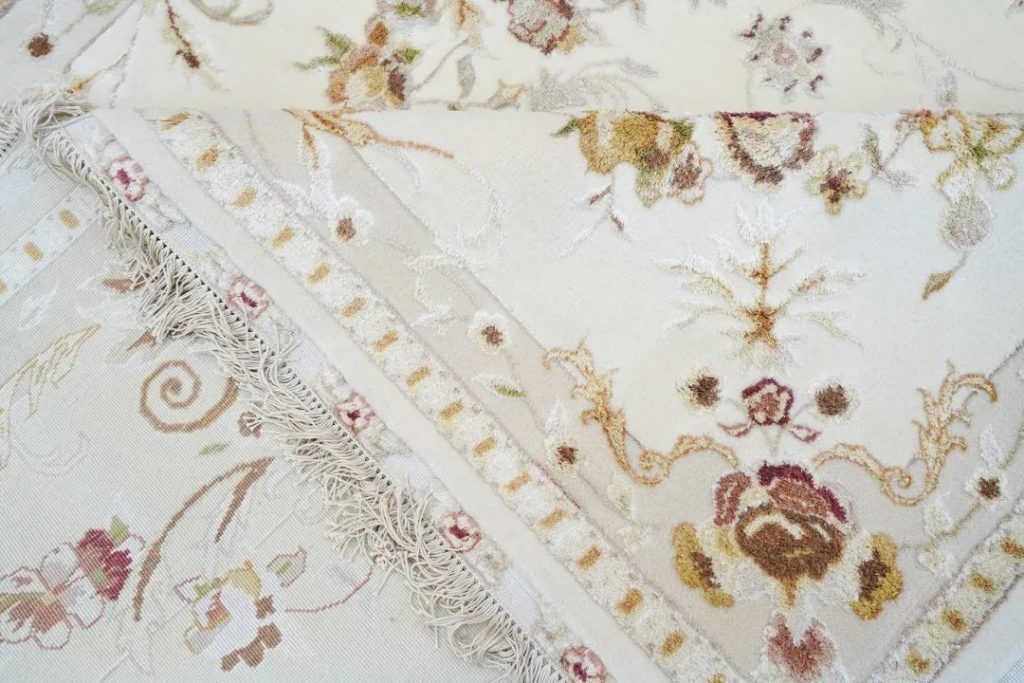 NO. 3
This rug has a traditional Chinese design, and the highlight is the eight phoenixes flying around the central pattern, so we named this rug "You Feng Lai Yi".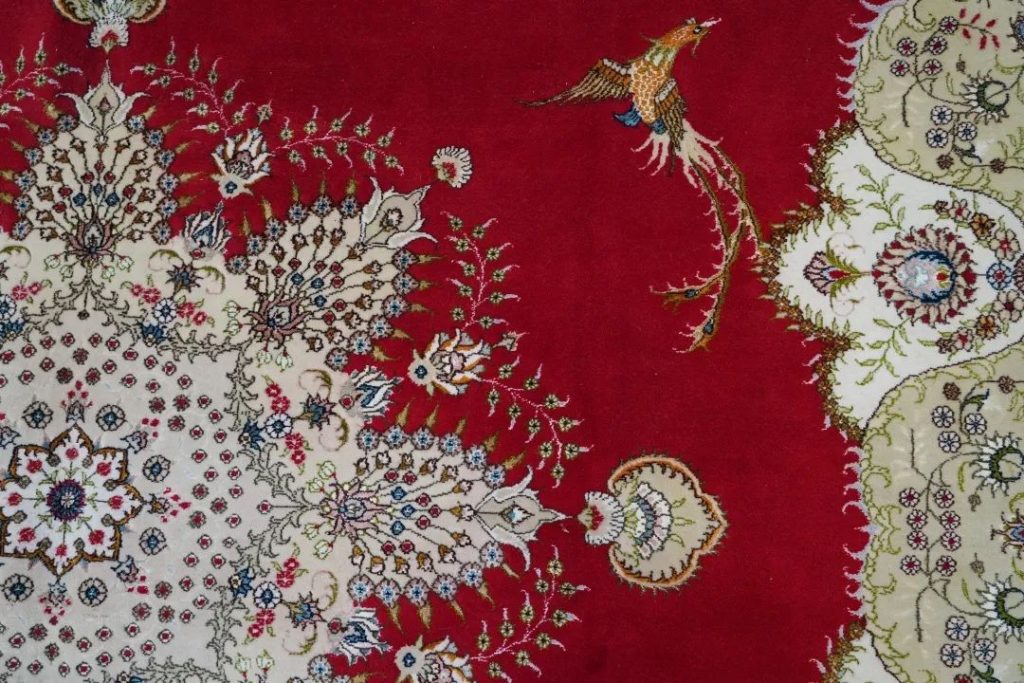 If the home is decorated in Chinese style or uses mahogany furniture, matching this bright red carpet can not only dilute the heavy feeling brought by dark furniture, but also add a simple and elegant feeling.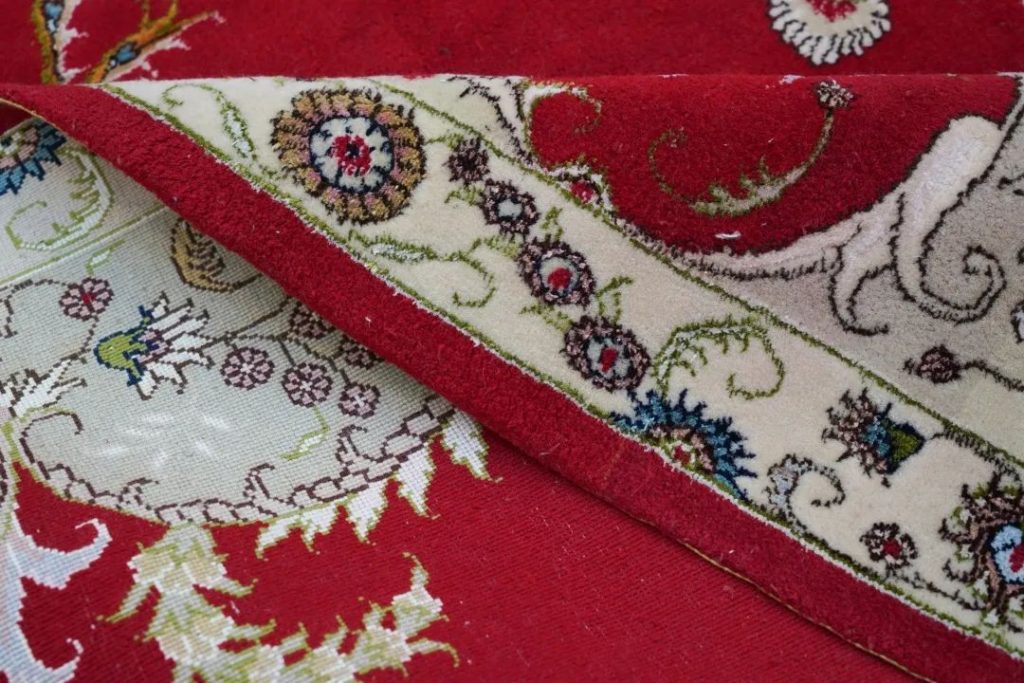 NO. 4
This one is the same as the previous pattern, but the color is changed to a more restrained wine red, and the overall appearance will look more low-key and heavy. If the sofa at home is white, matching it with this wine red carpet can stabilize the whole tone of the room and make the home look more atmospheric and stable.
Wool rugs are thicker than silk, so they retain heat better and prevent heat from being lost. Some people think that wool is thick and only suitable for winter use, but handmade wool carpets from Yilong are about 1cm thick, which is moderate in thickness and can be used all year round. And it's soft and fluffy, and it feels very comfortable both on the feet and in the hand.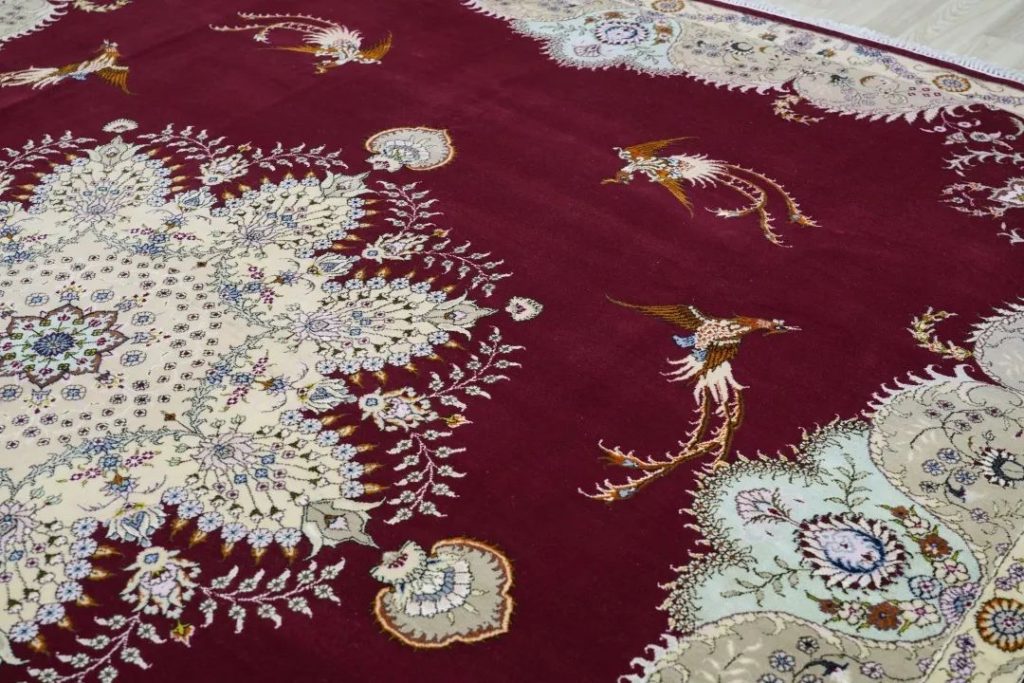 NO.5
This carpet is also a Chinese classical pattern, with beige as the base and wine red as the border, and the color scheme is graceful and majestic. The four corners and the center of the carpet are painted with a majestic Chinese dragon, and the edges of the carpet are embellished with "Shou, Fu" patterns and decorated with swastika patterns.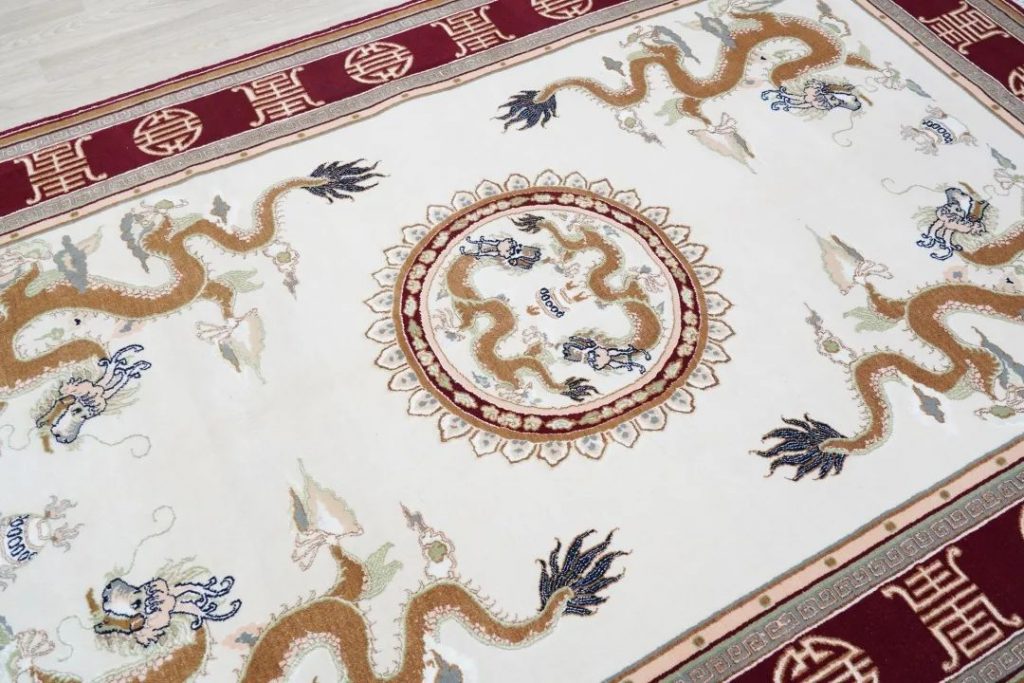 The Wanzi pattern means "a collection of auspiciousness" in Sanskrit. Buddhism believes that it is the auspicious appearance on Sakyamuni's chest, which means auspiciousness, blessings and longevity. If there are elderly people in the family, it is very suitable to lay this beautiful carpet.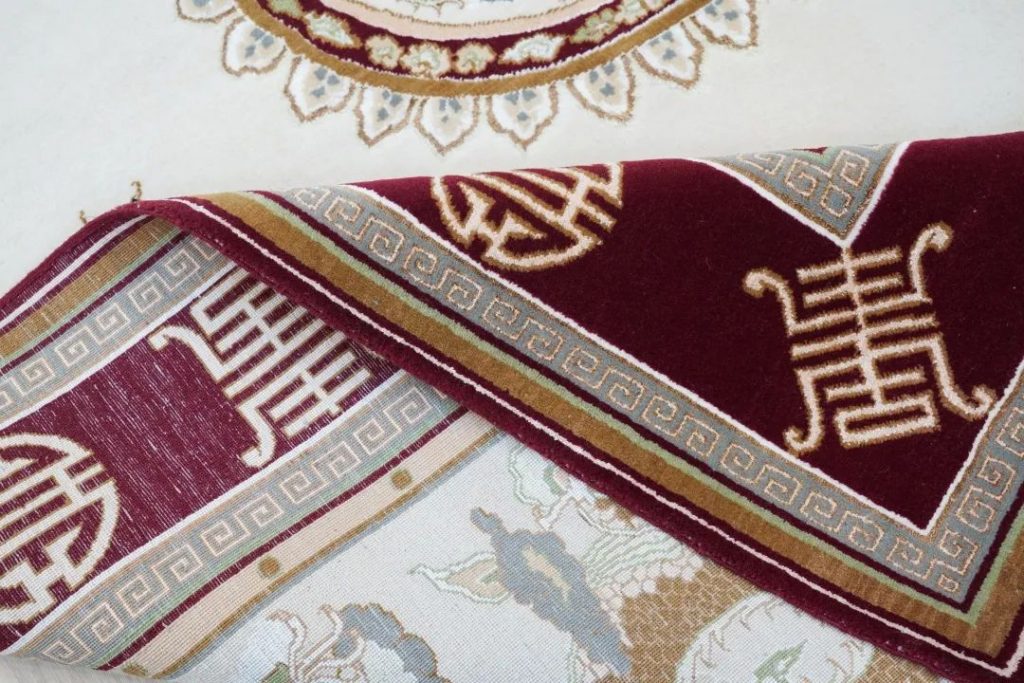 NO. 6
This carpet is the classic "Tree of Life" pattern in Persian design, and the color is very representative: the middle is dark blue, and the border is reddish brown. These two colors are very similar to the colors of spices that were sold on the ancient Silk Road. Don't have a retro taste when paired together.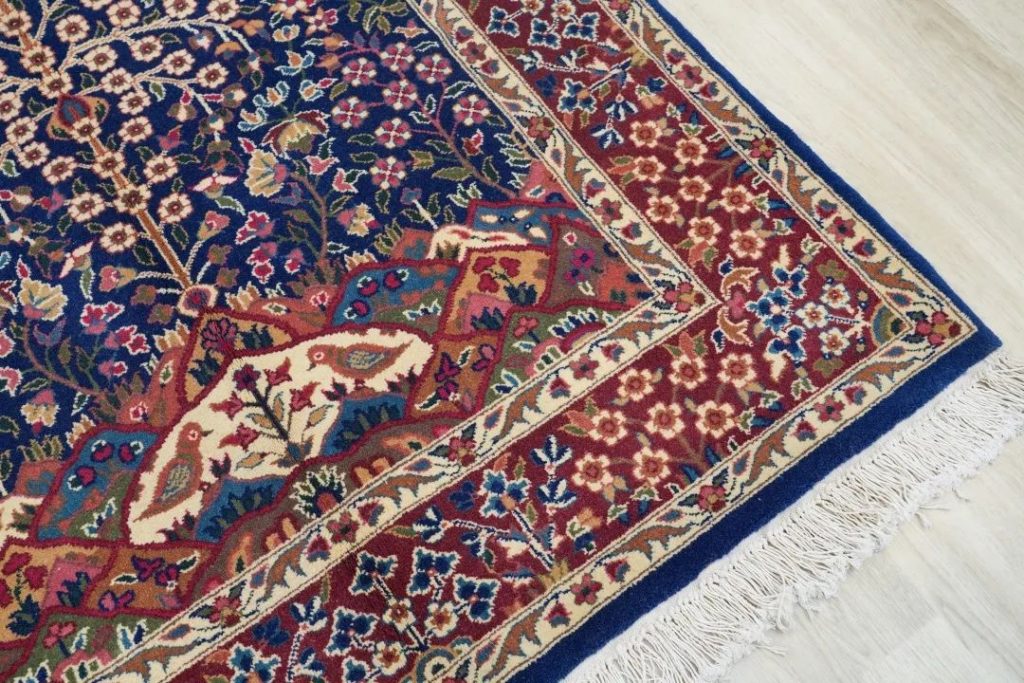 The tree of life pattern is one of the oldest Persian designs, and it can be found in almost all handmade carpets produced in various regions of the world. The tree of life pattern usually symbolizes the axis of the universe in Persian civilization. They connect the sky, the earth and the underworld, implying vigorous vitality.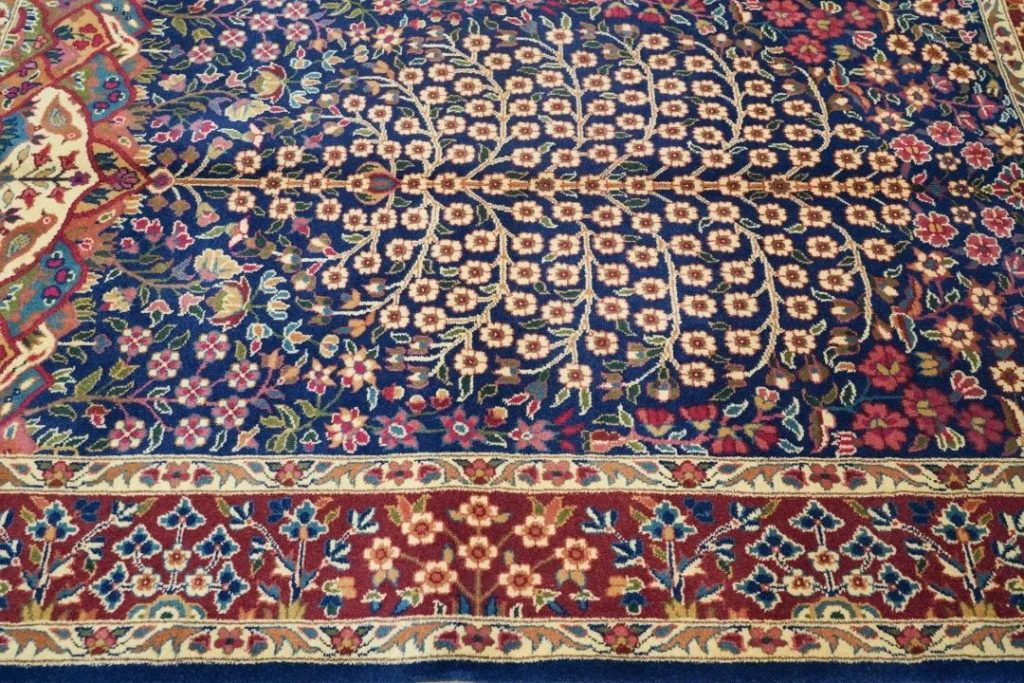 NO. 7
This handmade wool rug with a Persian pattern is nearly square in shape with a hexagonal medallion in the center, a typical Persian Abad design. The overall color scheme is wine red + off-white, which has a calm and elegant style. If the home decoration is more formal, you can try this carpet.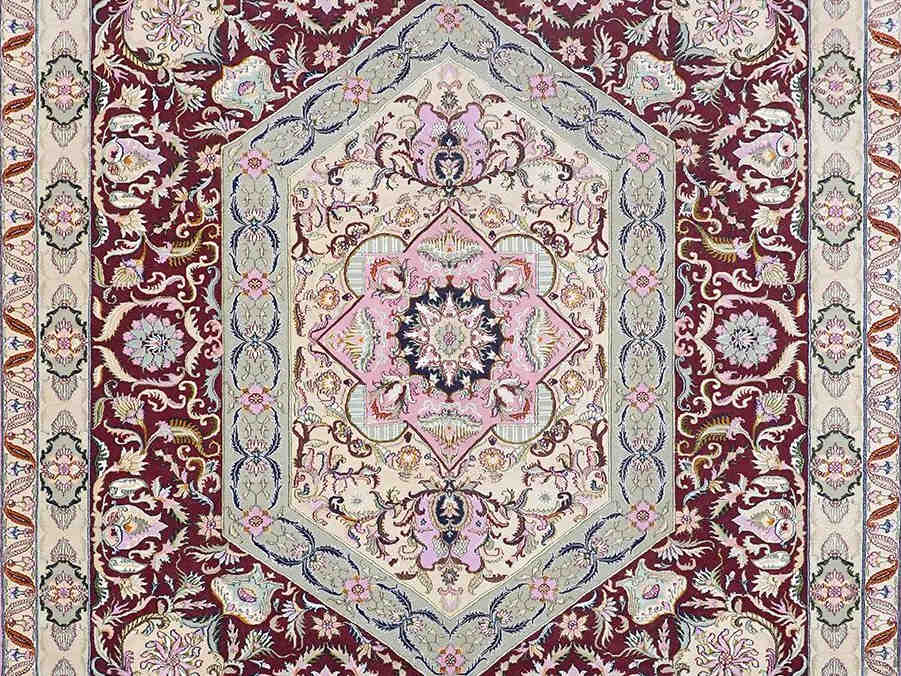 In addition, one of the great advantages of handmade wool carpets is that they are not easy to hide dirt and easy to take care of, because the wool contains a lanolin coating that prevents dirt from damaging the carpet fibers, making it easier to keep the carpet clean and easy to clean.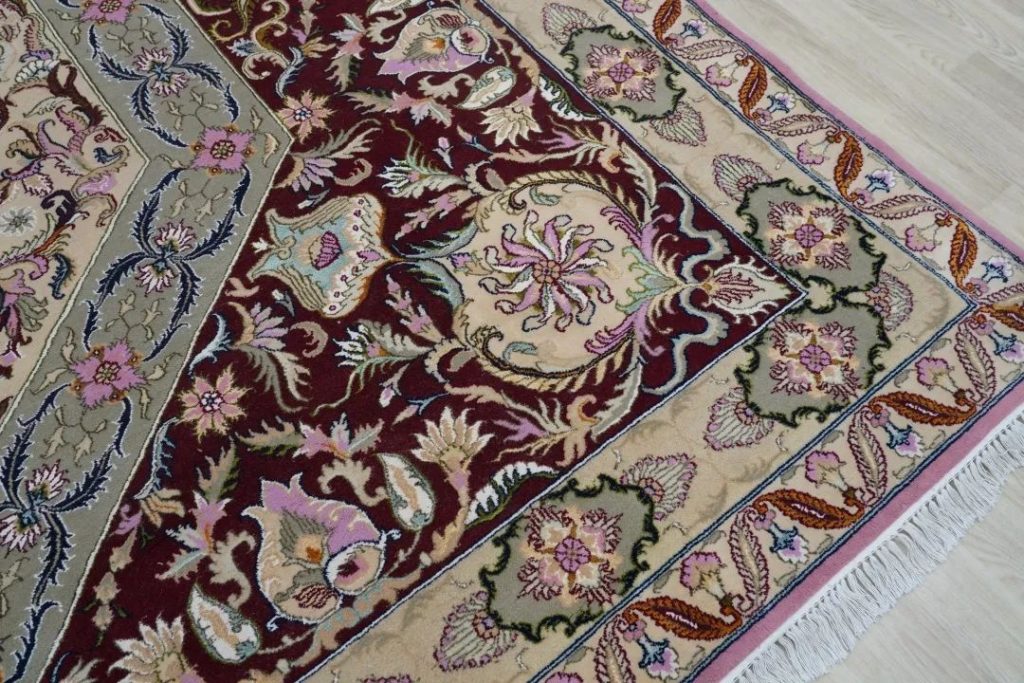 In addition to the above advantages, handmade wool carpets also perform well in terms of safety, comfort, dehumidification and noise reduction! At present, handmade wool carpet from Yilong pattern styles cover modern abstract style, Persian retro style, Chinese national style, etc., which can basically meet most of the decoration styles on the market. Interested parties are welcome to inquire!