Today we are going to pack 116 pieces of handmade silk carpets and send them to Istanbul, the romantic capital of Turkey.
Turkey is a Mediterranean country in Europe and Asia at the same time. It has a famous Mediterranean style and a unique natural landscape. Its geographical location is just between Eurasia and Europe. Europeans think it has the mystery of the East, but Asians are satisfied. Therefore, Turkey has always been a tourist hotspot, occupying one of the top ten must-see countries in the world for many years.
Especially the famous local hot air balloon city - Cappadocia, where tourists can see hot air balloons floating in the sky, the scene is romantic and spectacular. In addition to the unique local customs, you can also see a variety of handmade carpets from all over the world, including Yilong's silk carpets.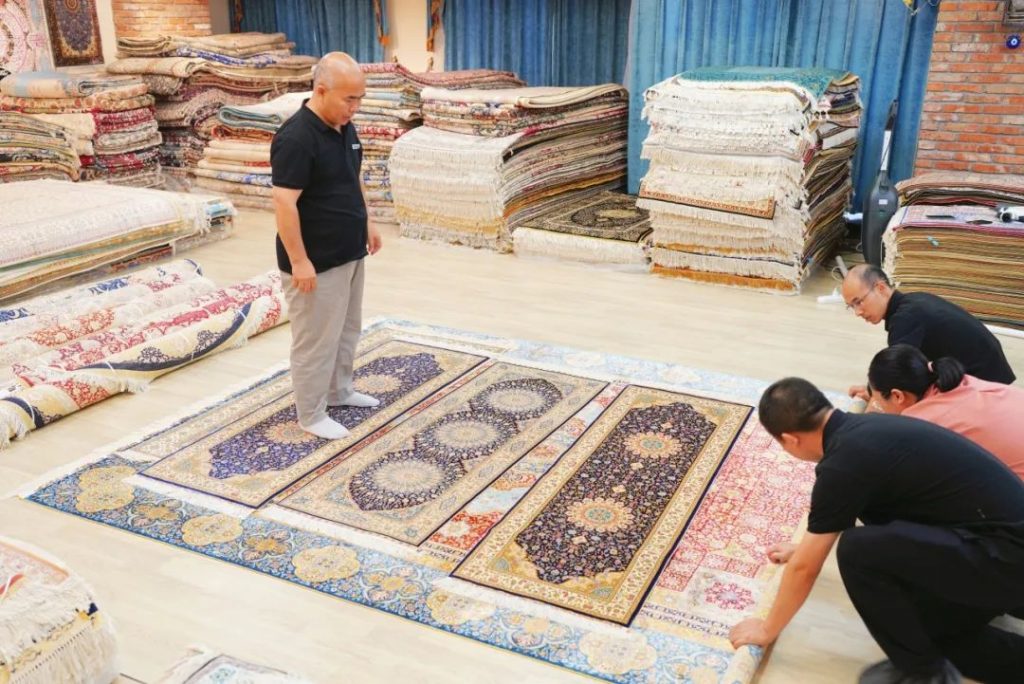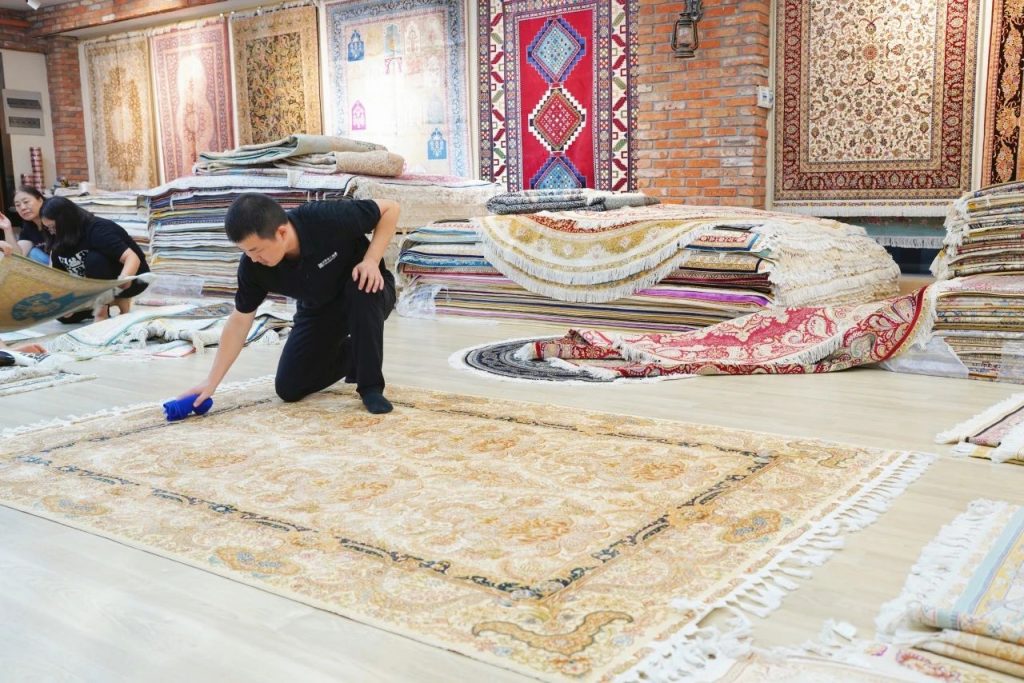 But what everyone does not know is that when these silk carpets made in China arrive in Turkey, most of their buyers are Asians, especially Chinese and Japanese tourists.
Due to the unique luster and delicate texture of silk carpets, it is very brilliant with classical decoration. Therefore, many Chinese villa owners will call for handmade silk carpets after the house decoration is completed.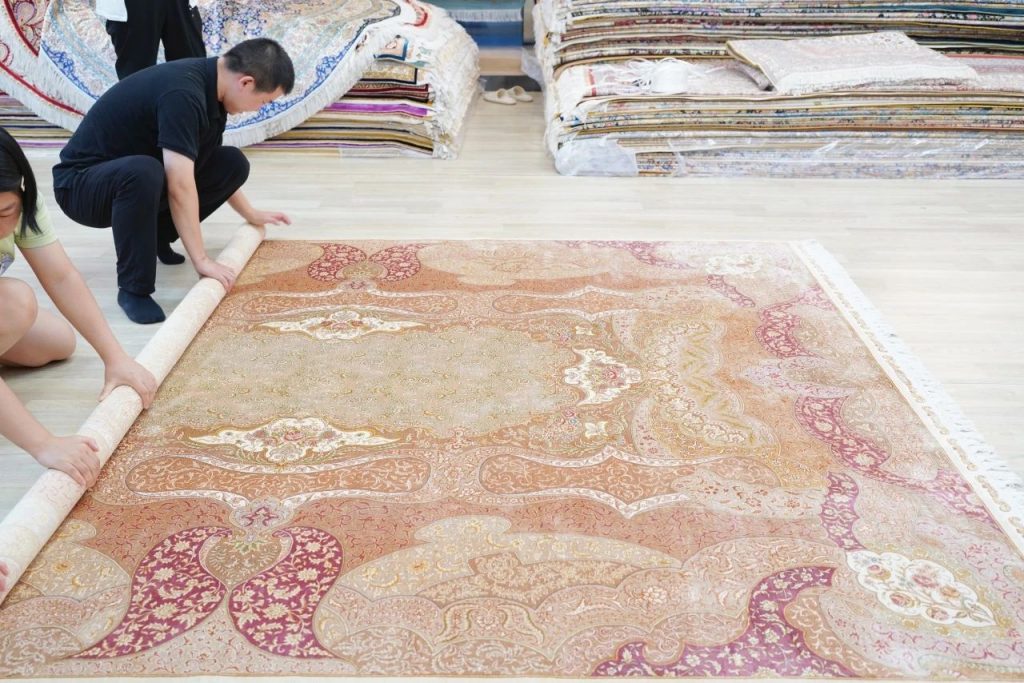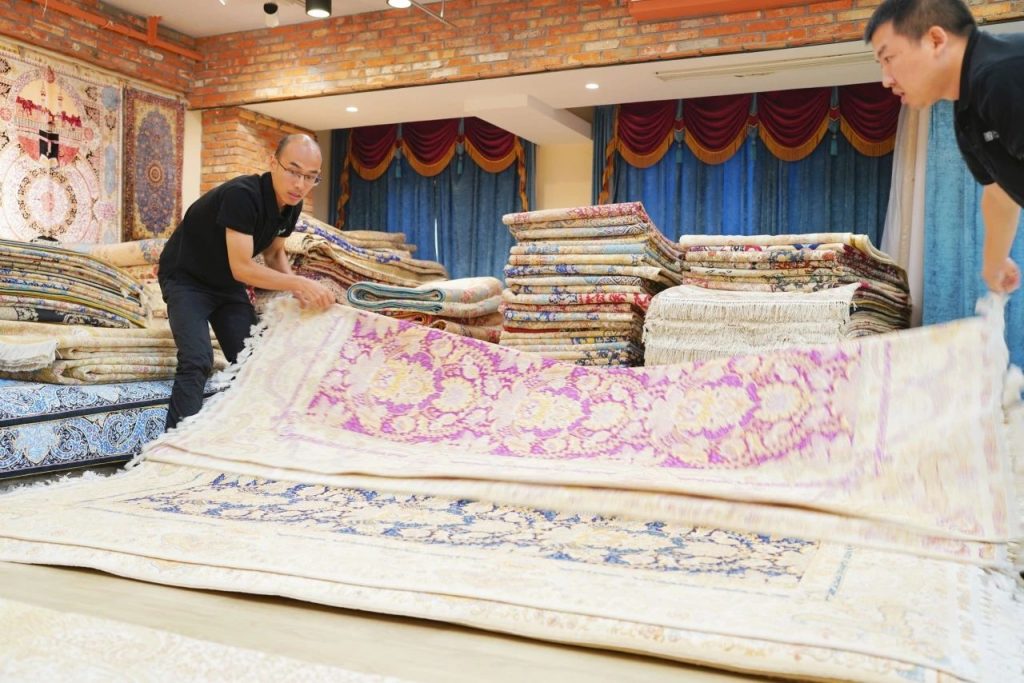 Although Japan has a small land area, the demand for handmade silk carpets has remained unabated for decades. Especially 20 or 30 years ago, Japanese customers bought handmade carpets starting at a few hundred pieces, and their purchasing power was not inferior to that of Europe and the United States. Although the consumption power has declined due to economic stagnation in recent years, the overall demand is still very strong.
Here I have to mention one more thing. The demand for silk carpets in countries with different living environments is also very different: China has a vast territory, and the people's houses are generally large in size. The silk carpets are often laid in villas or large flats with an area of ​​more than 300 square meters. Therefore, Chinese customers sizes they buy are relatively large, mostly larger than 244cm x 305cm; Japan's land is small, and the houses of the people are generally small, so they mostly buy small and medium-sized silk carpets of about 91cm x 152cm, 76cm x 122cm, and 61cm x 91cm.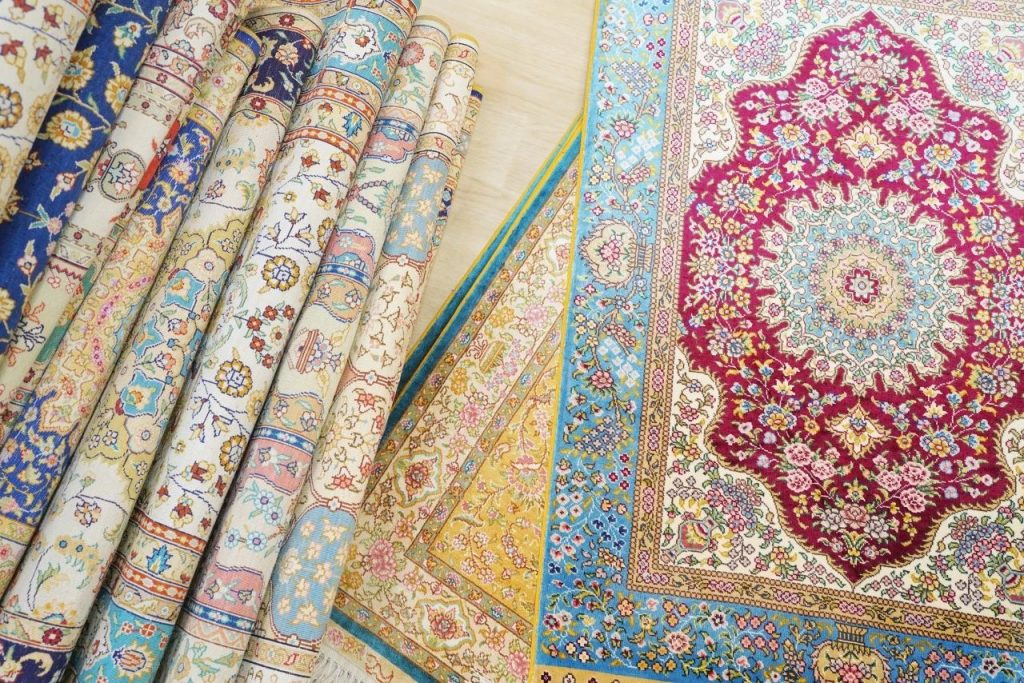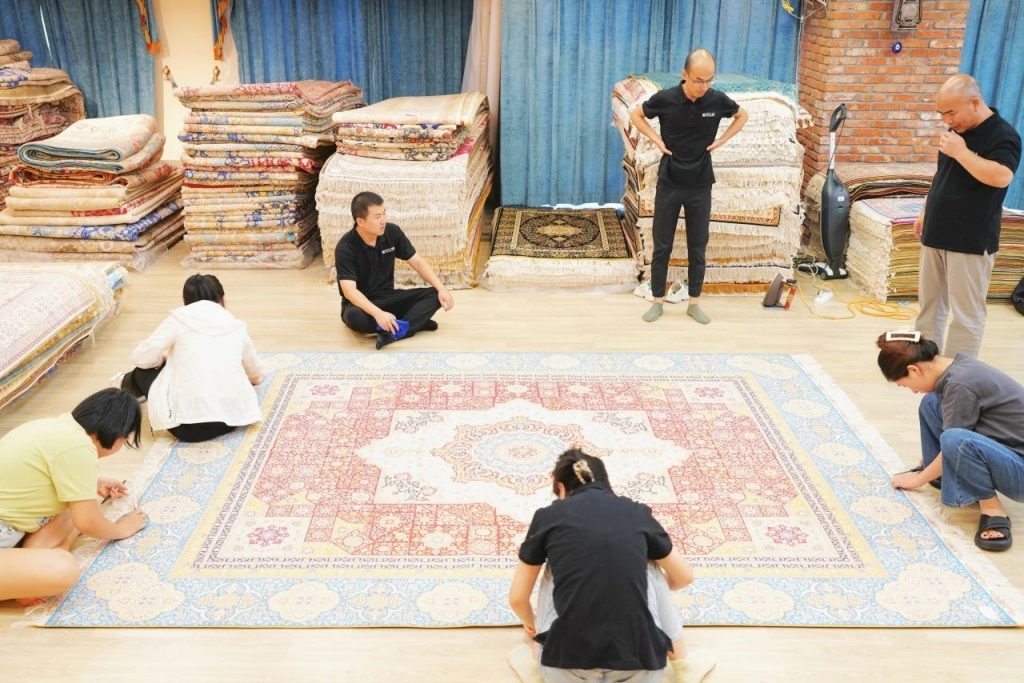 Due to the strong purchasing power of Japanese tourists, one-third of the 116 silk carpets we sent to Turkey this time are small in size 61cm x 91cm, and most of them have only one pattern, so many of them are beautiful. The pattern is also out of stock.
In addition, the customer who shipped this time also opened a handmade carpet shop in Turkey. The silk carpets he selected this time are not only large in number but also very rich in patterns. Many of them are designs that have never been seen before: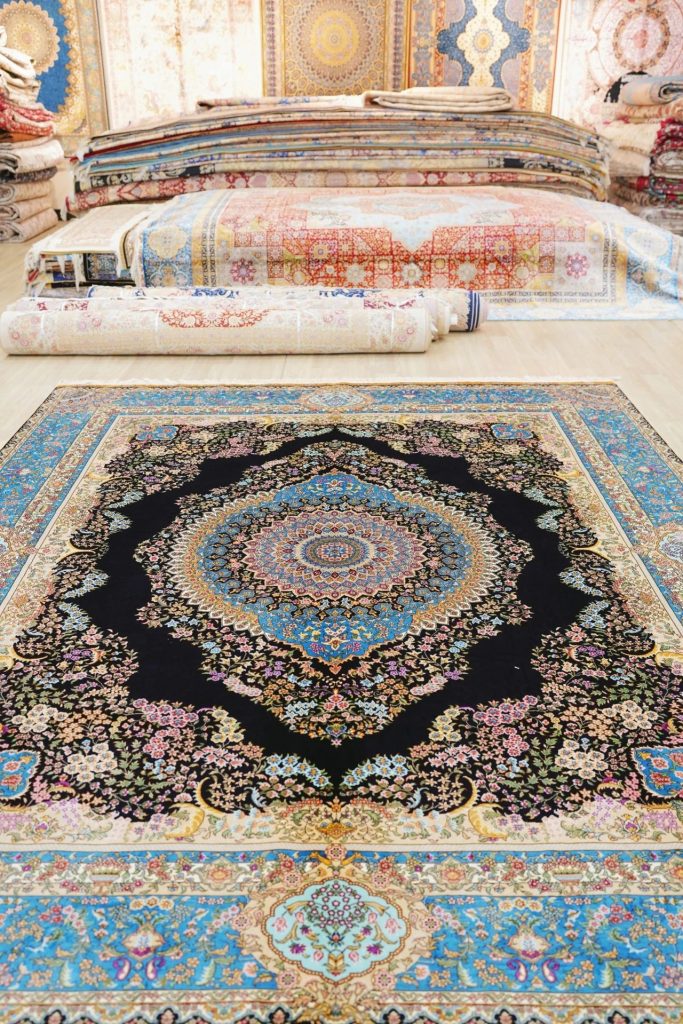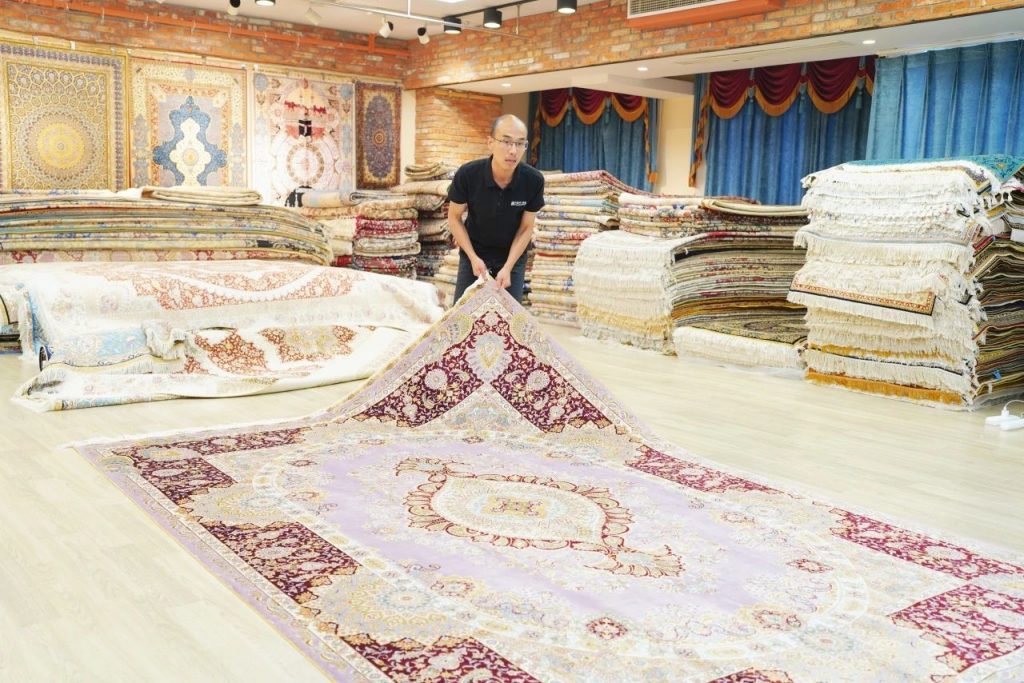 Because of the large volume of shipments this time, all the staff of the company were mobilized on the day of packing, and each carpet was carefully trimmed and ironed to ensure that they could reach customers in the best condition.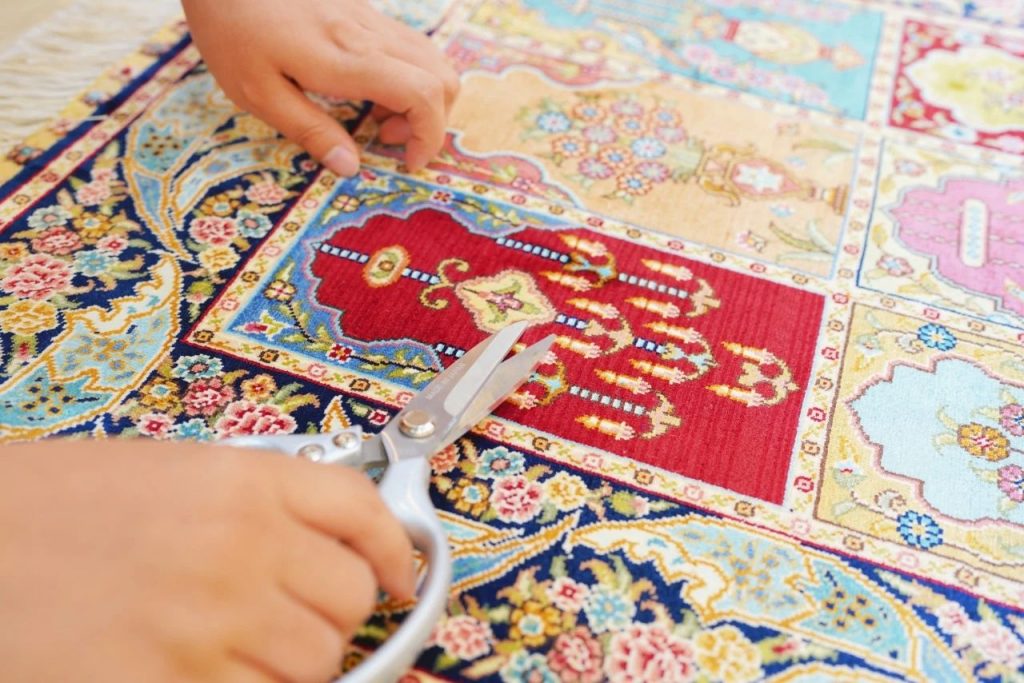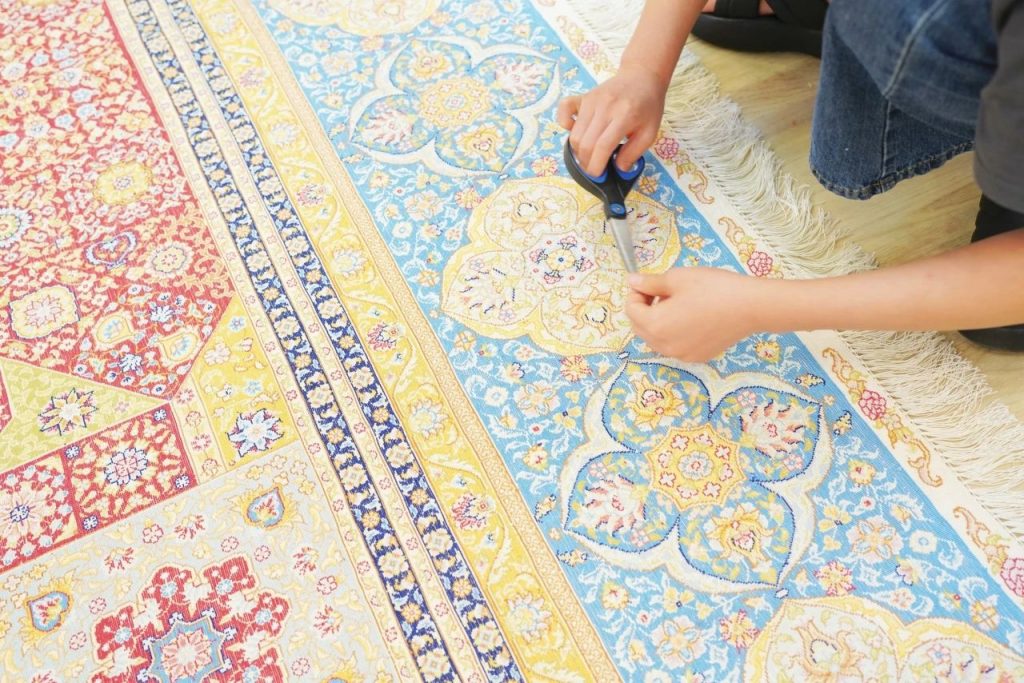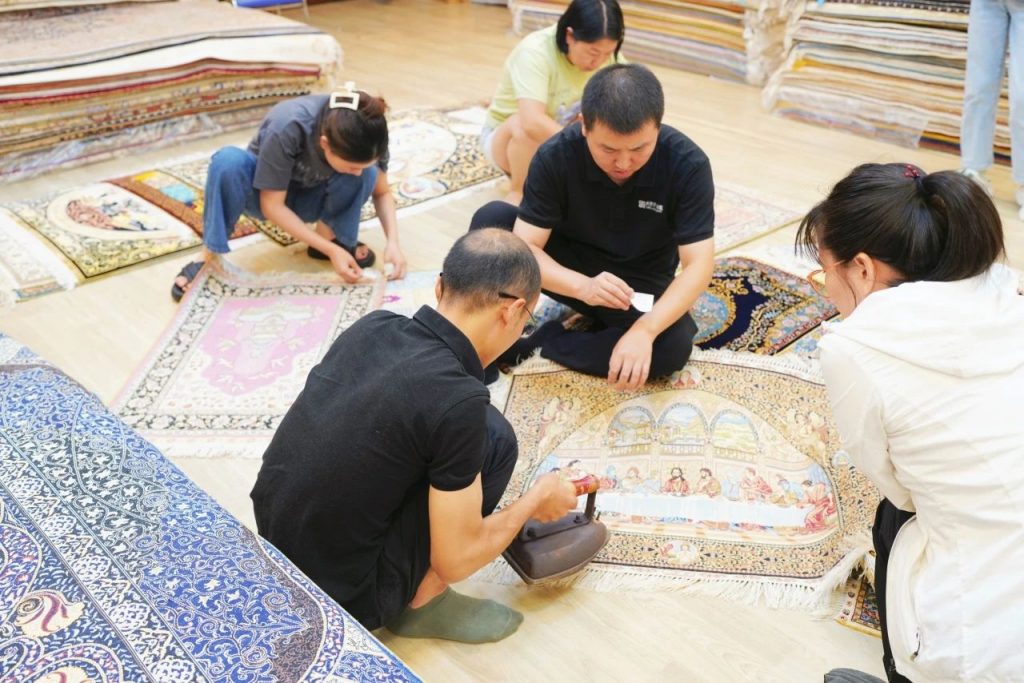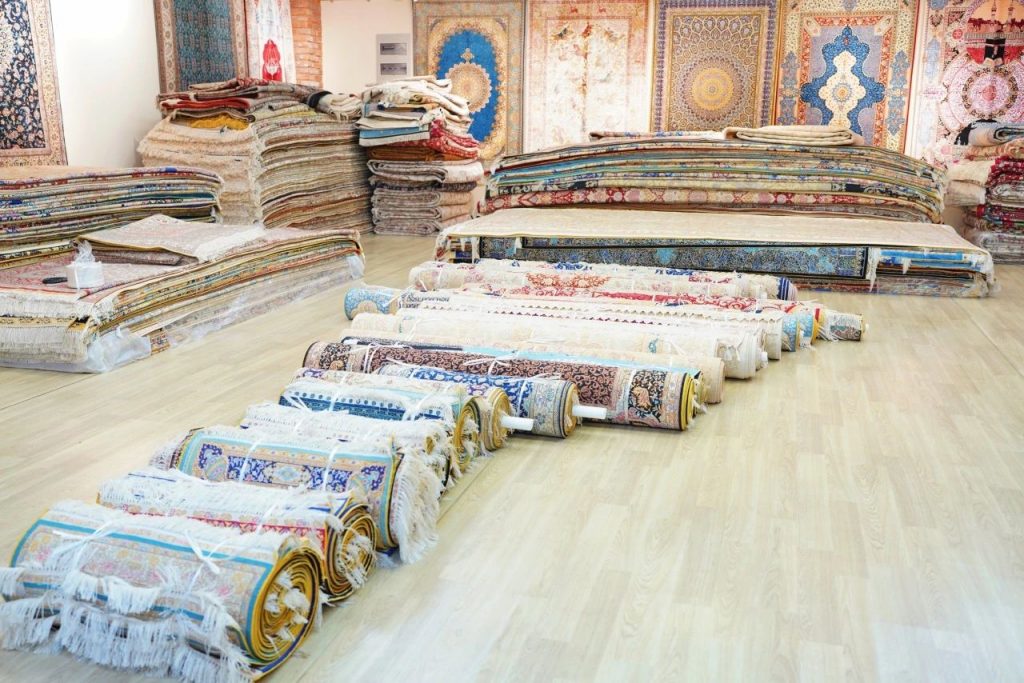 Handmade carpets are the most expensive of all carpet categories, and silk carpets are the most expensive of all handmade carpets. Therefore, it is no exaggeration to say that silk carpets are the jewel at the top of the pyramid in the carpet industry.